RZA Is Blind Master And D.J. Cotrona Is Flint In 'G.I. Joe 2'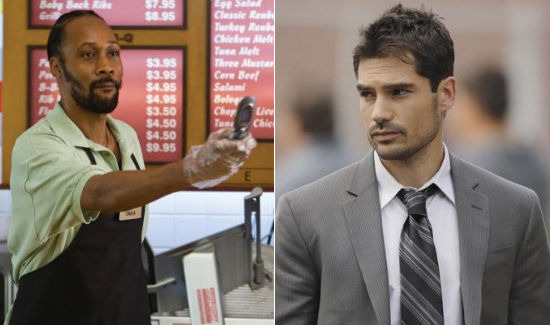 Director Jon Chu is loading up the cast for next summer's G.I. Joe 2. He's bringing back Channing Tatum as Duke, we heard that Dwayne "The Rock" Johnson will be playing Roadblock and now D.J. Cotrona is in negotiations to play Flint and The RZA will play the man who trained Snake Eyes, the Blind Master. Read more after the jump.
Both trades split the casting news. Variety broke the news of the Cotrona casting while The Hollywood Reporter scooped The RZA.
Cotrona is probably best known for starring in last year's romantic comedy Dear John and the recently cancelled ABC show Detroit 187. He'll most likely be playing Flint, one of the most popular Joe characters, described by the GI Joe Wiki as follows:
Flint is a classic example of a great, respected field leader. He is capable of making thorough tactical plans and executing them to a perfect tee. A natural leader who inspires his men to victory and credited with the success of several rescue missions in hostile territories. He is trained in many military skills including airborne, HALO jumping, ranger, helicopter piloting and is a Special Forces man.
The RZA, one of the founding fathers of the Wu Tang Clan who has appeared in Funny People, Coffee & Cigarettes and American Gangster, will play the Blind Master, an ancient martial artist who helped train Snake Eyes (once again played by Ray Park) and Jinx (Elodie Yung). According to the GI Joe Wiki, there's not much actual information on the Blind Master except brief references in the comic and animated movie. In each situation, he ran a dojo that trained Jinx and apparently taught him a technique to remember the past.
Throwing the RZA into this role seems particularly appropriate, as kung-fu has been a defining element of his career. Production for the Wu Tang Clan relied heavily on samples from martial arts films, and RZA recently directed his own kung-fu film, The Man With the Iron Fists.
Chu is ramping up pre-production leading toward an August 2012 and since most of the actors from the first film aren't coming back, the casting barrage is sure to continue. What do you think of these guys?