Tom Wilkinson May Join Johnny Depp And Armie Hammer In 'The Lone Ranger'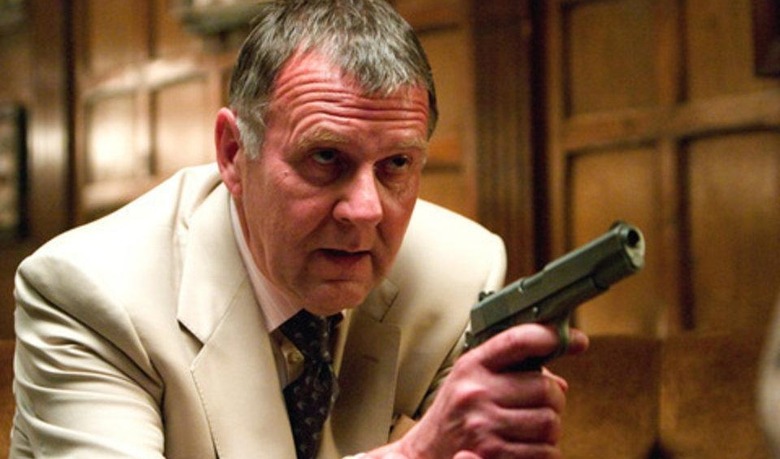 We've already discussed at this space the ways in which Johnny Depp and Armie Hammer seem like excellent choices to play the Lone Ranger and Tonto, respectively, in the new The Lone Ranger film. Now another actor may be joining the mix as well. Tom Wilkinson is reportedly "in early talks" for a major part in the Disney Western, which is being directed by Gore Verbinski and produced by Jerry Bruckheimer. Read more after the jump.
As previously reported, Verbinski's Lone Ranger will be a slightly different take on the iconic characters, in that story will be told from the sidekick Tonto's point of view rather than the Ranger's. Said Verbinski in an earlier story:
The only version of 'The Lone Ranger' I'm interested in doing is 'Don Quixote' told from Sancho Panza's point of view... And hence I was honest early on with Johnny that Tonto is the part. We're not going to do it [straight], everyone knows that story. I don't want to tell that story.
Verbinski has also stated that Tonto would be something of an unreliable narrator:
I want the version from the untrustworthy narrator who might be a little crazy — but somehow the question is, is he crazy or is the world crazy? That, I find fascinating.
I've got high hopes for this film. Verbinski and Depp have done some wonderful work together in Pirates of the Caribbean and Rango, and The Lone Ranger sounds like a great fit for their combined talents. The unreliable narrator concept adds a level of interest to what could've been just another boring rehash of a beloved property, and the casting so far seems spot-on.
The Lone Ranger will open December 21, 2012.Discuss: Are you looking forward to this movie? What do you think of Wilkinson as a potential villain?