Jennifer Lopez In Talks For Taylor Hackford's 'Parker,' Which FilmDistrict Will Release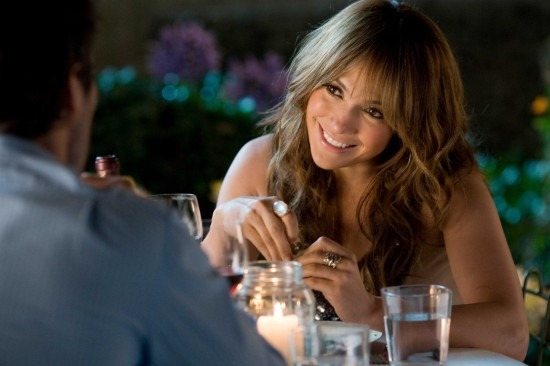 Jennifer Lopez is making her way back to movie screens in a big way. She'll recently showed up in The Back-Up Plan, will voice a character in Ice Age: Continental Drift, and now she's in talks for two roles: one in What to Expect When You're Expecting (more on that in a different article) and one in Taylor Hackford's Parker, which is set to star Jason Statham as the character created by Donald Westlake (under his penname Richard Stark) in the novel The Hunter.Deadline has the news about JLo and Parker, following up on the scoop from yesterday that FilmDistrict will release the movie. She would play the female lead, Leslie, "who gets involved with Parker as he executes a heist."
The script is by John J. McLaughlin and has been reported in some quarters as an amalgamation of Parker plot ideas drawn not just from The Hunter, but from other books in the series, which features two dozen entries.
The fact that the female lead is named Leslie, however, seems to confirm some reports that the film is based on Flashfire (2000), the third novel published after Donald Westlake revived the Richard Stark penname in the late '90s. Here's a synopsis of the book:
When Parker joins forces with three other crooks to rob a Nebraska bank, he's prepared for a gentlemanly division of the proceeds, not for a double-cross. But his colleagues have other plans for his share: it will be their seed money for a $12 million Palm Beach jewel heist. What's Parker to do but make his own plans to steal the Palm Beach loot from the double- crossers? Working his way across the Southeast in a series of carefully executed robberies and changes of identity, Parker arrives in Palm Beach, where he finds more barriers along the path of revenge than he could have imagined. Chief among them: a diabolically clever plan by his former partners; a real estate agent named Leslie with an unfortunately sharp sense of character; and a team of professional hit men out for Parker's blood (but why?).