'Sol' Trailer – Ambitious Young Folks Navigate A Forbidding Planet In Young Filmmaker's Feature Debut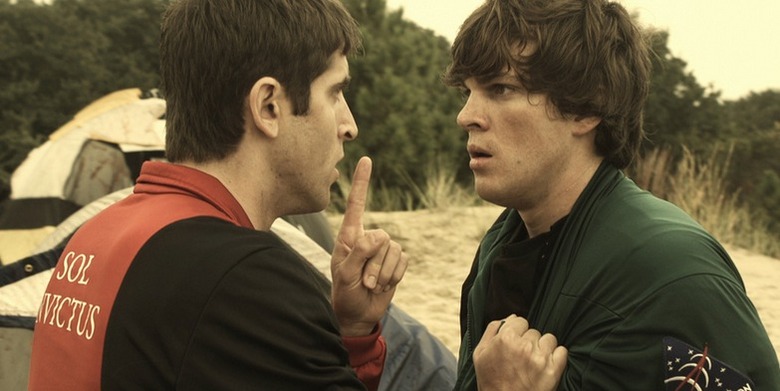 There are a lot of crappy spots for films of every stripe, so it's always a pleasant surprise when you stumble across a cool one you weren't expecting. A trailer has just been released for Sol, the intriguing feature debut of young director/screenwriter Benjamin Carland.
Carland's sci-fi tale centers around a group of young adults who travel to a remote planet in order to compete against in the prestigious and brutal Sol Invictus competition. However, when several of the participants find themselves stranded on the wrong planet with most of their teammates and equipment missing, rivals are forced to band together in order to cling on to any hope of survival. Check it out after the jump.
[via First Showing and Apple]
It's true that Sol doesn't seem as polished as some of the other films out there. Some of the dialogue sounds rather clunky, for one thing, and the acting doesn't look as strong as one might hope. But Carland clearly has an eye for desolate beauty, as he turns the beaches of North Carolina into a haunting foreign land, and I'm digging the music. Plus, the concept seems promising — I can see shades of Lord of the Flies and possibly even The Hunger Games, and the ending of the trailer suggests that some good old-fashioned monsters and aliens may be involved as well. All in all, it seems like an auspicious start for Carland.
Now here's the bad news: there are no plans for a theatrical release at this point, as Sol is still seeking distribution. If you want to see the rest of the film and know anyone who might be able to help, feel free contact Carland through the movie's official website.
Synopsis:
"Sol" is a sci-fi motion picture event set in the distant future on a hostile alien planet. It follows a group of ambitious young adults as they embark upon the prestigious Sol Invictus competition in a quest to win fame and glory. The rules of the game are simple but dire: each of Earth's finest Academies sends their best and brightest to a remote planet in a race against the rest. The first team to pinpoint, out of all the stars in the sky, which one is Earth's faraway sun — Sol — is the winner. But no one goes home until the games are won...
A glorious life awaits the lucky few who win, and many have died at the hands of their peers along the way with no questions asked.
But visions of victory crumble as the teams are marooned on the wrong planet with most of their teammates missing – along with all of their equipment. What starts as a game for glory soon descends into a race for survival as former enemies must band together in the bleak hope of surviving long enough to win.