Darren Aronofsky To Direct Pilot Episode Of 'Hobgoblin,' From HBO And Michael Chabon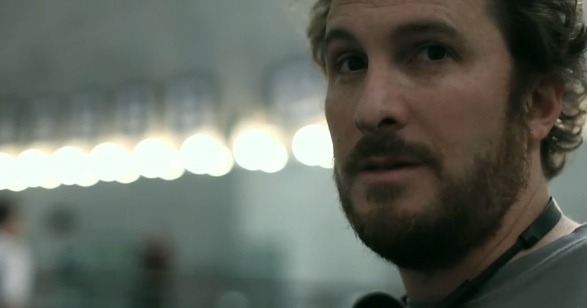 If you were bummed out when Darren Aronofsky left the directorial chair for The Wolverine, you weren't alone. One of the reasons that I was sad to see him skip out of the job, beyond the fact that I thought he would actually make a very good Wolverine film, was that I've really wanted to see what he would do with some pulpy or seriously genre-iffic material. His movies have always suggested that, if let loose with some material rich with fantasy/sci-fi or supernatural overtones, he might produce something genre fans could really chew on.
Enter Hobgoblin. That is the HBO series being developed by Michael Chabon and his wife Ayelet Waldman, which features Nazi-busting con men and magicians during WWII. Hopefully Darren Aronofsky can really let his genre nerd flag fly with this one, as he's now lined up to direct the pilot.
Variety announces the deal, but doesn't offer much other than what I've already outlined above, along with the brief recap that the plot follows "a group of con men and magicians who use their skills of deception to help defeat Hitler and the Germans during World War II."
That's all the info we've really got, but damn if that isn't enough to get me very interested. I was already excited to see what the show would offer when we just knew who was writing and producing. With Darren Aronofsky turning up for the pilot, I'll really keep my fingers crossed that HBO moves forward with Hobgoblin.
One downer: the Variety article refers to Noah in the past tense. Did that one already fall apart?