Superhero Bits: Green Lantern, Action Comics, The Dark Knight, Spider-Man, Man Of Steel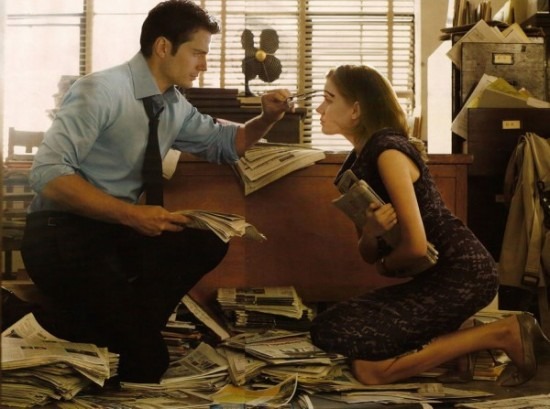 What did Total Film rank as the Best Superhero Movie of All Time? When and where will Cowboys & Aliens have its world premiere? Did you ever think you'd be able to create energy out of nowhere like Cyclops? How much did Green Lantern cost and what's it on track to make? And what the heck is that image about? Find out about all of this and much more in today's Superhero Bits.
Spider-Man made an appearance at the Tony Awards where The Book of Mormon kicked major ass.
We'd heard that Jon Favreau wanted to do the world premiere of Cowboys & Aliens at Comic Con and now we know when and where. July 23 at the 2000 seat San Diego Civic Theatre. That shouldn't be too difficult a ticket to get. Read the full press release here.
Did you hear Green Lantern is coming out this weekend? Warner Bros. put up a whole bunch of new TV commercials on their YouTube page.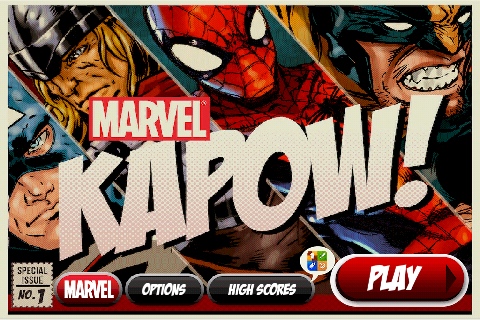 Marvel has a new game in the App Store called KAPOW, which gets a great review from AppAdvice.
You'll probably hear me commenting as I was sitting right there but, Steve from Collider posted a bunch of audio from the Hero Complex Film Festival including this piece from Captain America: The First Avenger screenwriters Christopher Markus and Stephen McFeely. They talk about never losing sign of "scrawny Steve" and expanding that story beyond the few panels that he gets in the original comics.
Sesame Street did a little parody of the Spider-Man musical called SpiderMonster: The Musical which apparently might become a running series. Thanks to Vulture for the heads up.
Want to create a laser out of nowhere like Cyclops? Well, it might be possible according to an article from Engadget:
Developed by Malte Gather and Seok Hyun Yun at Massachusetts General Hospital, the new technique revolves around something known as green fluorescent protein (GFP) — a naturally glowing molecule found in jellyfish that can be used to illuminate living material. After genetically engineering a human kidney cell to express this protein, Gather and Yun wedged it between two mirrors in an inch-long cylinder, filled with a GFP solution. Then, they infused the system with blue light, until the cell began to emit its own pulses of bright green laser light.
Due to the amount of graphics and images included in Superhero Bits, we have to split this post over TWO pages. Click the link above to continue the second page of Superhero Bits.
Superhero Hype has the fourth featurette on Green Lantern.
We all know about DC's upcoming relaunch but, at the Hero Complex Film Festival, Jim Lee and Geoff Johns revealed that they'll be promoting the fact on national television. Bleeding Cool has a write up on it. It'll be interesting to see how that works out for them, have you ever seen a comic book commercial on TV?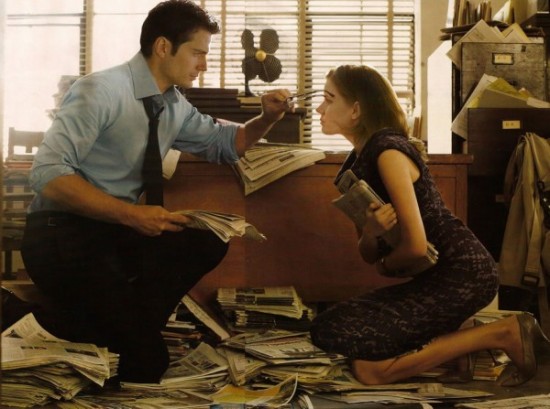 It's not even shooting yet, so the above photo, posted by Collider, is obviously a fake. Still, it's a decent enough photoshop or representation of what Zack Snyder's Man of Steel might look like.
According to The New York Times, Green Lantern – after marketing – ended up costing Warner Bros. $300 million and is tracking for about a $60 million opening. Which wouldn't be particularly good.
Speaking of the DC relaunch, that's Action Comics writer Grant Morrison speaking about how the original Superman comic is going to be different.
If you were to rank the 50 Best Superhero Movies of All Time, what would be number one? The Dark Knight, of course, and Total Film agrees. Check out their list and let the debate begin.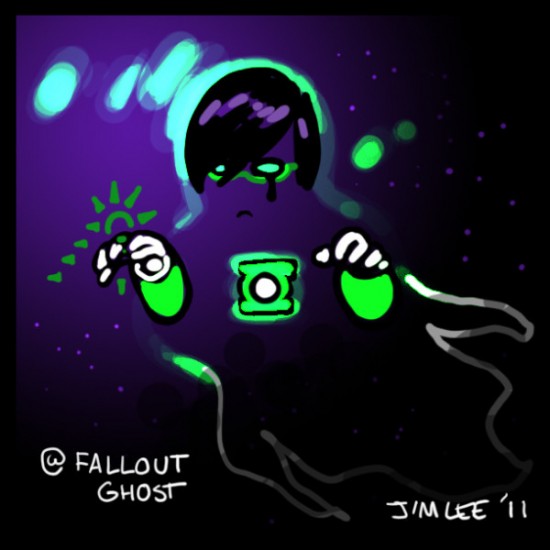 Comic book legend and current DC guru Jim Lee made some Green Lantern fans very happy by creating custom Twitter avatars for them. That's one above, and the rest are over on Bleeding Cool.