'Lucky' Trailer – Colin Hanks Wins Lottery, Kills People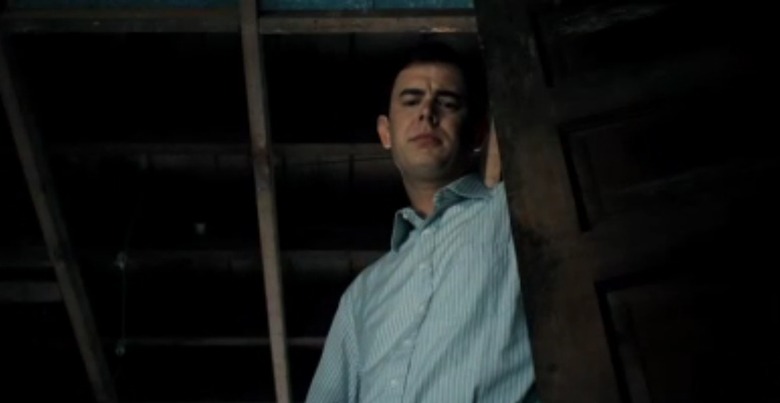 Looks like Colin Hanks and Dexter may have a few things to talk about when the actor joins the hit series this season. A new trailer has been released for Gil Cates, Jr.'s indie comedy Lucky, which stars Hanks as a seemingly ordinary guy who's secretly a serial killer. When he wins the lottery, he finds all of his dreams coming true — he even snags the girl of his dreams. Unfortunately, his win also draws the attention of a detective (Jeffrey Tambor) who's trying to solve a string of murders. Ari Graynor and Ann-Margret also star. Watch the trailer after he jump.
I don't dislike the trailer, but I can't say I'm blown away by it, either. It's a fun, original premise — when's the last time you saw a film about a serial-killing lottery winner? — so it's a little disappointing that the trailer doesn't look like anything special. The darkly comedic tone doesn't shine through as well as it could, and the jokes don't seem particularly clever.
On the other hand, if anyone can sell this movie, it's this cast. Hanks has always come across as a nice guy with a bit of an offbeat edge, so he's a great fit for the role. I'm also happy to see Graynor, whom I've been rooting for ever since I first noticed her stealing scenes in Nick and Norah's Infinite Playlist. And I don't think I need to remind you of how reliably funny Tambor is.
Lucky will open in limited release on July 15, 2011. Here's the synopsis:
It seems like a dream come true when Ben Keller wins the Iowa state lottery... but for everyone else in his life, it's the beginning of darkly comic nightmare. With 80 million dollars at his disposal, Ben has the newfound confidence to pursue his life-long crush, Lucy St. Martin. But can all the money in the world compensate for the fact that Ben is a fledgling serial killer? As their relationship spirals out of control, and the body count rises, Lucy and Ben do all they can to survive love, marriage... and each other.