'TRON Legacy' Sequel Re-Enters The Grid With New Writer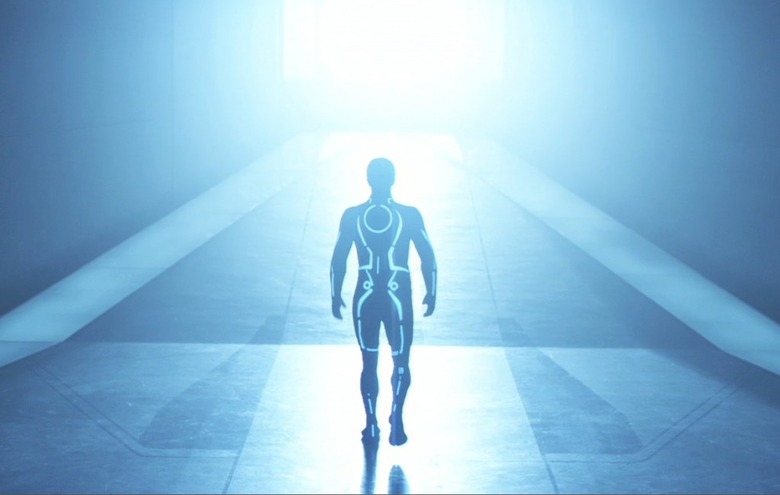 We'd all surmised that TRON 3, a sequel to 2010's TRON: Legacy, was likely to happen. But with director Joseph Kosinski busy with one thing and writers Adam Horowitz and Edward Kitsis back working on TV, the project seemed frozen. That's not the case anymore. Disney has just hired David DiGilio, whose only previous feature film credit was writing the Paul Walker dog movie Eight Below, to write the next chapter in the saga. But will it actually make it to production? Read more after the jump.
According to The Hollywood Reporter, who broke the news, Disney still isn't 100% sold on another TRON movie and much rests on the shoulders of the upcoming Tron Uprising television show which will be on Disney XD in 2012. If that generates an audience, and DiGilo's script is solid, then they'll most likely gamble on a sequel to Legacy, which gross $400 million worldwide but cost so much, is only considered a minor success.
DiGilo reportedly came out of Disney's writers program, where he wrote Eight Below, and in addition to creating the TV show Traveler, just sold a pitch to Showtime for a sci-fi show called Last H.O.P.E. So don't let the Eight Below connection scare you too much.
Since the release of Legacy, there has been almost too much talk about TRON 3 and what it would entail. However, most of that was just the people who made the first film giving their opinions on where they might take the story next. With a writer officially hired, TRON fans should be excited that Disney is actually pumping money into developing this film.
Do you feel like TRON Legacy deserves a sequel? Will people turn out for it? What should Disney do different this time and will the cartoon have much of an impact?