Page 2: Green Lantern, Doctor Who, X-Men: First Class, Walt Disney, Transformers, Godfather, Star Trek, Super 8, Firefly, E.T., Back To The Future, Captain America, Damon Lindelof, The Avengers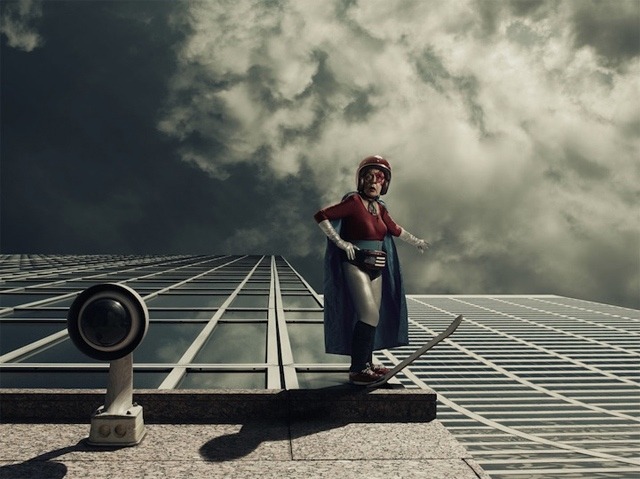 What is Page 2? Page 2 is a compilation of stories and news tidbits, which for whatever reason, didn't make the front page of /Film. After the jump we've included 46 different items, fun images, videos, casting tidbits, articles of interest and more. It's like a mystery grab bag of movie web related goodness. If you have any interesting items that we might've missed that you think should go in /Film's Page 2 – email us!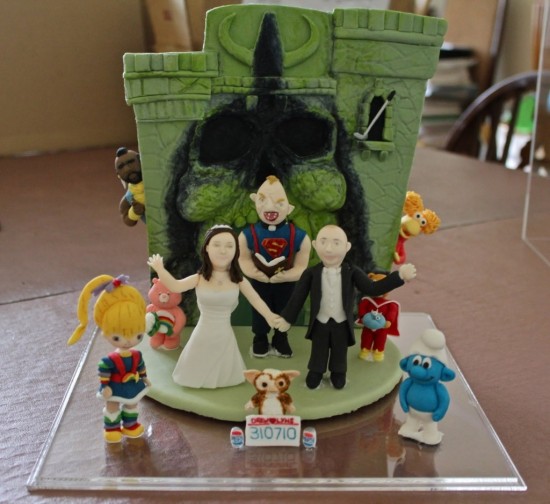 Check out this rad 80's-themed wedding cake from Cake Wrecks' Sunday Sweets.Jeremy Kirk offers 4 tips for making a good prequel.
Watch Sam Fuller's screen test for the role of Hyman Roth in The Godfather Part 2.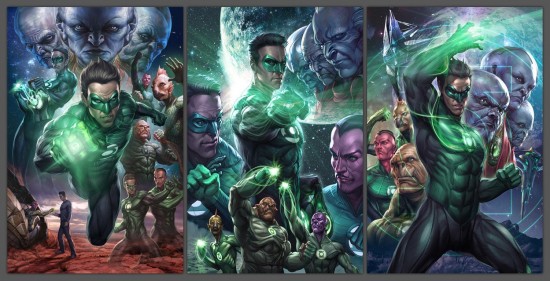 Artgerm created these pieces for DC's licensing dept for the Green Lantern movie.Spike lists the Top 10 Wimpiest Leading Men.Captain America is a... junkie?Harry Shuldman has written an article titled "How My View of Kevin Smith Ran Askew" where he talks about the long turnaround from growing up a huge Kevin Smith/View Askewniverse fanatic to becoming embarrassed he ever liked any of it.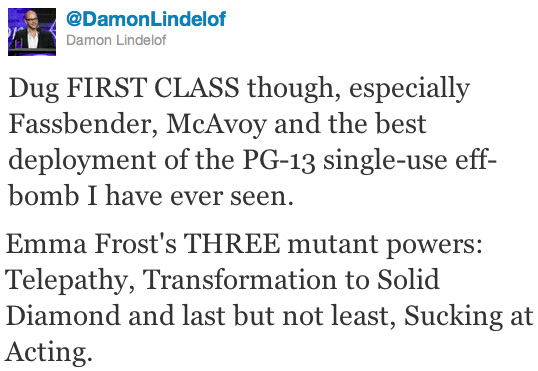 Lost co-creator Damon Lindelof gives his two-tweet review of X-Men: First Class.
X-Men: First Class grossed an estimated $120 million worldwide on opening weekend, $56 million at the US box office and $64 million elsewhere from 74 territories.
Due to the amount of graphics and images included in Page 2, we have to split this post over a BUNCH of pages. Click the link above to continue the second page of Page 2.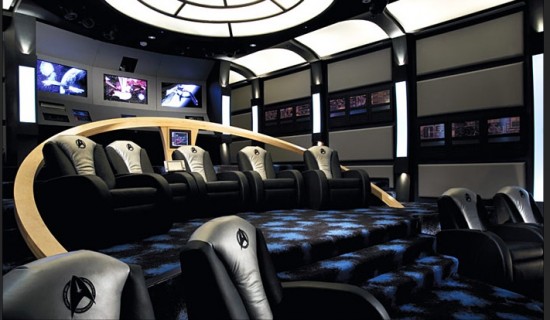 ForeverGeek takes a look at 10 awesome home theatres, like the Star Trek the Next Generation home theatre pictured above.WeirdWorm lists the Top 7 Movie Mentors Who Failed Miserably.
Someone has created a movie trailer mash-up of JJ Abrams' Super 8 and Steven Spielberg's E.T.
Gary Whitta (The Book of Eli) will script a big screen adaptation of Penny Arcade's comic strip The New Kid for Paramount Pictures.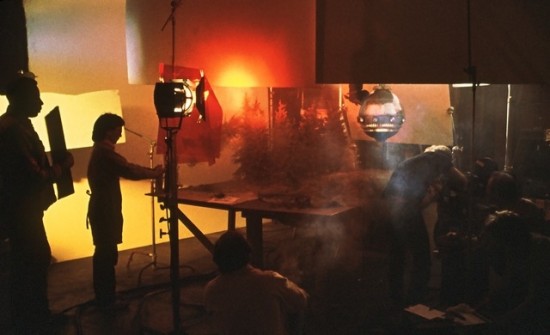 AICN has published an awesome vintage behind the scenes photo from climax of E.T.Movie Viral has confirmed that 42 Entertainment, the award-winning viral marketing company behind the virals for The Dark Knight and Tron Legacy, has not been hired back for The Dark Knight Rises. This might explain why the Bane first look image reveal went horribly wrong. I hope Warner Bros brings 42 back on board before its too late.
Warner Bros has released a Green Lantern featurette which explains the story to newbies who have never read the comic books.
Listverse lists the Top 10 Wasted Oscars.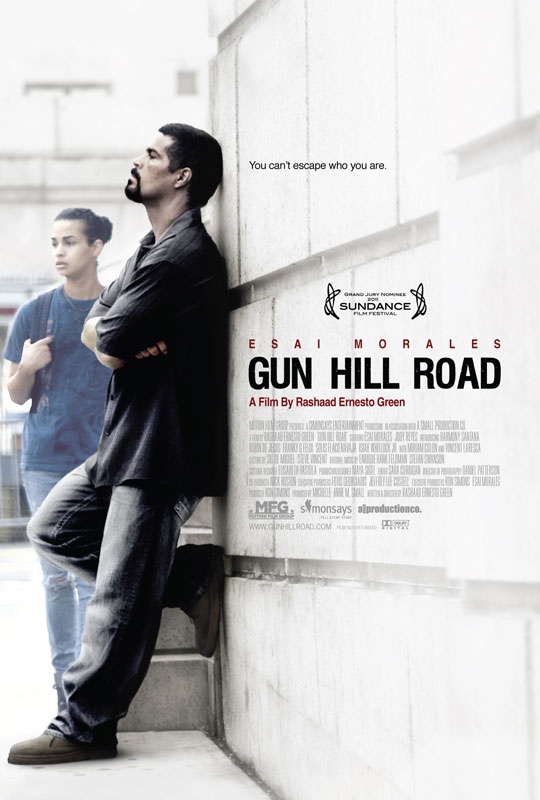 Apple has the first poster for Gun Hill Road.Movieline has a slideshow: A Brief History of Marvel Films at the Box Office.
Due to the amount of graphics and images included in Page 2, we have to split this post over a BUNCH of pages. Click the link above to continue the third page of Page 2.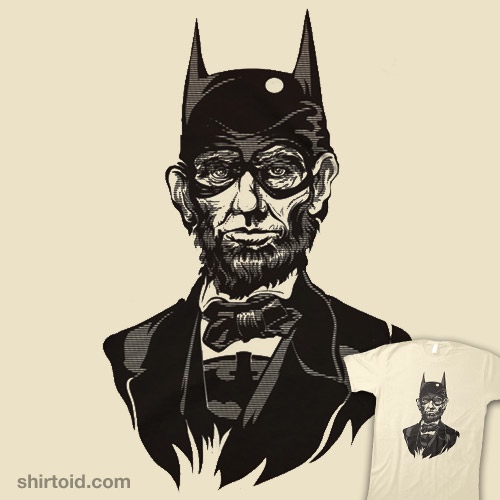 6 Dollar Shirts is selling an Abraham Lincoln/Batman mash-up T-shirt "The Caped Emancipator"Harvey Weinstein says that VOD and the internet distribution still need time to mature:  "It's become much more of a theatrical business because the movie has to work in theaters." ... "It's working without a net right now, until VOD and the Internet situation matures. (At present) they are not working like DVD did."
Watch this vintage video about Walt Disney's MultiPlane Camera which revolutionized animation.
Kevin Smith spoke at the Producers Guild of America's Produced By conference and told Indie Producers: 'Lower Your Expectations, the Way My Wife Did'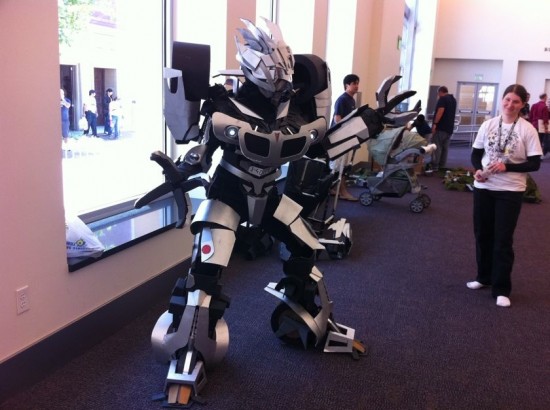 Geek Tyrant has some photos from BotCon 2011.
French sociologist Antoine Buéno believes that The Smurfs depicts the little blue creatures as racist, sexist, anti-Semitic "archetype[s] of totalitarian society imbued with Stalinism and Nazism."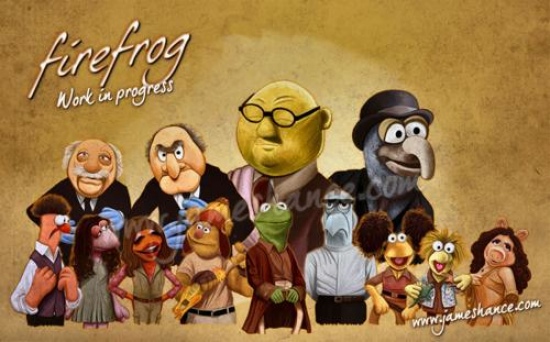 Artist James Hance has created a Firefly/Muppets mash-up titled "FireFrog".
X-Men: First Class producer Lauren Shuler Donner says that she decided not to make the film in 3D because too many films use the format.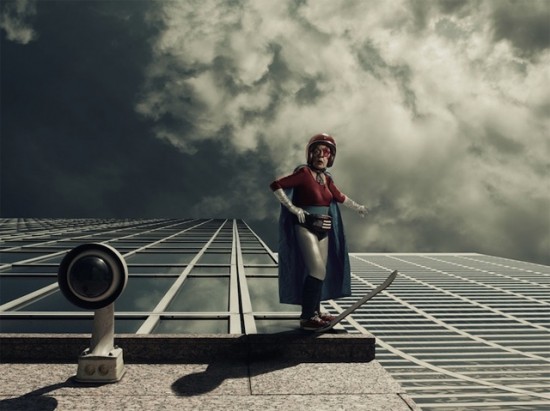 Sacha Goldberger gave his depressed 91-year-old Hungarian grandmother, Frederika a superhero photoshoot.
OC lists the Top 10 Most Brilliant Businessmen In Movie History.
Due to the amount of graphics and images included in Page 2, we have to split this post over a BUNCH of pages. Click the link above to continue the fourth page of Page 2.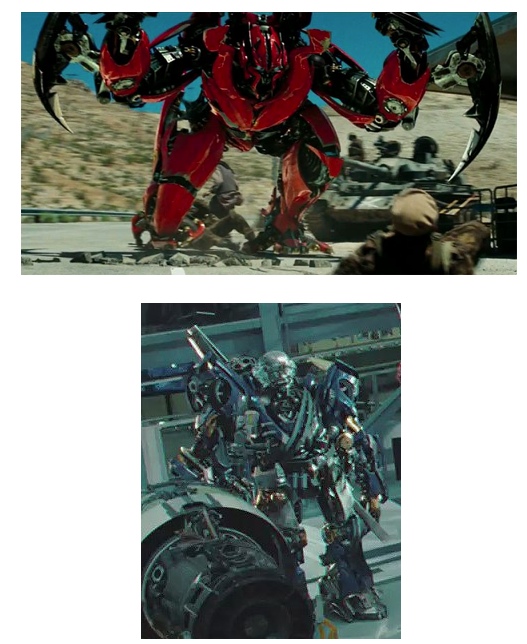 CBM has the first photos of Mirage and Wheeljack from Transformers: Dark of the Moon.Scarlett Johansson talked to Just Jared about reprising her Iron Man 2 "Black Widow" Natasha Romanoff role in Marvel's The Avengers on  the red carpet for Spike TV's 2011 Guys Choice Awards:
"I just flew in from New Mexico, where I've been shooting The Avengers. A bunch of the cast is here tonight but I'm here to support the troops. Chris Evans and I are presenting. We're right in the middle of scenes and figuring a lot of stuff out. I've been training a lot and doing all sorts of exercises,"
Watch a cinematic trailer for the new Tomb Raider video game.
Death Star PR lists 10 Easy Ways to Get the "Leia Look".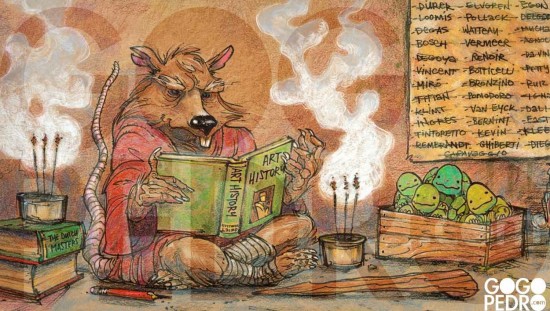 Gogo Pedro created this piece for the Autumn Society's Teenage Mutant Ninja Turtles art show.
Digital Bits confirms that Universal is prepping the Jurassic Park Trilogy for Blu-ray Disc release, "probably late this year, in time for the holidays."
Youtube-User OtaKing77077 created a 13-minute fake Doctor Who 80's style anime.
Shortlist lists 50 useless but genius facts about Goodfellas.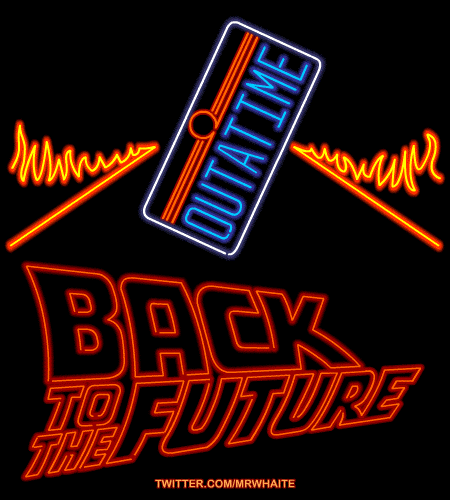 Mr. Whaite has created an animated neon sign design for Back to the Future.BuzzFeed lists 10 emotional sucker punches from film.
Due to the amount of graphics and images included in Page 2, we have to split this post over a BUNCH of pages. Click the link above to continue the fifth and final page of Page 2.
Watch a trailer for the supernatural thriller Playback, written and directed by Michael A. Nickles and starring Christian Slater.Guyism lists 15 of the most unnecessary movie sequels of all-time.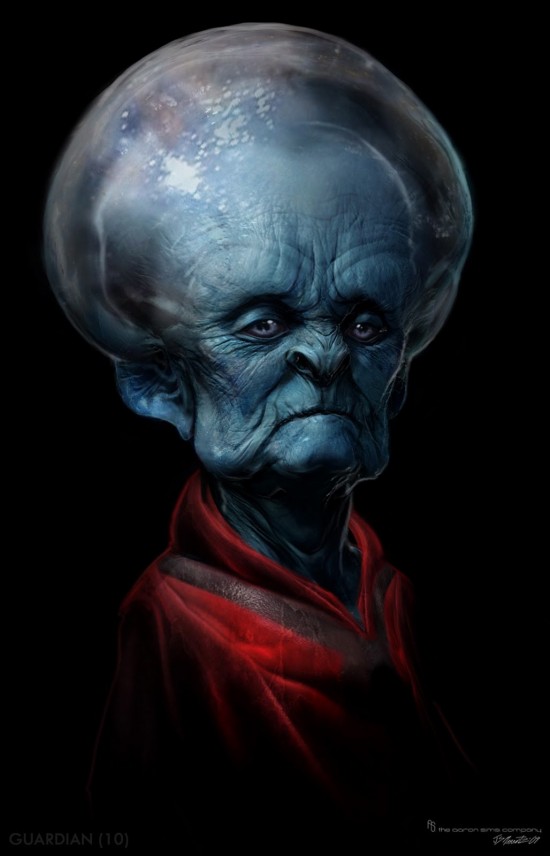 New concept art from Green Lantern has appeared online, featuring designs of all the Guardians of the Universe.
UGO lists 25 Superhero Power Upgrades That Kicked Complete Ass.
Tennessee alt-rockers Paramore premiered "Monster," the first single off the Transformers: Dark of the Moon soundtrack.
Sony Pictures has acquired a spec script titled Sex Tape written by Kate Angelo, about "a married couple who get a night off from their kids, get adventurous and decide to spice up their lives by making a sex tape."