'X-Men: First Class' - What Did You Think?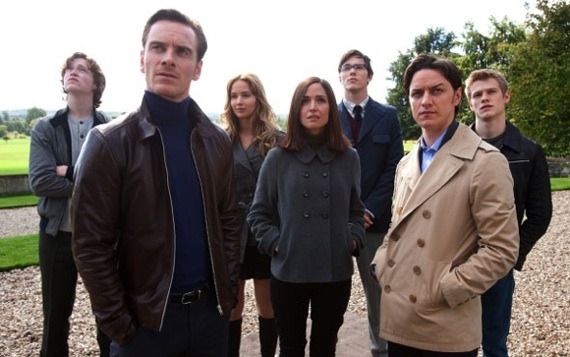 The X-Men series hasn't seen a genuinely great film in over eight years. It was way back in 2003 when Bryan Singer's X2: X-Men United was released, a skillful blend of superhero action, social commentary, and strong performances. While the last two films, X-Men: The Last Stand and X-Men Origins: Wolverine performed extremely well at the box office, both were almost universally reviled by critics and fans.
Matthew Vaughn's X-Men: First Class, which hits theaters today, has a hugely challenging task before it. Not only does this prequel seek to revitalize a moribund franchise, it must also tell an interesting story while not betraying the most beloved elements of the original series of films. On top of all that, it seeks to be an origin story. Can the film thrill the audience with a story they already know the ending to?
Let us know what you think in the comments below. Assume that SPOILERS lie after the jump.
Matthew Vaughn has pulled off what I thought was nearly impossible: he has cranked out a very good (maybe even great) film under the auspices of 20th Century Fox, despite being given only about a year to get it into theaters. In my opinion, X-Men: First Class joins J.J. Abrams' Star Trek as the standard by which future prequel/origin stories will be measured. With an inventive story, fantastic action set pieces, and star turns by James McAvoy and Michael Fassbender, this film will thrill new and oldcomers to the series, while (hopefully) also keeping the comic book fans happy too.
The film is a little rough around the edges; some of the editing, dialogue, and special effects seem like they could have used a few more levels of polish, and some of the callbacks were a bit too on-the-nose for my tastes. Perhaps the film's biggest crime is it tries to do a bit too much. Both Erik Lensherr (Michael Fassbender) and Charles Xavier (James McAvoy) go through entire character arcs against the backdrop of the CIA and actual historic events, all while Sebastian Shaw (Kevin Bacon) attempts to enact his own machinations. It's a lot to take in, but there's an irresistible momentum to this film that will keep you engaged until the inevitable, ominous ending.
What did you think of the film?