Page 2: Transformers 3, Back To The Future, Michael Moore, Green Lantern, Ted, Superman, Fred Armisen, Family Guy, Bill Murray, Tree Of Life, Reservoir Dogs, Jaws, X-Men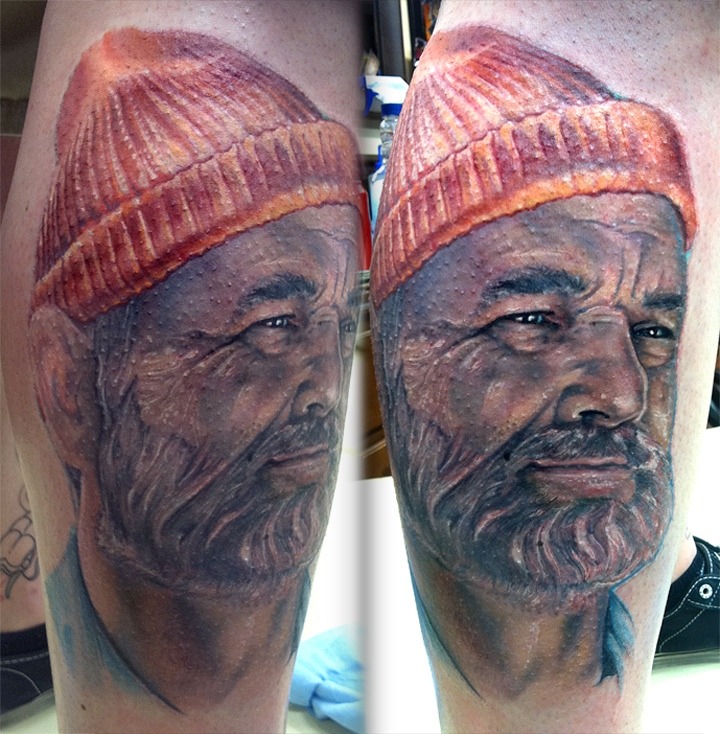 What is Page 2? Page 2 is a compilation of stories and news tidbits, which for whatever reason, didn't make the front page of /Film. After the jump we've included 46 different items, fun images, videos, casting tidbits, articles of interest and more. It's like a mystery grab bag of movie web related goodness. If you have any interesting items that we might've missed that you think should go in /Film's Page 2 – email us!
Thomas Penndelton has a cool tattoo of Bill Murray as Steve Zissou. (submitted by Adam F)
Shortlist lists the 50 craziest B-movies.
Paramount has begun airing two new Transformers: Dark of the Moon tv spots.
CIC lists the 20 Best Movie Car Crashes.
In partnership with the: Online Dating Blog
IGN has released a "Video Game Movies By the Numbers" infographic.Shortlist lists the 50 funniest movie title translations.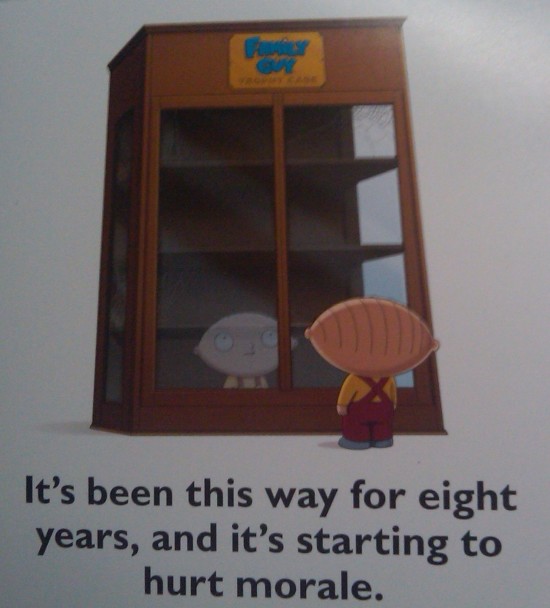 Family Guy is making a desperate plea for Emmy consideration.Michael Moore is coming oit with a new book. Says the documentary filmmaker:
The cat is out of the bag! I'm at the annual Book Expo in NYC & have just unveiled the project I've been working on for the past year... My first hardcover book in 8 years: "HERE COMES TROUBLE: Stories from My Life" to be released Sept. 13. U will be surprised. I've written an "anti-memoir." Book is 2 doz nonfiction short stories based on events in my life BEFORE I made my first movie. Crazy stuff! Stories I've never told. Each of them another "Roger&Me"- if I'd had a camera back then. That's all I'll say 4 now- book embargoed til 9/13!
/Film rader -Sean Keller recently produced a fan film titled Link to the Future, which combines The Legend of Zelda and Back to the Future.
The Sixth Wall lists 10 Things You Didn't Know About Quentin Tarantino.
Due to the amount of graphics and images included in Page 2, we have to split this post over a BUNCH pages. Click the link above to continue the second page of Page 2.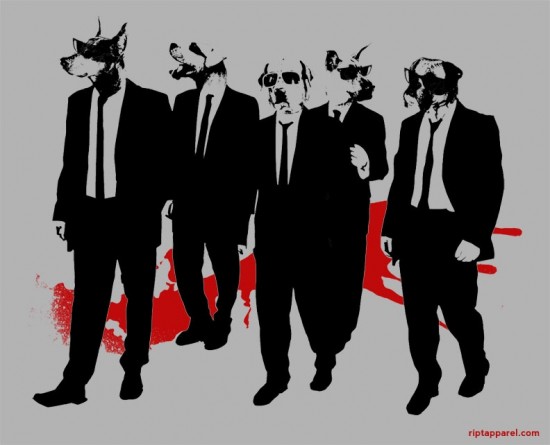 Today's t-shirt of RIPT Apparel is a Reservoir Dogs-inspired design.
Pixar's Cars 2 has been rated G.
/Film reader Jon Wolfe wrote this Batman musical for his fraternity to perform as our Greek Week Talent Show.
/Film reader Eddie Shannon launched a cool website, FilmOnPaper.com, dedicated to his collection of original film posters. There are close to 1500 films represented with around 13,000 images and lots of detail on each page.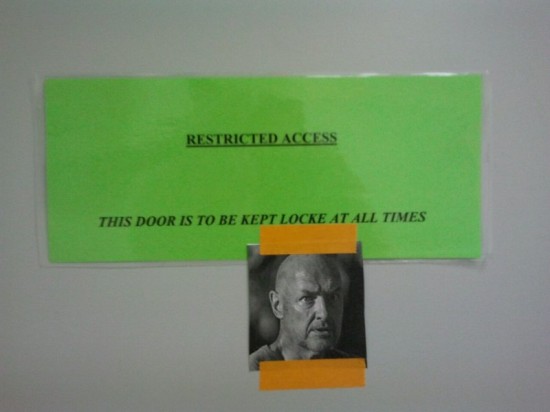 Out of office: restricted access.
Universal Pictures has released the official plot synopsis for Seth MacFarlane's Ted: "Family Guy creator Seth MacFarlane brings his boundary-pushing brand of humor to the big screen for the first time as writer, director and voice star of Ted.  In the live action/CG-animated comedy, he tells the story of John Bennett (Mark Wahlberg), a grown man who must deal with the cherished teddy bear who came to life as the result of a childhood wish...and has refused to leave his side ever since."
/Film reader Jeff Y has released a new Cinemashup titled "Jaws & Oates" which is a mash-up of Spielberg's masterpiece Jaws and the song "Maneater" by Hall & Oates.
FlavorPill lists 10 great 24-hour movies.

Is Fox Searchlight encouraging moviegoers to get high before watching Tree of Life?
EW lists the 25 greatest animated series ever.
Due to the amount of graphics and images included in Page 2, we have to split this post over a BUNCH pages. Click the link above to continue the third page of Page 2.
In The Game Station's new mash-up Joust: Legacy, "Sam gets sucked into the psychotic world of the classic 80's game Joust."
LACMA will be presenting a Tim Burton retrospective.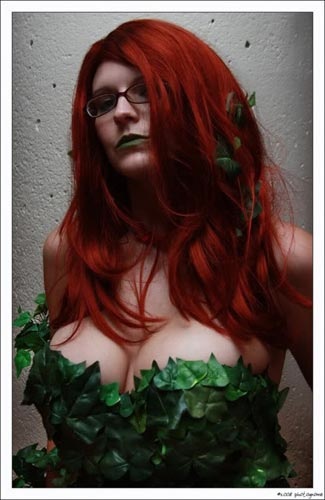 Gamma Squad takes a look at the best Poison Ivy cosplay.
The Walt Disney Company has withdrawn its applications to trademark SEAL Team 6.
The Fine Brothers have captured the reactions from kids to the new movie trailer for Harry Potter and the Deathly Hallows: Part II.
MTV lists 6 DC comics projects they would like to see on tv.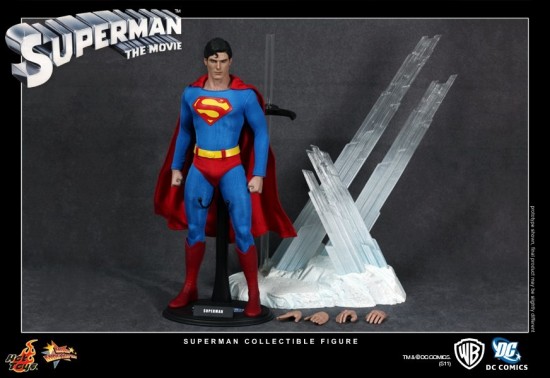 Hot Toys have finally released images of their 1/6th scale Christopher Reeve' Superman collectible figure.
Universal Pictures is developing a reality-based action film centered around the recruitment and training of Secret Service agents.
Fred Armisen and the Lonely Island pitch an idea for a new Pixar movie.Did You Know that Quentin Tarantino Asked Kurt Cobain To Play Eric Stoltz's Part In Pulp-Fiction?
Due to the amount of graphics and images included in Page 2, we have to split this post over a BUNCH pages. Click the link above to continue the fourth page of Page 2.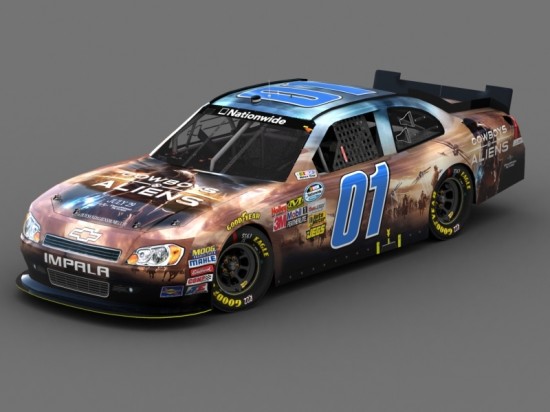 Cowboys & Aliens teams with Nascar.New York Magazine have published an article titled "How to Make a Sequel, From Hollywood Insiders Who've Been There"Empire has a deleted scene from 127 Hours.OWF lists the 10 Most Imaginative Shots on Film.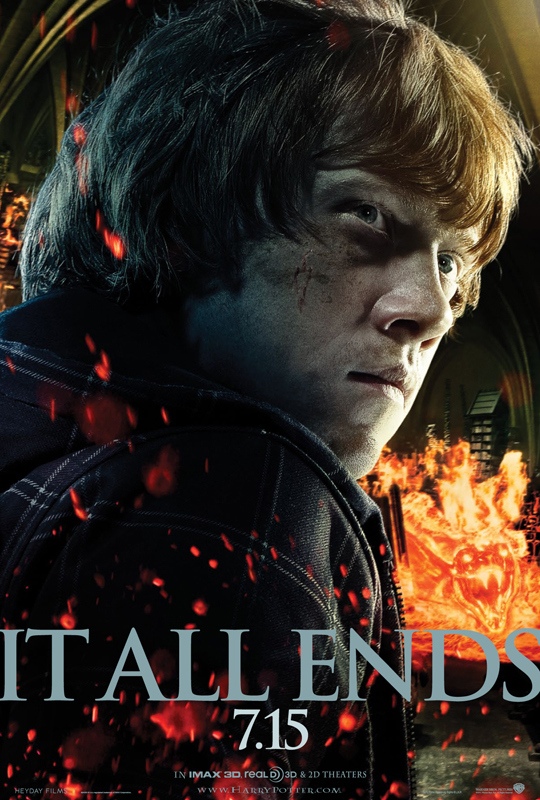 Another poster for Harry Potter and the Deathly Hallows Part II.
Matthew Modine is playing Nixon "a politician and a key villain" in The Dark Knight Rises.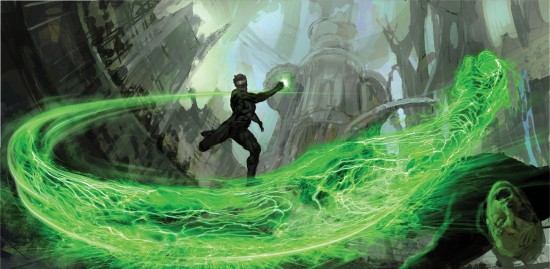 IO9 has some concept art from Green Lantern.FlavorWire lists 10 modern movies that would be better in black and white.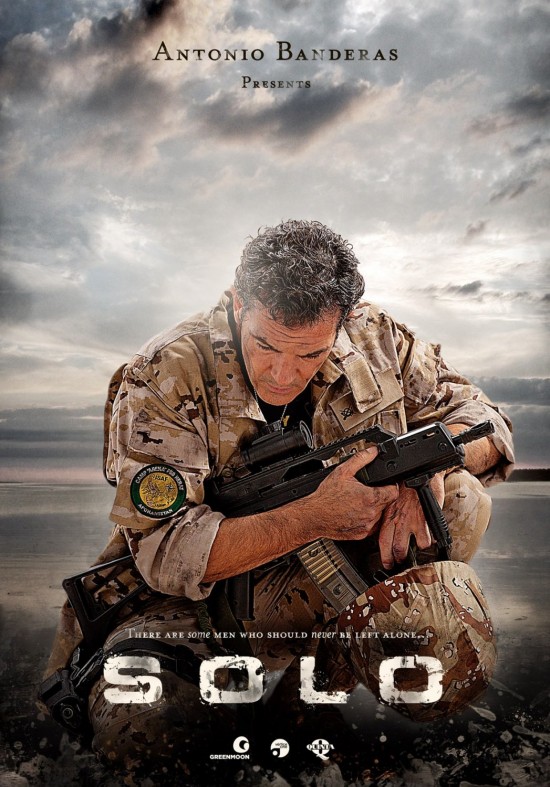 IMPA has the movie poster for Solo directed by and starring Antonio Banderas.The Atlantic lists 12 films from Cannes you will probably want to see.
Due to the amount of graphics and images included in Page 2, we have to split this post over a BUNCH pages. Click the link above to continue the fifth and final page of Page 2.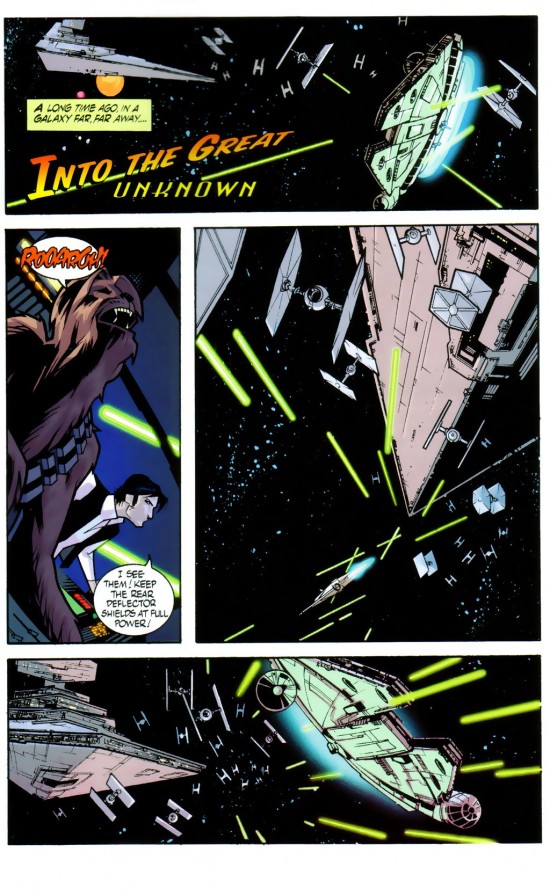 Comicgasm has posted the only published Star Wars – Indiana Jones crossover.Cracked lists 7 Insane Easter Eggs Hidden in Movies and TV Shows.
Watch this video of Chewbacca and an Ewok version of Slash rocking out  to Guns 'N Roses' Welcome to the Jungle during the first weekend of this year's edition of the Star Wars Weekends at Disney's Hollywood Studios.
EW lists the 25 Greatest Animated TV Series.
Check out the poster for the documentary Beats, Rhymes & Life: The Travels of A Tribe Called Quest.Patrick Stewart says that he is still up for doing another X-Men film, talking about X-Men: First Class: "Excited hardly begins to describe how I feel — curious, resentful and admiring are more appropriate. I'm a big fan of James' work and am really looking forward to seeing it." ... "Just like to see them age a little bit by the end of the movie ... maybe like 40 or 50 years. Just let it be known that Sir Ian [McKellan] and myself are still very much available."