Emma Roberts Joins Rashida Jones And Andy Samberg In 'Celeste And Jesse Forever'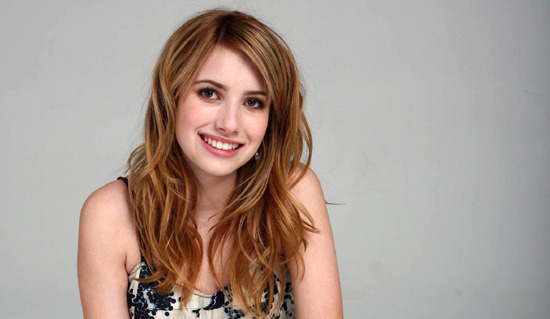 We reported not long ago on Celeste and Jesse Forever, which has Rashida Jones not only starring, but co-writing the script with Will McCormack. Andy Samberg was also in the first round of cast picks, and now Emma Roberts, Chris Messina and Ari Graynor have signed on, too. The film is a comedy that quite a few people will be able to relate to, as it follows a young couple in the middle of a divorce who try to maintain some sort of friendship while still living together.
As it turns out, they're not just living together, but starting to see other people while in that divorce-pending, final split-up double whammy situation. (I've been through almost that exact situation, and it actually worked out OK because we both followed one simple rule: don't ever bring anyone else home. That rule simply must be broken in the film.)
Variety explains the roles for the new additions, saying Emma Roberts will be "a starlet who, when her career sags, helps the protagonist come out of her shell by hiring her to revamp her image. Messina plays a financial analyst who helps Celeste get over Jesse, while Graynor will play Celeste's best friend from college who's uncomfortable with her unusual arrangement."
The success of Bridesmaids can't be hurting this project, as Rashida Jones says she wrote it in part as a response to male-driven comedies:
It's hard to find female leads that are flawed and interesting and dynamic. We wanted to write something that was in the vein of Judd Apatow—you talk like you actually talk with your friends—but with ladies... I want to do that and not just be someone's girlfriend or wife. I want to be the one to go on the journey.
Lee Toland Krieger (The Vicious Kind) will direct.