Page 2: Pixar, Star Wars, Blade Runner, Teenage Mutant Ninja Turtles, Batman, Thor, Napoleon Dynamite, Black Swan, Star Tours, Pulp Fiction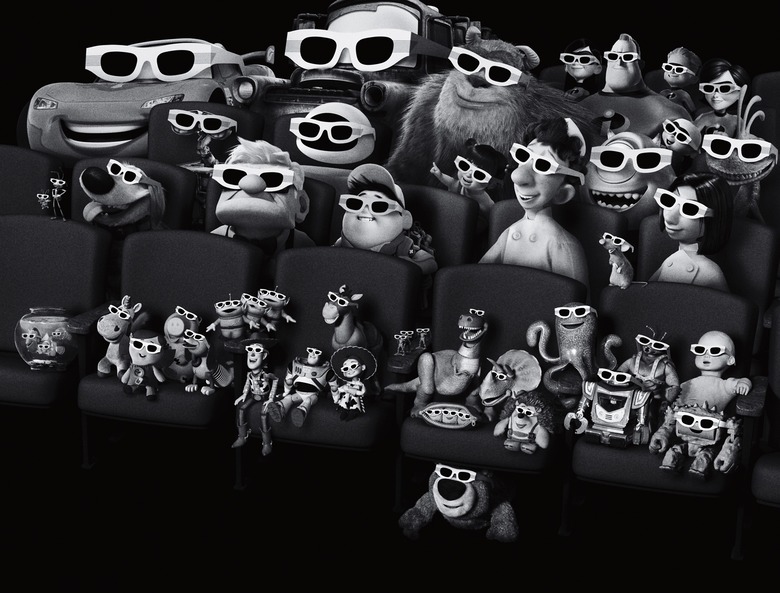 What is Page 2? Page 2 is a compilation of stories and news tidbits, which for whatever reason, didn't make the front page of /Film. After the jump we've included 46 different items, fun images, videos, casting tidbits, articles of interest and more. It's like a mystery grab bag of movie web related goodness. If you have any interesting items that we might've missed that you think should go in /Film's Page 2 – email us!
Pixar created this awesome photo from the New Yorker.
Movies.com has an article about 3D televisions titled "3D And Me: How I Learned to Stop Worrying and Love My 3D Television.Epic rap battles in history: Napoleon vs. Napoleon Dynamite.Nerd Bastards lists the Top 10 Nerdy Music Videos & Parodies.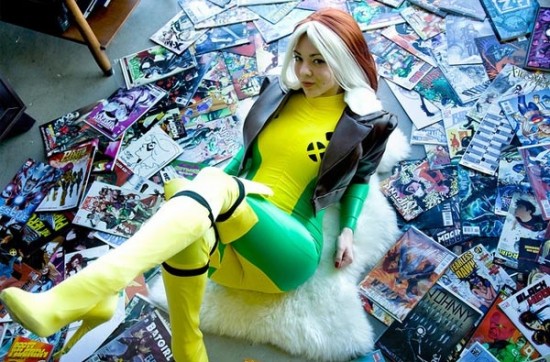 Gamma takes a look at the best Rogue cosplayers.Screen Junkies lists 9 Films To Prepare You For Judgment Day.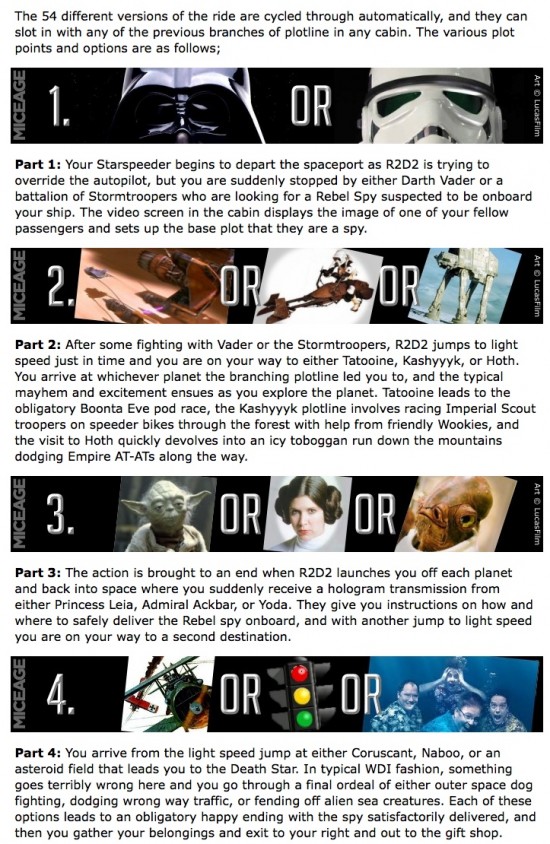 Miceage offers a handy guide to the possible destinations in Disney's new Star Tours: The Adventures Continue.Vulture has a great article titled "The New Summer Blockbuster Economy: Reboots, Prequels, and the End of the Superstar Cash Grab" which talks about the rise and fall of the megastar megadeal which has led to out brand/sequel focused movie industry.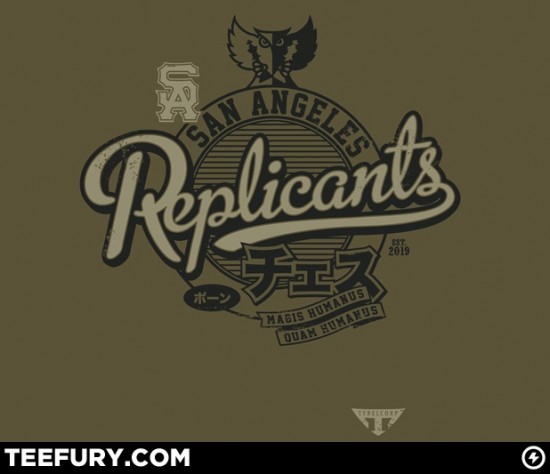 Today's t-shirt of the day on Teefury is a Blade Runner-inspired t-shirt "San Angeles Replicants".
Pirates of the Caribbean: On Stranger Tides opened domestically with an estimated $90.1 million from 4,155 theaters for an average of $21,685 per theater this weekend.
Due to the amount of graphics and images included in Page 2, we have to split this post over a BUNCH pages. Click the link above to continue the second page of Page 2.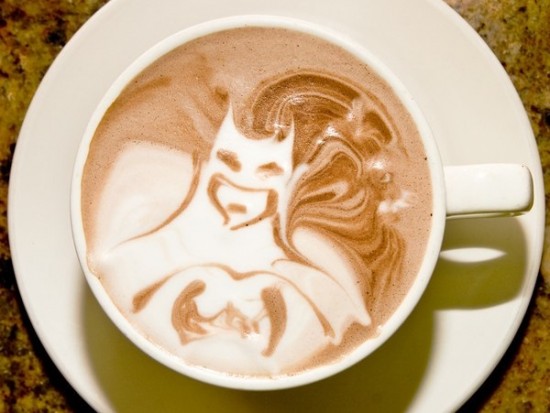 Fremont Coffee Company in Seattle, Washington created this Batman latte.
Alex Gonzalez talks about playing Riptide in Matthew Vaughn's X-Men: First Class: "He's very dangerous. But, you know, he comes across very respectably and he's very polite. For me, he's just like a tornado. When you see a tornado from afar, it's calm. The only thing that you can see is a kind of tube. But inside, up close, it's very dangerous. Inside of Riptide everything is very fast and very angry. He looks like he's under control, but in the moment that Mr. Shaw gives me the sign, I just blow it, because I'm looking forward to doing that and to showing everybody. He's a bit egocentric and in the moment when he's a tornado, he's enjoying it all the time. We all feel a little bit of pain for our gift. These guys, right now they feel a little bit embarrassed to be mutants. But I really think everyone can recognise something in this movie, because at some point in all of our lives we've felt a little bit estranged. Then you discover yourself, and it's nice."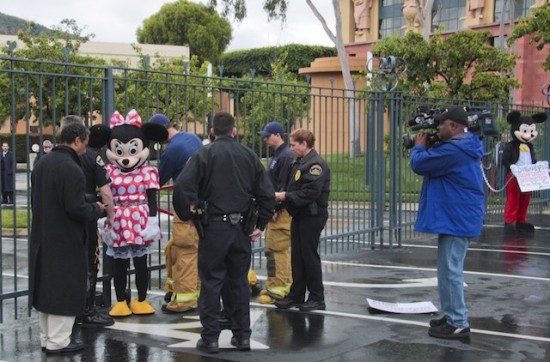 Activists from the Rainforest Action Network dressed as Mickey and Minnie Mouse were arrested during a protest outside the Walt Disney Company's Headquarters in Burbank.
Fox wanted to know the whole story before agreeing to pick up JJ Abrams' new television series Alcatraz.
Zombie kittens also like to eat brains.
Script Shadow lists 10 Screenwriting Mistakes To Avoid Courtesy of Alien 3.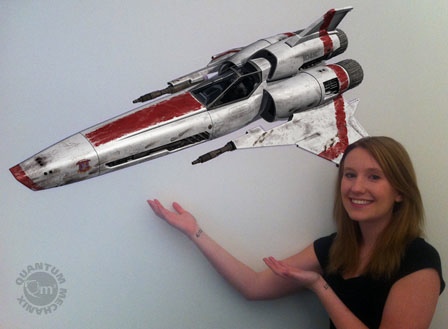 Qmx is selling a 48inch wide super-sized vinyl wallscape of a Viper Mark II from Battlestar: Galactica.
MGM is coming on board to help finance Sony's upcoming 21 Jump Street.
Watch Darth Vader play the Salsa Trombone and dance.Pajiba lists the Seven Disney Villains Tim Burton Should Consider Now That He's Dumped Angelina Jolie's Maleficent.
Due to the amount of graphics and images included in Page 2, we have to split this post over a BUNCH pages. Click the link above to continue the third page of Page 2.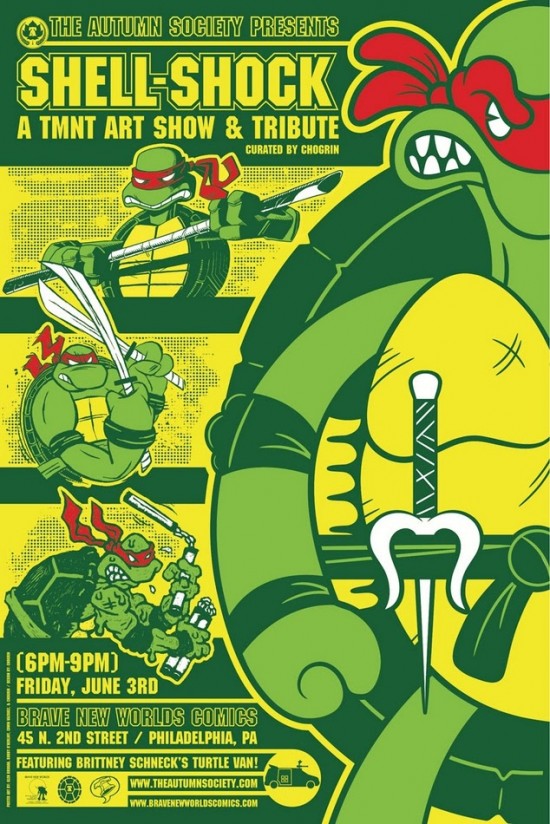 The Autumn Society & Brave New Worlds Comics have joined forces for a Teenage Mutant Ninja Turtles art show "Shell Shock."
Please join us in celebration to these heroes in a half shell that made our childhoods and the past 25+ years radical! Not only will the event be filled with most outstanding TMNT art, but we will be visited by Brittney Schneck's TURTLE VAN!!! Other super-rad surprises are planned as well.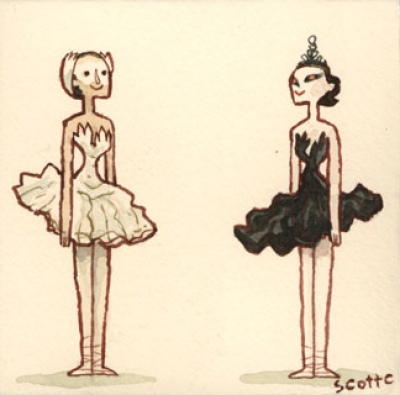 Scott C recreated Black Swan for his Great Showdowns series.
Topless Robot lists 5 Awesomest (and 5 Lamest) Transformers Crossovers Toys.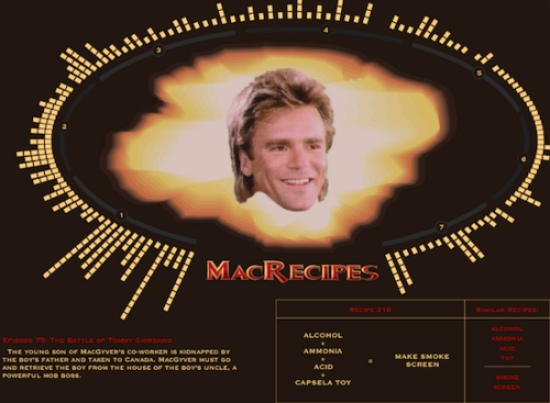 MacRecipes has a complete catalog of every recipe employed throughout the entire MacGyver series.Rotten Tomatoes recalls the best reviewed films produced by Jerry Bruckheimer.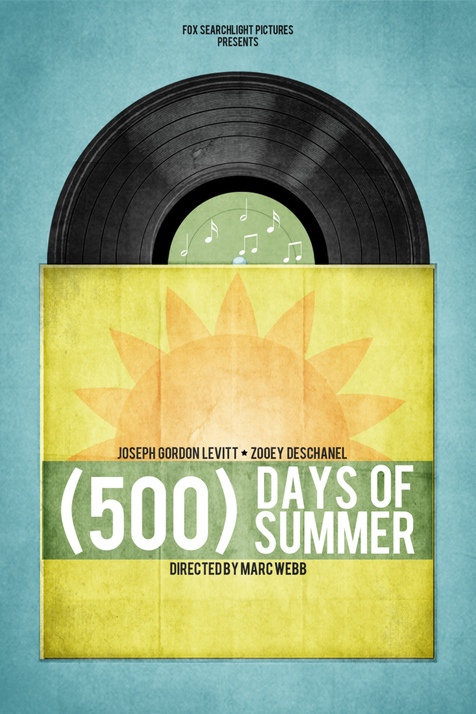 Brock Weaver created this poster for 500 Days of Summer.
Australian film and TV actor Bill Hunter died of cancer late Saturday in Melbourne at age 71.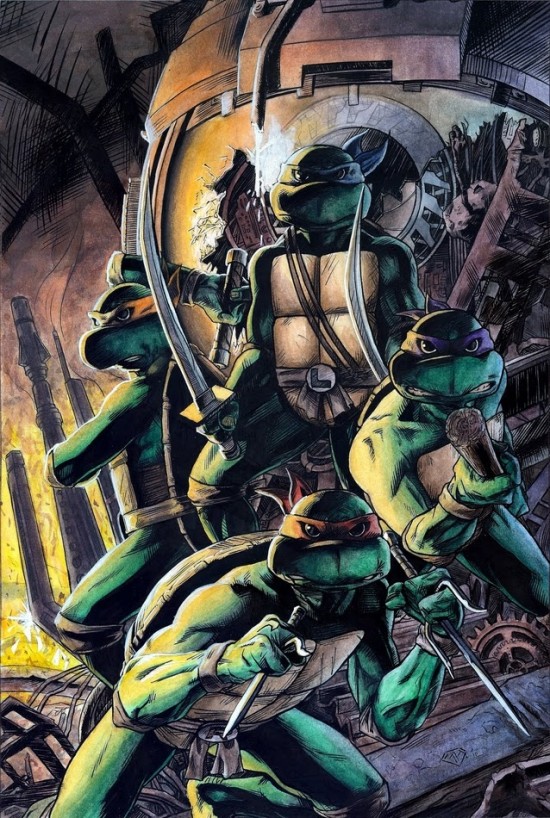 Mike Hiscox created this Teenage Mutant Ninja Turtles illustration.
Listverse lists Top 10 Martial Artists Of Western Film.
Due to the amount of graphics and images included in Page 2, we have to split this post over a BUNCH pages. Click the link above to continue the fourth page of Page 2.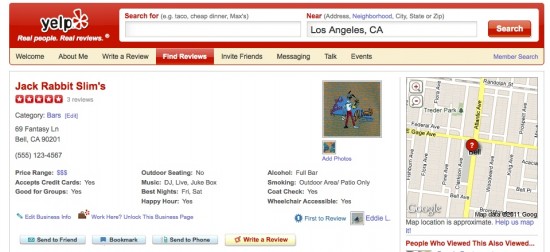 I recently discovered the fictional theme resturant Jack Rabbit Slim's from Pulp Fiction on Yelp.
Top10Films lists Top 10 Road Trip Comedy Films.
Disney has released a featurette showing Michael Giacchino scoring the new Star Tours ride.
Rumor has it that the first teaser trailer for Christopher Nolan's The Dark Knight Rises will premier attached to Harry Potter and the Deathly Hallows Part 2 on July 15th in theaters.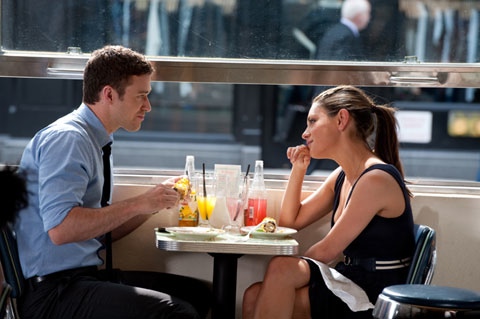 CinemaBlend has two new photos from Friends With Benefits.NextMovie lists their 10 Favorite Sets Of Hollywood Lookalikes.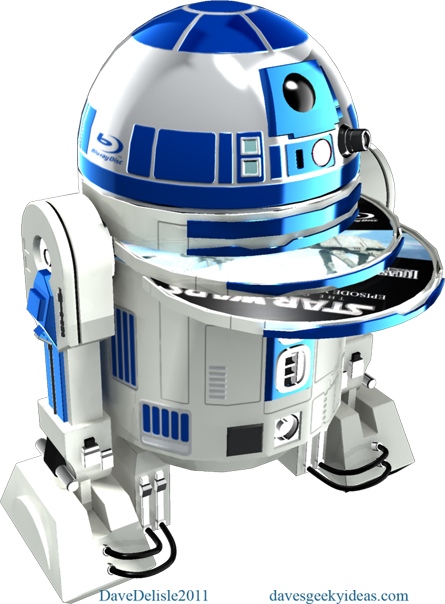 /Film reader Dave has designed a cool R2-D2 case for the new Star Wars blu-rays. Too bad LucasFilm probably won't produce anything this cool.
EW lists 22 Movie Sequel Do's and Don'ts.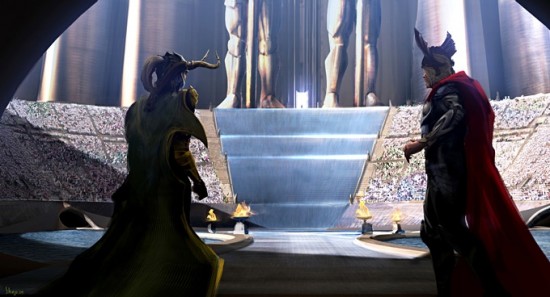 Check out some of Craig Shoji's beautiful concept art from Thor.TrekMovie lists Star Trek's Top 10 Charlatans & Con-Men.
Due to the amount of graphics and images included in Page 2, we have to split this post over a BUNCH pages. Click the link above to continue the fifth page of Page 2.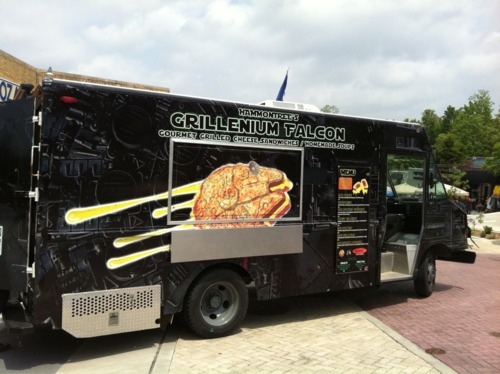 Star Wars-themed food truck.Filming is set to begin on GI Joe 2: Cobra Strikes in Louisiana this August.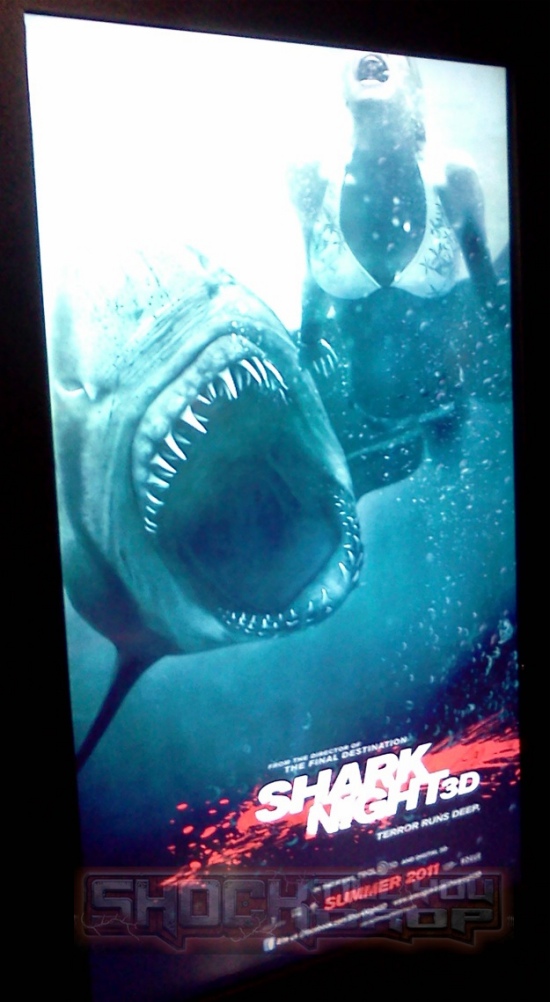 Shock Till You Drop has a photo of the first teaser poster for Shark Night 3D.
British actor Rod Hallett (The Tudors) has landed the regular role on Fox's upcoming tv series Terra Nova.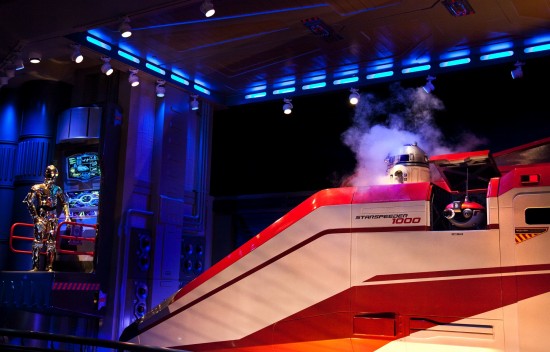 StarTours2.blogspot.com has some high resolution photos from the new Star Tours ride.
Disney XD has ordered a pilot for Gulliver Quinn, a live-action comedy w ritten by Dan Kopelman (Malcolm In the Middle) which stars Napoleon Dynamite star Jon Heder as "a grown man enrolled in the seventh grade after his family returns from a 15 year research expedition."