Vin Diesel Starring In And Producing Action Comedy 'The Machine'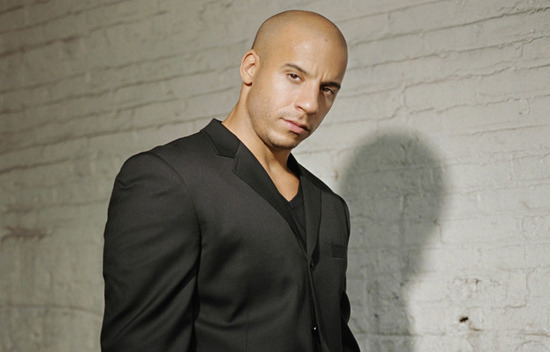 [Obligatory Pink Floyd song reference.] OK, now that we have that out of the way, let's get down to business. MGM is back in the production game, and the studio's first new project is The Machine, produced by and starring Vin Diesel. (Who is probably still floating several inches above the ground as part of his post-Fast Five high.) But here's the other part: Thomas Lennon and Robert Ben Garant wrote the script, and are also producers. Now this might be interesting.
Deadline and THR report that Vin Diesel's character is "a human-like machine created in secrecy by the Pentagon to be the world's first ultimate weapon. Some 20 years after the machine was decommissioned and buried, The Machine is discovered, reactivated and befriended by a kid. When the government  learns that The Machine is back in operation, the ultimate weapon's mission becomes to protect the family that is harboring him."
So Terminator 2 explicitly reconfigured as a comedy? Something like that, or so it would seem. (Maybe with a little Bicentennial Man? Egad.) And, yeah, I know that Lennon and Garant wrote Night at the Museum and the previous Vin Diesel flick The Pacifier, and yes, I'm still hopeful. Deadline has heard the tone of this script is somewhat akin to that of Vin Diesel's best film, The Iron Giant. So that would be good, but that's also a reference that could mean a lot of different things.
There is not yet a director set for The Machine, which is (as one would naturally assume at this point) being eyed as a franchise-starter.