Nacho Vigalondo To Direct Mark Millar's 'Supercrooks;' Reveals Images From 'Extraterrestrial'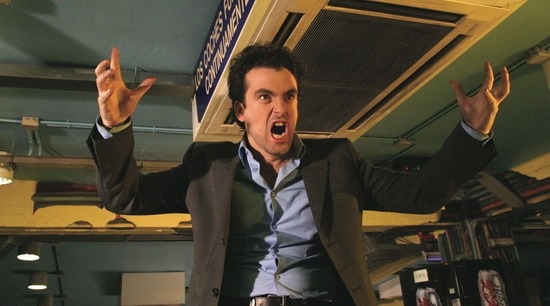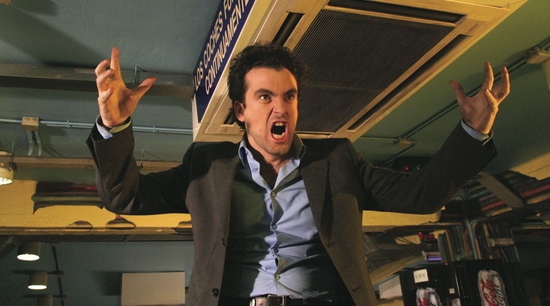 From the instant the credits rolled on Nacho Vigalondo's directorial debut film Timecrimes, most of us began eagerly anticipating his follow-up. It took a few years but he finally announced that film would be Extraterrestrial, an alien invasion love story which broke out with some very cool teaser images. Vigalondo's recently completed that film in time for the Cannes sales barrage, revealing the first poster as well as some images too. Plus, Bleeding Cool just found out that he's lined up what could very well be his follow-up to Extraterrestrial, an adaptation of Mark Millar's upcoming comic book series Supercrooks. Read more about both projects after the jump.
Bleeding Cool broke the news that Vigalondo would be directing Supercrooks and posted a slew of YouTube videos that show how big a fan of Millar's work Vigalondo is. Long story short: he's a mega fan. But what exactly is Supercrooks? It's a new comic book series/movie that Millar is currently developing with artist Leinil Yu. Movieweb recently reported on Millar's announcement of Supercrooks, where he said the following:
We will probably be making the comic book at the same time as the movie. The idea behind it is that a bunch of supervillains get together and say, 'You know what, we keep getting beat by the superheroes. We always end up in prison. This is terrible no matter what we try to do. Let's go to a country where they don't have any superheroes, and then we can kick ass.' So they leave America and head over to Europe where there are no superheroes, and it's like Ocean's Eleven meets the X-Men where seven supervillains head to Europe to pull the biggest job of their career where there are no supervillains to stop them.
A report by Digital Spy said that "a Spanish director" is attached to the film and, now, Bleeding Cool confirmed that to be Vigalondo.
Before Supercrooks goes the Kick Ass route though, audiences should get a chance to see Extraterrestrial. Here's a new plot description of the film:
There's only one sane response when you wake up to a sky full of alien invaders – run like hell. But what do you do if the invasion starts when you've just met the girl of your dreams? Julio wakes up – horribly hungover and with no memory of the night before – next to a mindblowingly sexy girl, in a stunning apartment. She wants him to get out now but the alien invasion that's just begun outside is the perfect excuse for Julio to stay. And even though things are growing worse by the minute, even though the girl's husband has arrived on the scene... even though the alien threat is getting more and more terrifying, Julio's clear about one thing. Just like the monstrous creatures that have traveled across galaxies to destroy Mankind, he's here to stay.
Bloody Disgusting not only premiered the poster (which Peter put in Page 2 last week) but these images.
Vigalondo is an exciting talent and I really hope these films can live up to the incredible promise of Timecrimes. Which of the two movies are you more excited for? And do you think Millar is just pontificating as usual or will this actually happen?