Neil Jordan Will Direct Saoirse Ronan And Gemma Arterton In Vampire Story 'Byzantium'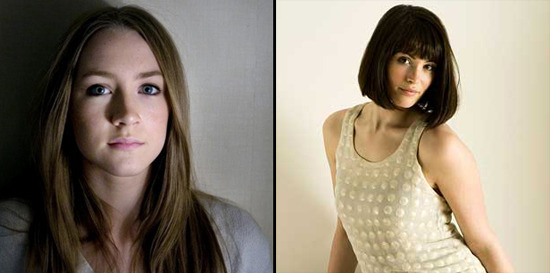 Is Saoirse Ronan the latest young talent to be cloned so that she can be attached to many projects at once? That appears to be the case. She's already scheduled for  The Host,  may be in Joe Wright's Anna Karenina and Emma Thompson's Effie, and the latest is a film called Byzantium, a 'mother-daughter' vampire tale co-starring Gemma Arterton that Neil Jordan will direct.
The news (out of Cannes, natch — this weekend is going to be flooded with reports like this, just as the last few days have been) is that the film is based on an original script by Moira Buffini, who scripted the recent version of Jane Eyre, and is about "a mother vampire who turns her own daughter into a vampire and the pair form a lethal partnership, sometimes posing as sisters." The script is based on her own play A Vampire Story, and we reported on the play-to-film conversion back in 2009. You can find a much longer, possibly spoilerish, synopsis of the play at that link.
Neil Jordan, of course, got in on the vampire craze before there was a vampire craze, directing Tom Cruise, Brad Pitt and a then-unknown Kirsten Dunst in the not-so-great Anne Rice adaptation Interview With the Vampire. He was also ahead of the current fairy tale craze with The Company of Wolves in 1984.
In fact, this film will be produced by The Company of Woolves producer Stephen Wooley, who says,
I love the horror genre and we've been working on this for three or four years. I sent it to Neil and he liked the script. We'd both recently revisited Angela Carter's book and it was just chance that when I called [Jordan], we were thinking along the same lines.
Sales are ongoing at Cannes for the film, so we'll see where things go in the next week or so. [THR]