Casting Bits: David Hasselhoff In 'Piranha 3DD', Orlando Bloom, Nick Nolte, Stanley Tucci And Cristiana Capotondi In 'Idea In America', Dennis Quaid And Zoe Saldana In 'The Words'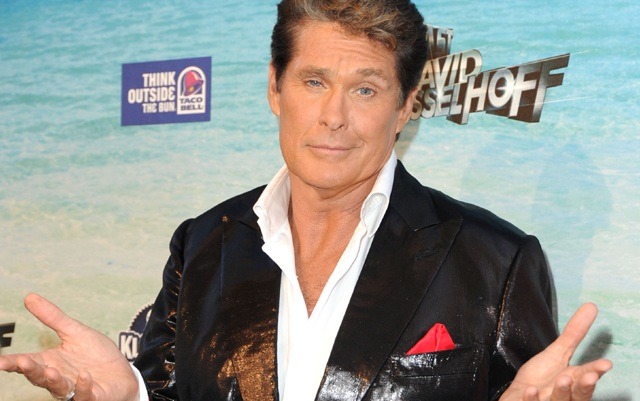 David Hasselhoff has become the latest actor to join Piranha 3DD, the sequel to last year's Piranha 3D (which in turn was a remake of the 1978 film Piranha). The new cast looks just as enjoyably eclectic as the last one — in addition to returning stars Christopher Lloyd, Ving Rhames, and Paul Scheer, 3DD will also feature Katrina Bowden (30 Rock), Gary Busey (Point Break), Danielle Panabaker (The Crazies), David Koechner (Anchorman) and Matt Bush (Adventureland).
Here's the plot synopsis — not that the premise is terribly difficult to figure out:
There's something in the water . . . again. And this time no one is safe from the flesh eating fish as they sink their razor sharp teeth into the visitors of the best summer attraction, The Big Wet Water Park.
Piranha 3DD is currently shooting in Wilmington, NC under the direction of John Gulager (Feast). The film will open November 23, 2012. [The Hollywood Reporter]
After the jump: A plagiarizer, an Italian bird scientist, and a host of Hollywood stars.
Idea in America is scheduled to begin filming this fall. [The Hollywood Reporter]
Dennis Quaid and Zoe Saldana are set to star in The Words alongside Jeremy Irons and Bradley Cooper. The thriller follows Cooper's writer character as he "discovers the price he must pay for stealing the work of another man, played by Irons." Yes, this marks the second time Cooper plays a writer who succeeds through shady means — one more and we can officially call it a trend. Quaid will be playing a famous writer named Clay Hammond. Saldana's role has not yet been announced.
The Words marks the directorial debut of Brian Klugman and Lee Sternthal, who also wrote the script together. Klugman and Sternthal were behind the screenplay for last year's Tron: Legacy. Quaid's next onscreen appearance will be in that Footloose remake, which is due out this October; Saldana stars in revenge thriller Colombiana this September. [The Hollywood Reporter and The Playlist]