'Total Recall' Gets A Strange Cameo; Mars Definitely Out Of The Picture?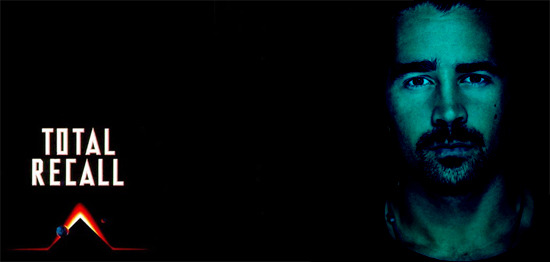 So does the new Total Recall go to Mars, or not? At first we assumed it did, then it seemed like perhaps it wouldn't after all, then there was a suggestion that Mars was still part of the picture. But the latest trade break says that Mars is gone, period. Maybe that's for the best, because while I like Colin Farrell and am ready to see his version of Quaid, the character made famous by Arnold Schwarzenegger in the Paul Verhoeven original, I'm not sure I need to see him tell himself "get your ass to Mars."
This info comes by way of a minor casting report that actually reveals a cameo in the film. If you don't want to know who the cameo is then stop reading here. (I don't think it will end up being massively spoilerish, but you never know.) And no, it isn't Arnold.
THR reports that Ethan Hawke has joined the cast in what is meant as a cameo. The role isn't specified, and without having read the script (got it?) I won't even speculate on who he might be. And since the story seems to have undergone some big changes, he could be an all-new character.
This trade break says,
The new story ditches the Martian storyline and instead involves nation states Euromerica and New Shanghai, with Douglas Quaid (Farrell) a factory worker in the latter who begins to believe he is a spy, although he doesn't know for which side.
The latter half of that recap is stuff we've known, but this seems to definitively put Mars out of the movie. We also know that Bryan Cranston is playing "Vilos Cohaagen, the leader of Euromerica who, under the cover of protecting his people, is secretly readying an invasion of New Shanghai" and that Jessica Biel and Kate Beckinsale are looking like the two female leads, who loosely correspond to the main female characters in the Paul Verhoeven version. Len Wiseman is directing the film in Toronto; the release date is set for August 3, 2012.