An Interview With The Creators Of 'Being Elmo' [IFFBoston]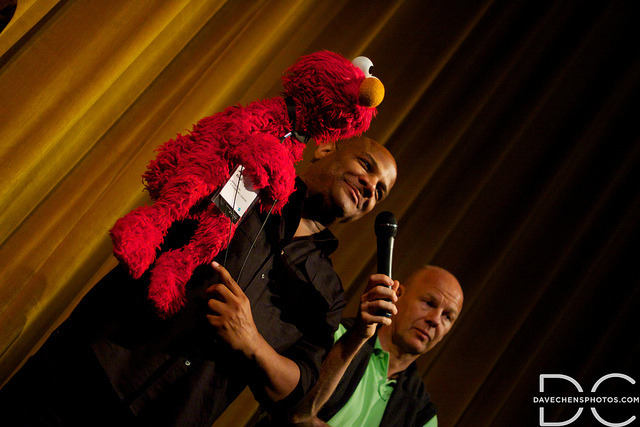 The Independent Film Festival of Boston kicked off its ninth annual year last night, and the results were spectacular. The opening night film was Constance Marks' Sundance Jury Prize winner, Being Elmo, and the crowd loved it (see my video review of the film with Peter Sciretta from Sundance this year). But the real treat was the Q&A afterwards. Marks and Kevin Clash, the subject of the film and the puppeteer behind Elmo, took to the stage to answer audience questions for nearly an hour (oftentimes in character, as Elmo). It's safe to say it was the longest post-film Q&A I've ever witnessed at a festival. It's also safe to say it was the most awesome.
Hit the jump for a few images from the evening, as well as my video interview with the makers of the film.
I had a chance to chat briefly with Kevin Clash, Constance Marks, and James Miller (the director of photography on the film) before the big Q&A. We talked about the inspirations for the film, as well as Clash's perspective on the future of puppetry:
Here are a few more photos from the night: