Spare Details Emerge About Jodie Foster's 'Elysium' Role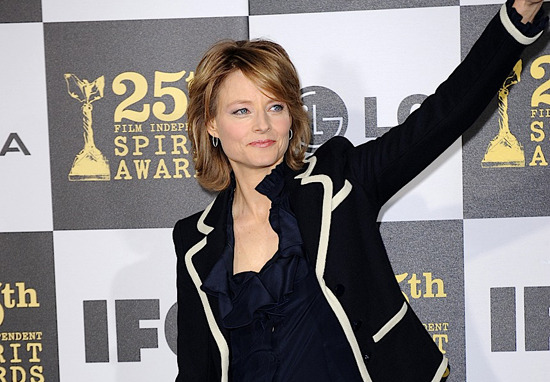 District 9 director Neill Blomkamp continues to do things his way, and more power to him for it. That means that the production of his next film, Elysium, has been kept very much under wraps, with only the barest plot details divulged. In fact, in recent weeks, we couldn't even really give a synopsis of the film; at best we could point to some pretty broad statements about the film that Mr. Blomkamp made over the past eighteen months.
We know that Matt Damon is in the film, as is District 9 star Sharlto Copley. Wagner Moura (Elite Squad) will play the villain. Jodie Foster was cast as well, seemingly in a smaller part, and now we've got some actual detail on her role.
At the end of an LA Times article about The Beaver, the paper says that Jodie Foster plays "a head of state on an alien planet" in Elysium.
How does that factor into the film? Over a year ago the director said of the film that became Elysium, "It is science fiction and it has many sociopolitical ideas that interest me. Those ideas are wrapped up inside something that is like a Hollywood action film." He also said, "It's totally original, it's my own story ... It's set on another planet, but it's cool. It's violent, very violent, and very unique hopefully."
There are other rumors starting to go around that involve another alien race and colonization, but without being able to verify them that's all we'll mention for now. But we know the story is set in the far future, so as a starting point it might — might — be safe to assume that Jodie Foster is the leader of the key human-controlled planet in the film. That is, assuming she's playing a human character, which is something we don't know for certain. It's fun trying to put the puzzle pieces together for now. If nothing else, we can probably expect to get a better taste of Elysium at Comic Con in July.