'What's Your Number?' Trailer – Anna Faris Gets Friendly With Captain America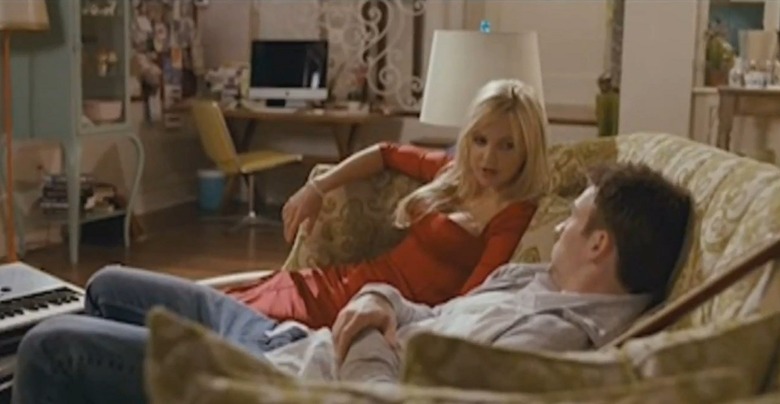 Like her House Bunny co-star Emma Stone, Anna Faris is one of those actresses who has enough charm and verve to brighten up even the most lackluster material. And it's mostly for that reason that I'm actually looking forward to What's Your Number? The upcoming romcom features Faris as a woman who, upon realizing that she has slept with 20 men, revisits her former flames to see if "the one" might've been among them. Watch the trailer after the jump.
[via TheMovieBox.Net and ComingSoon]
The trailer looks fairly generic, right down to the wedding subplot and lines like "Sometimes you can't live life by the numbers." And yet... I totally plan to see this. The mainstream Hollywood romantic comedy is a genre where doing something new is often less important than doing something well — and thanks in a large part to its excellent cast, What's Your Number? looks like it could be an example of the romcom done right.
In addition to Faris, the film also stars Chris "Captain America" Evans, Zachary Quinto, Matt Bomer, Ari Graynor, Andy Samberg, Joel McHale and Chris Pratt (Faris' real-life husband), among others. I actually giggled a couple of times while watching the trailer, due as much to actors' delivery than the jokes themselves. And while it's totally obvious which character Faris is going to end up with, at least she seems to have good chemistry with him.
What's Your Number? is being directed by Mark Mylod (Ali G Indahouse, The United States of Tara) from a 2008 Black List script by Gabrielle Allan and Jennifer Crittenden, which in turn was based on a novel by Karyn Bosnak. The film was originally slated for an April release, but has since been pushed back to September 30.Discuss: Here's an exercise that will demonstrate how much Faris is bringing to the movie: Watch the trailer again, but imagine Katherine Heigl in the lead role. Scary, right?