Extended 'Green Lantern' TV Spot Has Brief New Footage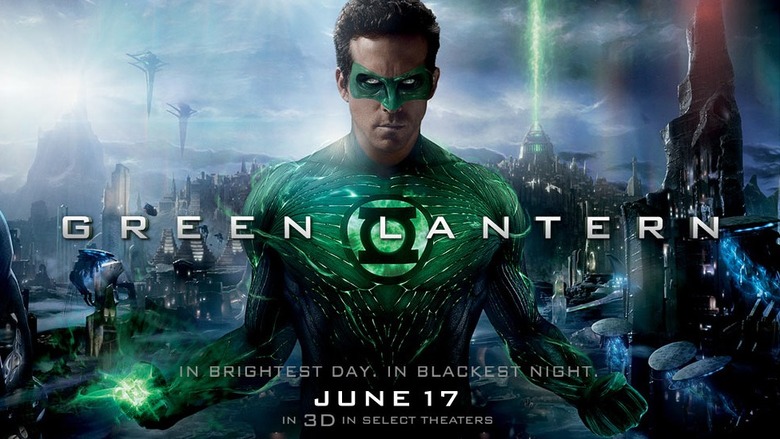 Last night during 30 Rock and American Idol Warner Bros. premiered a new TV spot for Green Lantern, but the spot was really more of a recut trailer. At 1:30, it is essentially a shortened version of the WonderCon footage that was shown off not long ago. But there are a few new bits sprinkled here and there in this edit. and it is good to see that Green Lantern looks like a properly cosmic, more than a little bit weird movie to rival the two Marvel films hitting this summer.
I'm of two minds about the upcoming crop of comic book movies. On one hand I"m at the point where I could use a break from comic movies; there are a lot of other great subjects out there for big action films. On the other, it's fun to be at the point where these movies are starting to get a little more kooky. Not Batman & Robin kooky, but old-school Jack Kirby kooky. I love seeing these movies go to Oa and Asgard; as long as studios are rendering most of the film on a computer, why not set the action somewhere really wild?
Green Lantern hits on June 17. Martin Campbell directs; it stars Ryan Reynolds, Blake Lively, Peter Sarsgaard, Mark Strong, Angela Bassett, Tim Robbins, Temuera Morrison, Jay O. Sanders, Taika Waititi and Jon Tenney, and the voices of Geoffrey Rush and Michael Clarke Duncan.