Watch Vincent Cassel Seduce His Way Through Paris In Darren Aronofsky's YSL Ad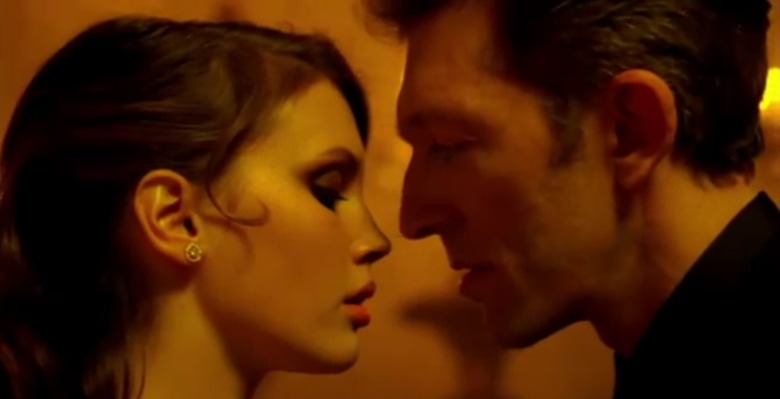 When Keira Knightley or Natalie Portman stars in a luxury fragrance commercial, she gets one gorgeous love interest. But when Vincent Cassel appears in one, he gets three. As part of his duties as the "face" of Yves Saint Laurent's La Nuit de L'Homme cologne, Cassel recently reteamed with his Black Swan director Darren Aronofsky to shoot this ad, in which Cassel goes on the prowl on one eventful night in Paris. Watch it after the jump.
[via Vulture]
Way to unleash your inner Black Swan, Cassel! The ad looks like a perfect visual representation of the La Nuit de L'Homme scent, which the YSL website describes as "magnetic," "wildly sensual," and "barely restrained." Oddly, though, the commercial makes it look like it's the cufflinks, rather than the fragrance, that are doing the heavy lifting. I wonder if YSL sells those as well?
The shoot had Cassel and Aronofsky working again with several other members of the Black Swan crew: composer (and frequent Aronofsky collaborator) Clint Mansell, writer Mark Heyman and associate producer Ari Handel (who helped write the YSL spot). Aronofsky was reportedly inspired by Soren Kierkegaard's "The Seducer's Diary" — which I haven't read, but seems fitting based on the title alone. The team shot the commercial in several locations throughout Paris over the course of three days.
Believe it or not, the women of Aronofsky's commercial are downright restrained in comparison to Cassel's previous YSL commercial. In this spot, directed by Irreversible helmer Gaspar Noe, poor Cassel can't even walk down a flight of stairs without multiple women throwing themselves at him. C'est la vie, when you're a sexy French movie star:
[via Movieline]
If you enjoy watching big-name directors go commercial, click here to check out some of the other ads by famous directors we've recently featured here on /Film.