Watch This: Action Clip Of Donnie Yen In 'Legend Of The Fist: The Return Of Chen Zhen'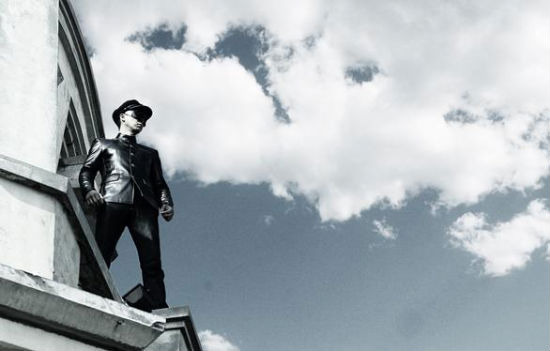 If you were on the fence about whether or not to see Legend of the Fist: The Return of Chen Zhen, watching the clip below will cost you 12 bucks. Opening limited this weekend, the epic Hong Kong action film starring the legendary Donnie Yen is about a thought-to-be-dead World War I hero who assumes another's identity and ends up becoming a masked vigilante. Having seen the film at last year's Fantastic Fest, I'll say that it's most certainly fun, but never reaches its true potential. Actually, the scene that's embedded below, from the beginning of the movie, is the highlight.
So, fair warning, if you definitely plan on seeing Legend of the First: The Return of Chen Zhen, then this will spoil probably the best action scene in the movie. If you are unsure as if you want to see it or not, you'll get a sense of the type of madness you're in for.
Big thanks to Film School Rejects for the heads up on this clip.
Here's my short review of the film that I wrote when working for Collider last year:
Legend of the Fist: The Return of Chen Zhen is a brand new Hong Kong martial arts epic set in the roaring Twenties. It stars legendary martial arts star Donnie Yen as Chen Zhen, a World War I hero who leaves his reputation in Europe by coming home and assuming the identity of a fallen comrade. Life doesn't change much for the Chinese after the war, though, and Chen Zhen is forced to become the Masked Warrior to inspire hope in his people by beating other people up. Filled with double crosses, incredible action and an intriguing political story line, Legend of the Fist is about as good as one can hope for when sitting down for a Hong Kong action film. But that's about it. It never falters, but after an excellent opening sequence, it never provides any moments of true awe. I mean, it ends with Chen Zhen fighting 100 guys in a dojo for crying out loud! And it's a war movie! We've seen it before and we'll see it again
Did you end up watching the clip? Are you going to check this movie out?