Katniss's Sister Prim Cast In 'The Hunger Games'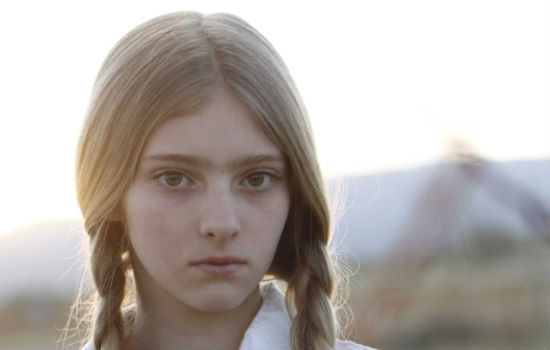 Fans of The Hunger Games are going to be excited for this piece of casting. Director Gary Ross has cast an unknown actress named Willow Shields to play Primrose Everdeen, otherwise known as Prim, the sister of Katniss Everdeen, played by Jennifer Lawrence. Without spoiling too much, it's Katniss's love of Prim that becomes a catalyst for her to go into The Hunger Games. Read more after the break.
Deadline first broke the news of this casting, the latest in an ongoing explosion of actors joining the upcoming adaptation of the Suzanne Collins novel about a televised battle to the death. Of course, Jennifer Lawrence got the lead role of Katniss, Josh Hutcherson is her partner Peeta, her best friend Gale will be played by Liam Hemsworth, the District 11 tributes Thresh and Rue will be played by Dayo Okeniyi and Amandla Stenberg while District 1 career tributes Glimmer and Marvel will be played by Leven Rambin and Jack Quaid. Elizabeth Banks is in talks to play Effie Trinket, the mentor to Katniss and Peeta.
Here's a description of the book from Amazon:
In a not-too-distant future, the United States of America has collapsed, weakened by drought, fire, famine, and war, to be replaced by Panem, a country divided into the Capitol and 12 districts. Each year, two young representatives from each district are selected by lottery to participate in The Hunger Games. Part entertainment, part brutal intimidation of the subjugated districts, the televised games are broadcasted throughout Panem as the 24 participants are forced to eliminate their competitors, literally, with all citizens required to watch. When 16-year-old Katniss's young sister, Prim, is selected as the mining district's female representative, Katniss volunteers to take her place. She and her male counterpart, Peeta, the son of the town baker who seems to have all the fighting skills of a lump of bread dough, will be pitted against bigger, stronger representatives who have trained for this their whole lives.
More casting announcements are sure to be coming and The Hunger Games will be released on March 23, 2012. What do you think so far?