VOTD: 'Boop' Trailer, Starring Rose McGowan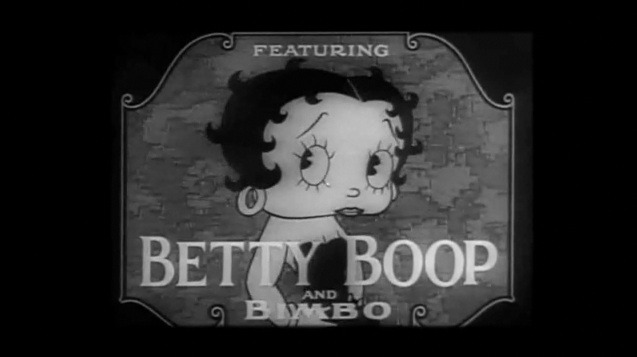 Cultural icons don't get much more recognizable than Betty Boop. Since her first appearance during the Great Depression, she's become one of the most famous and beloved cartoon characters in the world. To this day, her image appears regularly on t-shirts, lunchboxes, and the like.
But what do you know about her really? Did you know, for example, that she was the creation of animator Max Fleischer, who also introduced the world to Popeye? Or that the cartoon was based on a lounge singer whose famously oversized head was the result of a terrible farm accident? Luckily, the folks at Funny or Die have seen fit to tell her little-known tale in a new biopic titled Boop, starring Rose McGowan. Watch the trailer after the jump.
Could the casting be more perfect? With her big, gorgeous eyes and pouty lips, McGowan certainly looks the part — and as soon as she utters "Boop-oop-a-doop," you can hear that she sounds it, too. It's also great to see Billy Zane, who displays a magnetic intensity as the handsome, ambitious Fleischer. Boop is an American figure on par with Popeye, Minnie Mouse, and Superman, and it's wonderful to finally see her get her cinematic due.
In all seriousness — and just to be absolutely clear, the Funny or Die video is a joke, not a real trailer — McGowan and Zane really do kill it here. So does Dustin Bower, the VFX specialist responsible for that creepy, enormous head. And Betty Boop actually is one of those figures that everyone recognizes but doesn't necessarily know that much about.
The real Betty Boop was indeed created by Max Fleischer in 1930, but (according to Wikipedia) was originally drawn as a caricature of singer Helen Kane. No real-life wood-cutting accidents or swollen heads were involved. The part about how "[s]he taught a nation to masturbate to a cartoon character" is, however, more or less true; Betty Boop is considered one of the earliest and best-known animated sex symbols. Though Betty Boop's popularity has waxed and waned over the years, her status as a pop cultural icon remains rock steady.