Mark Wahlberg Attached To Two More: 'Billy Jack' And 'When Corruption Was King'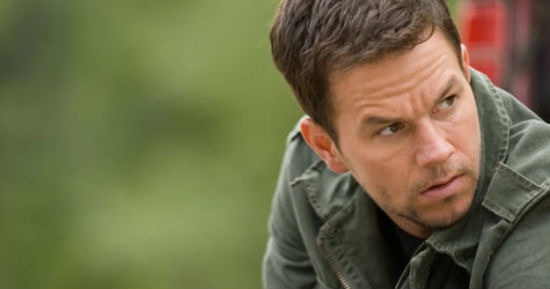 Ted, Uncharted, The Fighter 2, Bait and Switch, Broken City, Contraband, The Raven. The list of films Mark Wahlberg is currently making, potentially producing or has been attached too is more extensive than some actor's whole careers. That's especially the case when you add two more projects to the already lengthy list. Variety reports that Wahlberg is set to produce, and possibly star in, When Corruption Was King about a Chicago mob lawyer who turns on his employers while The Tracking Board says he'll produce, and possibly star in, a remake of the 1971 film Billy Jack which was about an ex-Green Beret who tries to avoid violence but can't as he defends an alternative school from the outside town. Read more about Wahlberg's involvement in each film after the jump.
It's important to note about both of these films that while Wahlberg will most likely produce them in some aspect, there's no guarantee that he'll star. However, if he wants to star, he has a pretty surefire in with the producer.
Back to the projects at hand. According to Variety, When Corruption Was King is set up at Paramount but has no production date set because there's no director. However, Frank Baldwin is adapting the script based on a novel by Robert Cooley.
Billy Jack was a very popular 1971 film co-written, directed and starring Tom Laughlin which, according to The Tracking Board, had a remake originally set up at DreamWorks with Keanu Reeves set to star. However, the remake rights reverted and Wahlberg and company swooped up to grab them. The film is currently a free agent.
Out of the two of these projects, it's pretty easy to picture Wahlberg starring in either. Billy Jack, though, is part of a series and could potentially spawn a franchise. I don't foresee that happening, hence why I said "potentially," but it's a more commercial idea than When Corruption Was King. However, neither is as commercial as half of the other films that Wahlberg's attached to, so we'll just have to wait and see what he chooses to do after Seth McFarlane's Ted, which starts shooting once he's done with Contraband.