VOTD: Peter Jackson's First Video Blog From The Set Of 'The Hobbit'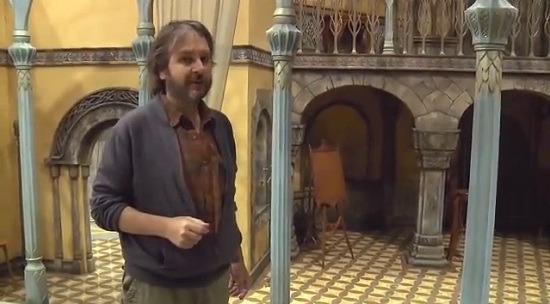 Way back when Peter Jackson started shooting The Fellowship of the Ring, he released a video clip showing off some of the film's sets, costumes and effects. In the pre-YouTube days, that was a big deal, and it was very cool to be given a look inside the beginning of the massive project. Now things are a lot different — video blogs from film sets are hardly unusual — and Peter Jackson is back with his first video blog from the set of The Hobbit. But what's impressive is just how much he shows off here, and how it still feels like we've barely seen anything at all.
Here you'll see the Bag End and Rivendale sets, the assembled primary cast (not in makeup and costume) and even the beginning of blocking for the sequence where a company of dwarves invades the home of Bilbo Baggins (Martin Freeman) at the behest of the wizard Gandalf (Ian McKellen). There's a peek into the goblin tunnels where Bilbo first encounters Gollum (Andy Serkis) and a hint of the wardrobe and weaponry that is being created for the film. It's a great ten-minute look at The Hobbit, and a perfect way to forget all the struggle to get the film going.
[Facebook]