Mae Whitman Joins 'The Perks Of Being A Wallflower'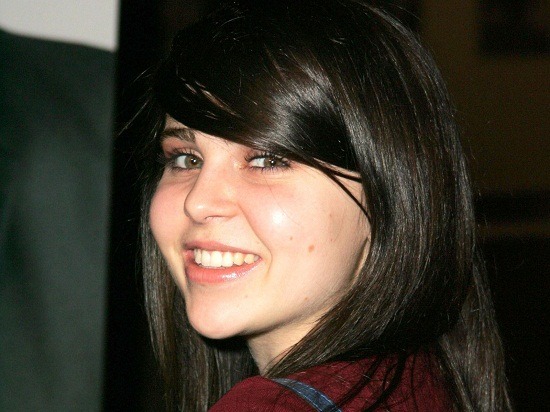 It has taken Stephen Chbosky some time to really get a film adaptation rolling of his book The Perks of Being a Wallflower. We first talked about it in May 2010, when he had Logan Lerman and Emma Watson in talks to appear. In February of this year he still had those two set. Kind of a big thing, as the film is one of the very few post-Harry Potter projects to which Emma Watson is committed. Waiting for her schedule to clear up as Harry Potter winds down is a small thing to deal with, that being the case.
Now the film is finally getting ready to shoot, and Mae Whitman (her?) is going to play a role, too.
Variety says she'll be "a tattooed vegetarian who is the protag's first girlfriend." 'The protag' being "15-year-old Charlie, an endearing and naive outsider, coping with first love, the suicide of his best friend, and his own mental illness while struggling to find a group of people with whom he belongs."
The book is structured as a set of pen pal-style letters from Charlie to an anonymous recipient. The plot goes as follows, and I wonder if that structure will be reflected in the film, and if so how it'll play. Excessive narration in the coming of age movie can be a way to express great personality and some insight, but it can also be a big story crutch.
Standing on the fringes of life offers a unique perspective. But there comes a time to see what it looks like from the dance floor.
This haunting novel about the dilemma of passivity vs. passion marks the stunning debut of a provocative new voice in contemporary fiction: The Perks of Being a Wallflower. This is the story of what it's like to grow up in high school. More intimate than a diary, Charlie's letters are singular and unique, hilarious and devastating. We may not know where he lives. We may not know to whom he is writing. All we know is the world he shares. Caught between trying to live his life and trying to run from it puts him on a strange course through uncharted territory. The world of first dates and mixed tapes, family dramas and new friends. The world of sex, drugs, and The Rocky Horror Picture Show, when all one requires is that perfect song on that perfect drive to feel infinite. Through Charlie, Stephen Chbosky has created a deeply affecting coming-of-age story, a powerful novel that will spirit you back to those wild and poignant roller coaster days known as growing up.
The Perks of Being a Wallflower starts shooting next month in Pittsburgh. Let's hope they don't destroy the city before Christopher Nolan & crew can get to it.