'Monsters, Inc 2' Will Be Called 'Monsters University'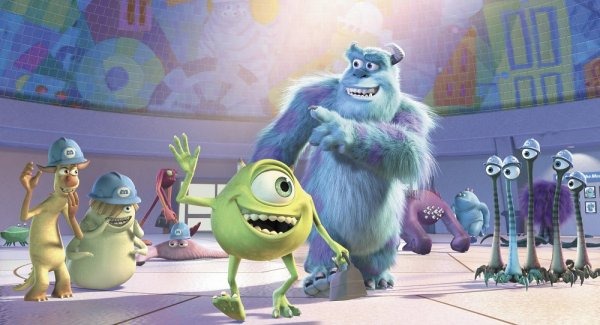 Briefly: I don't think this is going to come as a massive surprise to anyone who has been following the development of Pixar's Monsters, Inc. sequel. The title of the film was revealed today at CinemaCon. Monsters University will be the sequel to Pixar's fourth movie, likely with Billy Crystal and John Goodman reprising their roles, as monsters Sully and Mike Wazowski. The film will hit screens in 2012.
The film is reportedly a prequel following Mike and Sulley during their tenure at the University of Fear, where they start off as enemies and then become friends. The title certainly supports that notion. I'd rather see Pixar developing original stories rather than more sequels, but those original films cost money, and sequels generate the licensing dollars in a serious way. And Pixar's instincts are solid, the Cars movies aside. (There, again: licensing.) How does this one sound to you?