Juno Temple Confirmed For 'The Dark Knight Rises,' Likely As Catwoman's Sidekick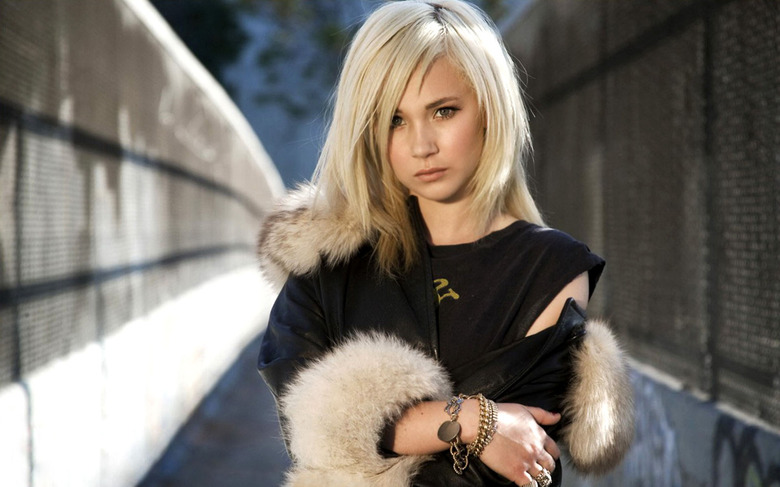 Briefly: Last Friday, when Joseph Gordon-Levitt was confirmed for Christopher Nolan's The Dark Knight Rises, there was also word that actress Juno Temple was being eyed for a role. Now she is confirmed for the film, and will reportedly play "a street-smart Gotham girl." That could mean a lot of things — she could literally be a very tertiary character who just has a small role. But the description also sounds just enough like Frank Miller's version of Robin from the original Dark Knight mini-series that there has already been a good amount of speculation about the reality of the role.
Much more likely, however, is that she'll play another Frank Miller character, Holly Robinson, who is friend to Selina Kyle, aka Catwoman.
Variety repeats only the basic role description with the casting announcement; it's possible that another scoop-breaking site like Deadline will chime in with more info soon.
Holly Robinson, introduced by Frank Miller in Batman: Year One, does seem like the most likely role. She was "a juvenile prostitute who lives with Selina Kyle," and in various incarnations has actually been trained to replace Selina Kyle as Catwoman. Juno Temple's basic appearance definitely works with the way the character has been drawn over the years.