'The Silent House' Trailer (79 Minute Single Shot Horror Movie)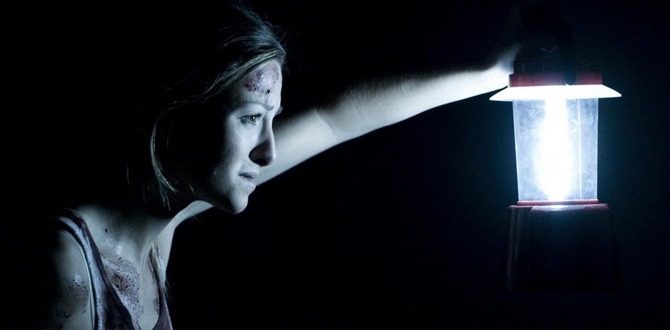 You might recall that I wrote about a film at the 2010 Cannes Film Festival, Gustavo Hernández's The Slient House which was a haunted house horror film which took place all within one 79-minute continuous shot (read my review here). You might also recall that the American remake premiered at the 2011 Sundance Film Festival in January (read Germain's review here) starring indie breakout star Elizabeth Olsen (the younger sister of the Olsen twins).
Supposedly based on a true story, the film follows a daughter and father who are hired to renovate a boarded-up broken down cottage in a rural area of Uruguay. They plan to spend the night at the house and begin repairs the following morning. But the Teenage daughter begins to hear noises from the upstairs, and that is where this haunted house story begins. Watch the trailer embedded after the jump. The trailer gives you a good idea of how the film's handheld cinematography, incorporating only candles and lanterns to light the location. Please leave your thoughts in the comments below.
Official Plot Synopsis: Filmed in one single continuous shot of seventy-eight minutes, The Silent House focuses on Laura, who, second by second, intends to leave a house which hides an obscure secret. Laura and her father, Wilson, settle down in a cottage they have to renew since its owner will soon put the house up for sale. They intend to spend the night there and make the repairs the following morning. Everything seems to go smoothly until Laura hears a sound from outside that gets louder and louder on the upper floor of the house. Wilson goes up to see what is going on while she remains downstairs on her own, waiting for her father to come downThe Silent House hits theaters in the UK in April. No US release date has been set.