Sci-Fi Pitches: Fox Nabs One From 'Jurassic Park III' Writer, John Moore Attached To Direct; Paramount Grabs 'Apollo 18' Writer's New Idea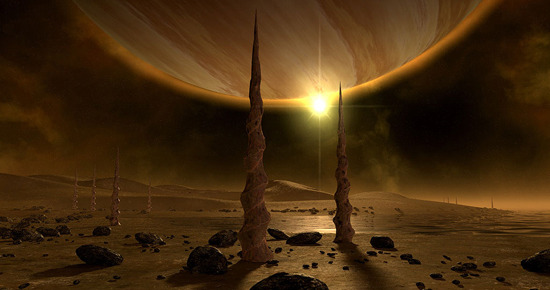 On Monday we heard about a couple sci-fi pitches that had been picked up by studios, with the general box office success of Battle: Lost Angeles probably not hurting that process.
Now two more have been picked up. Fox grabbed a new story idea from Jurassic Park III writer Peter Buchman, and Paramount grabbed the new pitch from Brian Miller, who wrote the low-budget 'found footage' sci-fi thriller Apollo 18. What little info we have on each is after the jump.
Fox grabbed the pitch by Peter Buchman, of which THR says "there could be a sci-fi element." John Moore, who directed Max Payne, The Omen remake and Behind Enemy Lines, is attached to direct. (He's also been attached to Final Orbit, Ice Road Truckers based on the History Channel reality TV series, and Kidnap, but all are either still in development or dead.) We don't know the scale of this film, but given that the current trend seems to be low to mid-budgeted affairs, I wouldn't expect a massive epic.
Meanwhile, the Brian Miller story picked up by Paramount is "a big idea with a budget under $30m," per Deadline. That definitely fits into the low to mid-budget paradigm, and the speed with which this was picked up suggests that Paramount is pretty happy with Apollo 18, which went into production very fast after producer Timur Bekmabetov sparked to Brian Miller's script.