J.K. Simmons Will Narrate Jason Reitman And Diablo Cody's 'Young Adult'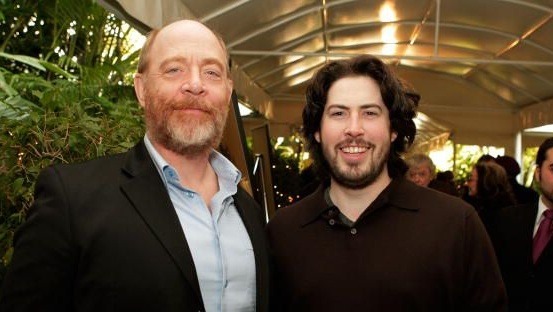 Could character actor J.K. Simmons be the secret to director Jason Reitman's impressive success? Probably not — I'm guessing the real secret is something like "hard work" or "talent" — but Simmons has appeared in all of Reitman's works to date, leading Simmons to jokingly refer to himself as Reitman's "good luck charm." Simmons recently revealed that there would be a part for him in Reitman's next film as well, the Diablo Cody-penned Young Adult. Read more details after the jump.
Not unlike 'True Grit' with the Coen Brothers, you will not see me in 'Young Adult,' but you will hear me. They asked me to do the voice-over when they were in post-production and then Jason asked me to do the voice-over in 'Young Adult,' because at this point, I'm his good luck charm. I've been in every feature he's directed.
For those keeping count at home, Simmons' previous Reitman-directed roles include Aaron Eckhart's boss in Reitman's directorial debut Thank You for Smoking; the title character's father in Juno; a high school teacher in Jennifer's Body (which Reitman produced); and a fired employee in Up in the Air. The partnership between them seems to be working out wonderfully so far, and I'm happy to see them continue their professional relationship with Young Adult.
Young Adult also represents a reunion for Reitman and Cody, who previously collaborated on Juno and Jennifer's Body. The new film stars Charlize Theron as a divorced writer who returns to her hometown, where she stalks an ex-boyfriend (Patrick Wilson) who's since become a married father. Patton Oswalt will appear in a supporting role as a crippled acquaintance who had a crush on Theron's character in high school, and Twilight actress Elizabeth Reaser will play the part of Wilson's wife.
Despite the Juno connection, Young Adult sounds like an intriguing departure from Cody's earlier, lighter work. Cody has said that although the film "has elements of humor," it's "pretty serious and fucked up," and described the central character as a female antihero. A script review by ThePlaylist praised Young Adult as Cody's "most mature effort to date," and compared the lead to the narcissistic, messed-up (usually male) characters of Noah Baumbach. Sounds good to me. Watch this space for more updates as the project develops.