Page 2: Star Trek, Alien, The Little Mermaid, Sucker Punch, Looney Tunes, Doctor Who, Hunter S. Thompson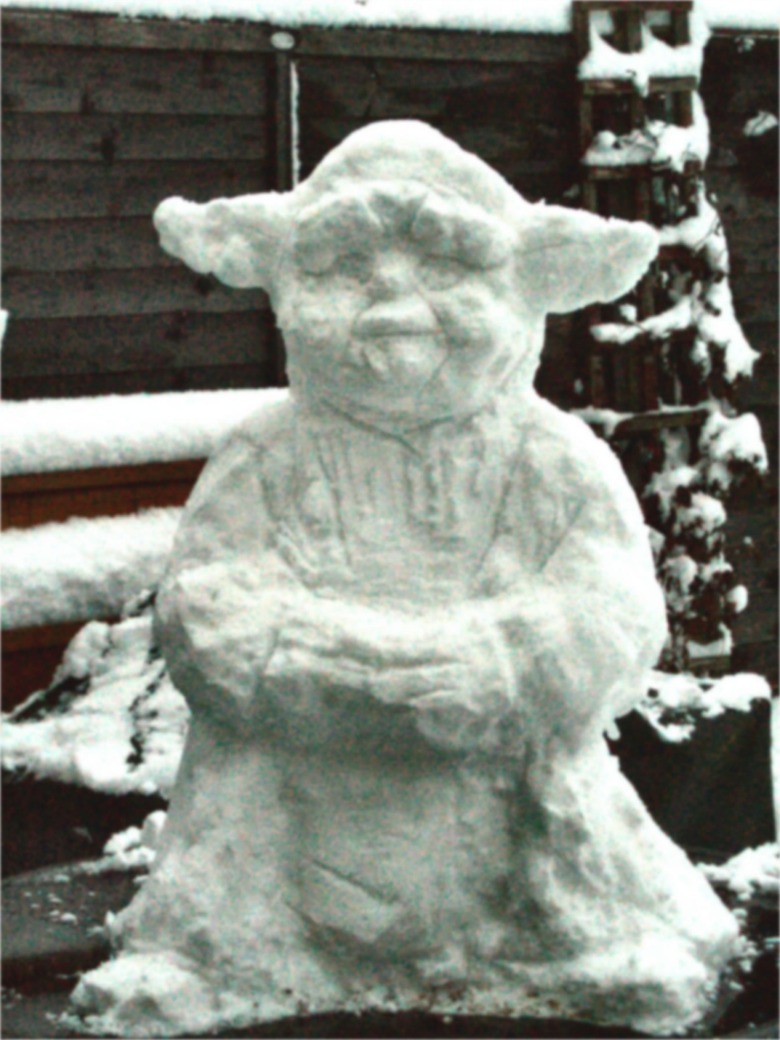 We may receive a commission on purchases made from links.
What is Page 2? Page 2 is a compilation of stories and news tidbits, which for whatever reason, didn't make the front page of /Film. After the jump we've included 36 different items, fun images, videos, casting tidbits, articles of interest and more. It's like a mystery grab bag of movie web related goodness. If you have any interesting items that we might've missed that you think should go in /Film's Page 2 – email us!
Header image: JimHeroo created this Yoda snow statue.
TNT announced its lineup for next summer: Franklin & Bash will premiere on Wednesday, June 1, at 9 p.m. (ET/PT) and the Steven Spielberg-produced series Falling Skies will have a Two-hour series premiere on Sunday, June 19, at 9 p.m. (ET/PT); regular timeslot Sundays at 10 p.m. (ET/PT).
Watch video footage of the animatronic Ursula which is being installed inside The Little Mermaid ~ Ariel's Undersea Adventure attraction opening June 3rd at Disney California Adventure park.Movieline lists the 10 SXSW Films With the Most to Prove.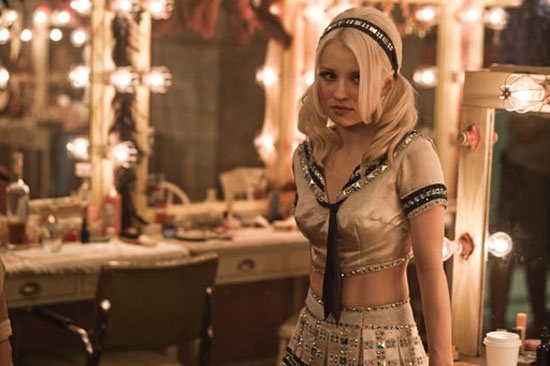 CineMarcado has three photos of Emily Browning in Zack Snyder's Sucker Punch.
Crispy Nuggets lists 12 Things You Didn't Know About James Bond.Damon Lindelof wants you to watch this awkward Star Trek spoof "What's in Spock's Scanner".Top10Films lists the 10 Worst Charlie Sheen Films.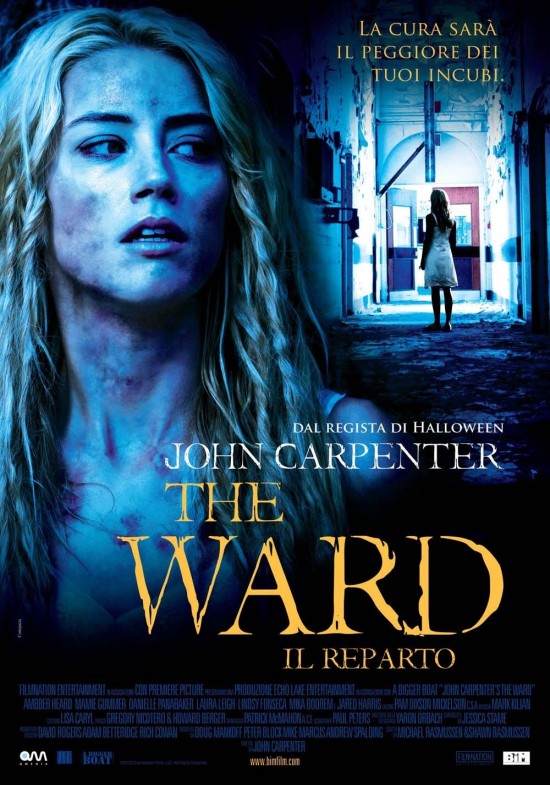 Check out this Italian poster for John Carpenter's The Ward.
ListVerse lists the top 10 remakes that don't suck.
Due to the amount of graphics and images included in Page 2, we have to split this post over a BUNCH pages. Click the link above to continue the second page of Page 2.
FirstShowing has an interview with Battle: Los Angeles director Jonathan Liebesman.Unreality lists the Ten Most Perfectly Cast Superhero Roles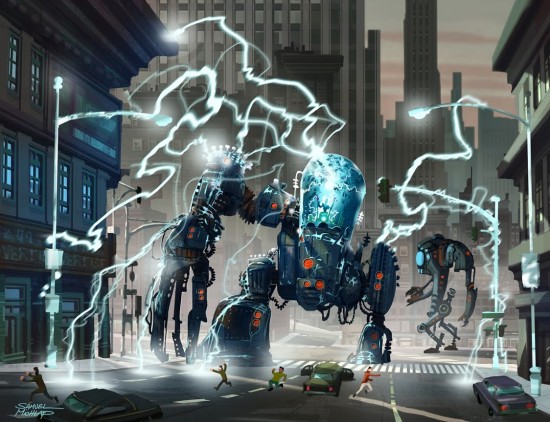 Check out this concept art from Megamind.Movieline lists 7 Actors Who Should Play Villains in the Next James Bond Film.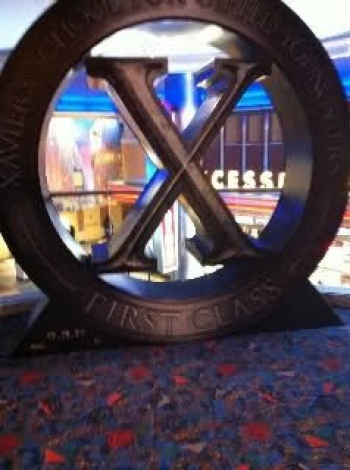 This giant X-Men: First Class cardboard standee was spotted in a movie theater.
The US will begin getting episodes of Doctor Who the same day as in the U.K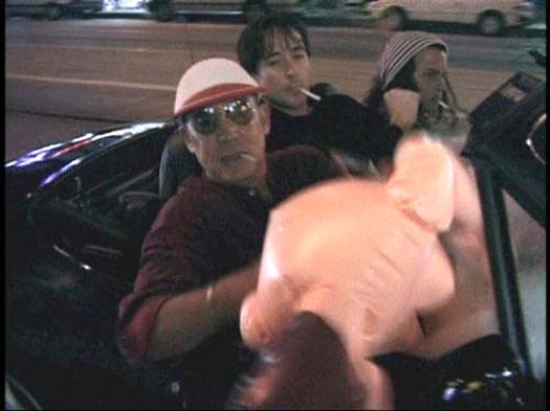 FilmDrunk posted this awesome vintage photo of Hunter S. Thompson, John Cusack, and Johnny Depp riding around in a convertible with a blow-up doll.Mashable explains how you can get a refund for the $4.99 Oscar All Access online service.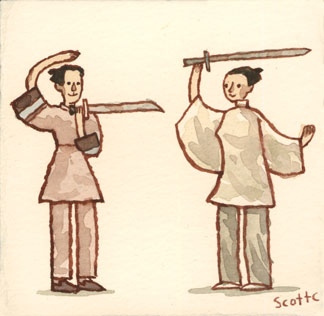 The latest edition of Scott C's "The Great Showdowns" series is a Crouching Tiger Hidden Dragon tribute.
TV Squad lists Sci-Fi TV's Most Memorable Female Characters.
Due to the amount of graphics and images included in Page 2, we have to split this post over a BUNCH pages. Click the link above to continue the third page of Page 2.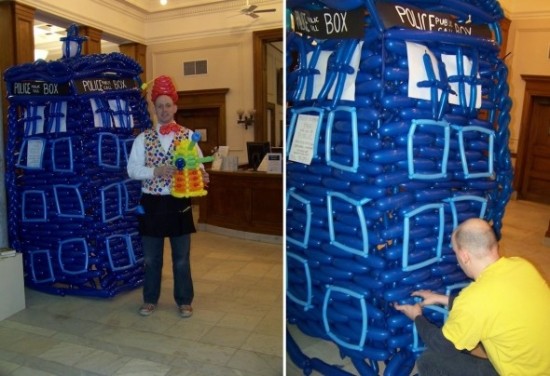 Chris "Flip" Florey created this TARDIS constructed out of 250 balloons, some construction paper, tape and paint.
IGN lists Batman's worst decisions.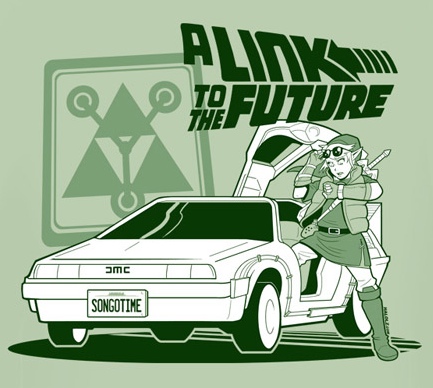 Caldwell Tanner created a Back to the Future/Legend of Zelda mash-up t-shirt called "A Link to the Future"
ScriptShadow reviews the screenplay for Megan Martin's adaptation of Can You Keep a Secret?: "Unfortunately it will have to stand as a solid recommendation, a smart if predictable entry into the romantic comedy genre that WILL NOT be converting any non-rom-com fans, but should be plenty satisfying for the Notting Hill and Pretty Woman fan clubs. Just goes to show. Work on your characters first. Figure out what makes them tick. You do that and the rest of the story will come."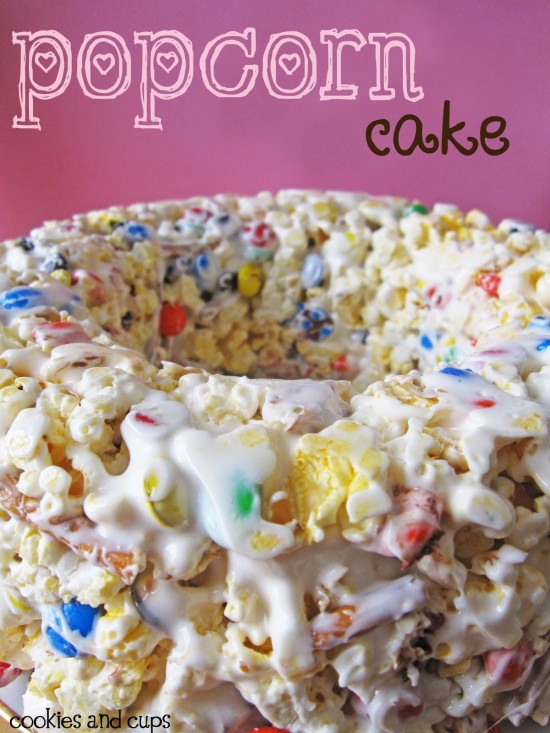 While this isn't neccessarily movie related, what says movies than popcorn? Cookies and Cups shows how to make a Popcorn Cake.
Joss Whedon has officially killed fans hopes to revive Firefly: "According to Joss's sister-in-law, no one from the Whedon clan endorses the idea of a fan-funded organization trying to help. So, that's a wrap. We'll keep the site open as a memory for a bit and if any Whedons need to reach us, hit the button."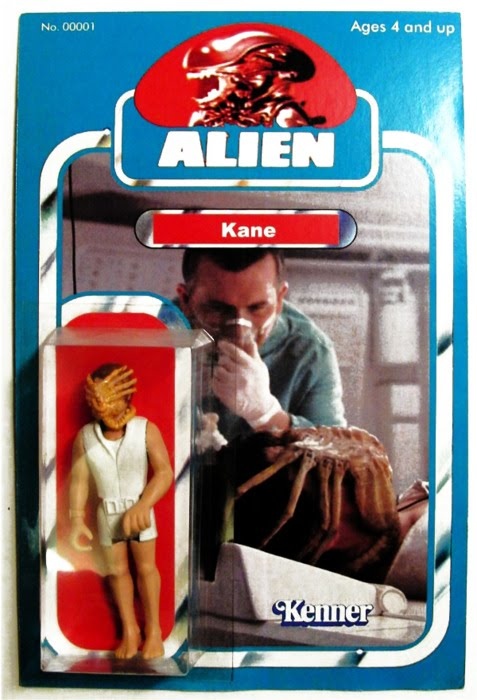 Check out this custom made Facehugger Kane Alien action figure.Movieline lists 5 Directors Who Should Replace Sylvester Stallone on The Expendables 2.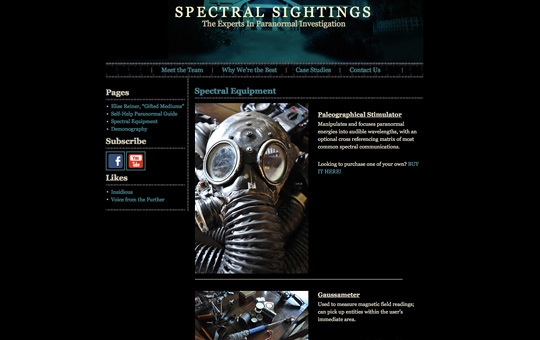 FirstShowing explains the viral website for James Wan's Insidious called Spectral Sightings.Cracked lists 6 Insane Versions of Famous Cartoons They Almost Made
Due to the amount of graphics and images included in Page 2, we have to split this post over a BUNCH pages. Click the link above to continue the fourth and final page of Page 2.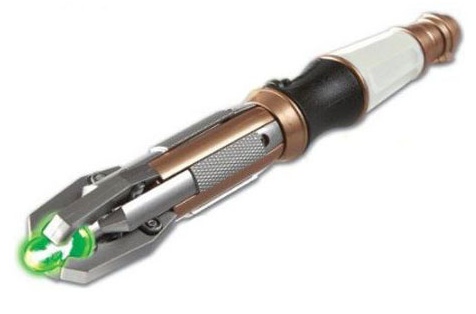 Amazon is selling the 11th Doctor Who Sonic Screwdriver Prop Replica.Jason Priestley has been cast in a four-episode stint on Syfy's Haven.
Watch four clips from The Looney Tunes Show, which will premiere in May 2011 on Cartoon Network and on Boomerang.
The Foo Fighters documentary Foo Fighters: Back and Fourth will play in 80 theaters on April 5th followed by a broadcast of a live set from the band.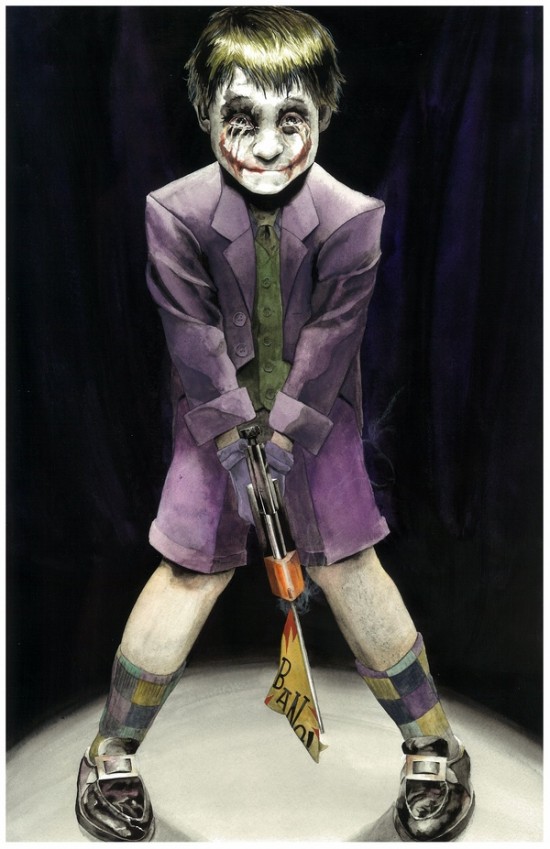 PaulArt created this The Dark Knight-inspired child portrait.Sarah Connor Chronicles star Thomas Dekker will star in the Kevin Williamson-produced CW drama pilot Secret Circle.