Page 2: There Will Be Blood, Star Wars, Apollo 18, Batman, Battle: Los Angeles, Harry Potter, Futurama, Scream 4, George Lucas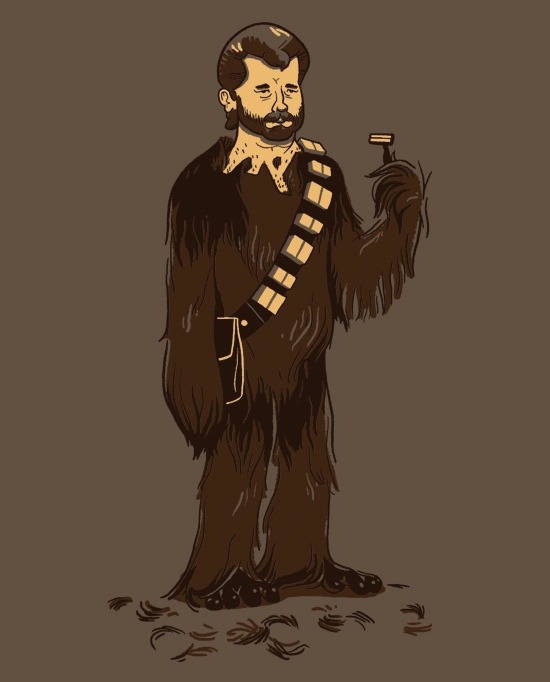 What is Page 2? Page 2 is a compilation of stories and news tidbits, which for whatever reason, didn't make the front page of /Film. After the jump we've included 36 different items, fun images, videos, casting tidbits, articles of interest and more. It's like a mystery grab bag of movie web related goodness. If you have any interesting items that we might've missed that you think should go in /Film's Page 2 – email us!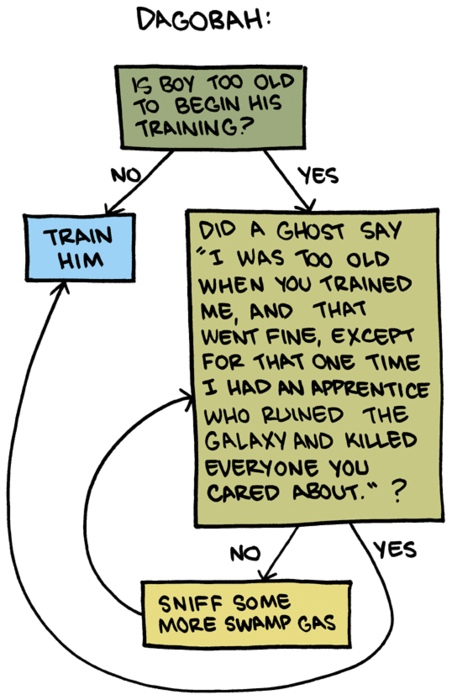 I Love Charts explains Empire Strikes Back.TheShiznit lists 7 questions for the Arrested Development movieHelena Bonham Carter discusses Dark Shadows with MTV.Obsessed With Film lists the Top 10 Road Movies.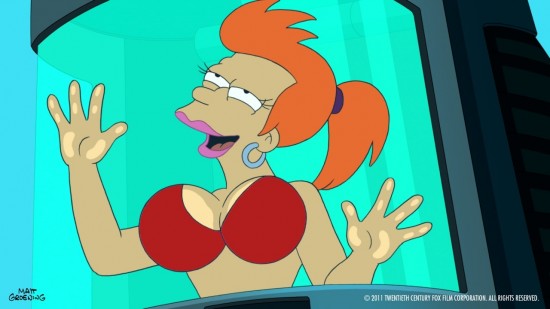 Futurama has passed 10 million fans on Facebook and new images from the upcoming season has been released.Nico Tortorella talks to Movieline about the rumored problems on Scream 4: "I mean... right when we sat down for the first table read, everyone knew there were issues going on with the script, everyone knew what was going on with Courteney and David, and it was there. But we're such a light group of people, all of us involved with this movie, and cast-wise we jumped into this and wanted to have a party and have a good time doing this. And I feel like that kind of overshadowed what was going on underneath, especially with relationships that were going on, and even the script. It was all good. We were here to learn and have a good time and go along with the process. We had heard stories from the first three movies that were all the same, if not worse, than what was going on with this fourth movie. The original three had been through a lot more than we went through on this fourth movie. They just grandfathered us into it. They were like big brother and sister, like, "Listen, guys, this is all good." That being said over and over again was like, all right, cool. Let's keep going."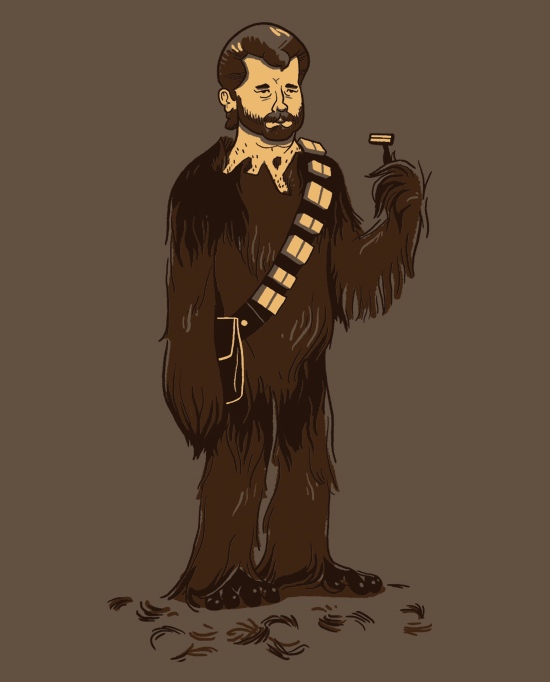 SplitReason is selling a "George's Secret" t-shirt, a design created by Glen Brogan featuring George Lucas as Chewbacca.Short List lists Hollywood's Worst Shots – Movie gunmen that needed better aim.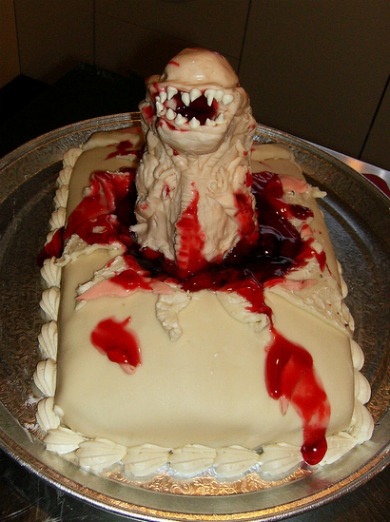 GreatWhiteSnark has posted a photo of an awesome Alien-inspired cake.SuperBooyah lists the 25 Most Cleavagey Women In TV History
Due to the amount of graphics and images included in Page 2, we have to split this post over a BUNCH pages. Click the link above to continue the second page of Page 2.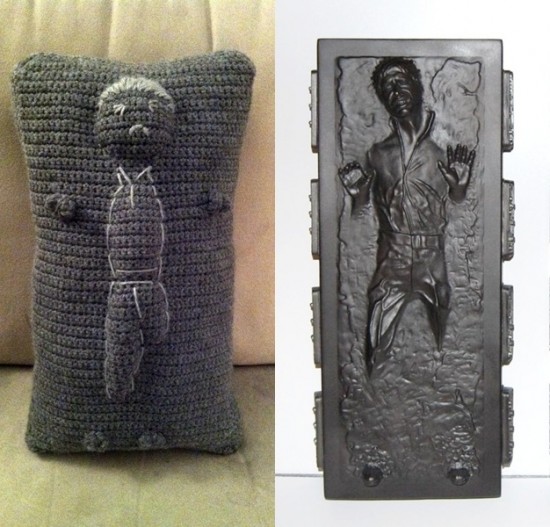 You know you've always wanted a Han Solo in Carbonite pillow, right? [GWS]
Screen Junkies lists 5 Classic Films That Feature Libya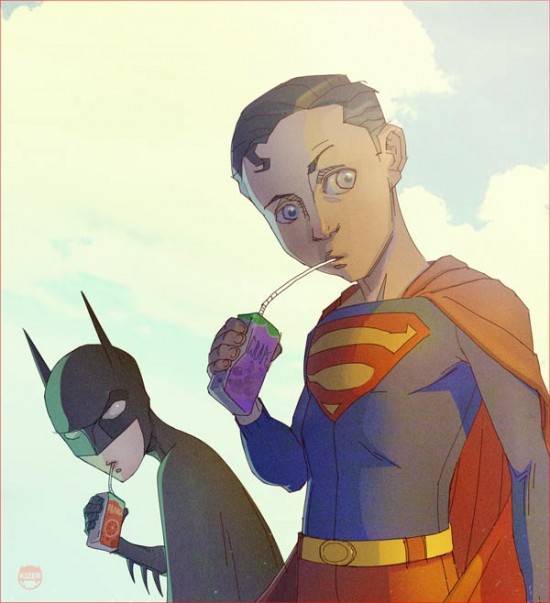 DeviantArt user Kizer180 created this Batman/Superman image titled "A Little Juice B4 Justice"
Christopher Nolan on the completed Batman trilogy: "We're very much excited about really finishing a trilogy and giving a conclusion to our story. And that's what we're doing." ... "Once you see the film in 2012 you will completely understand why they were the perfect choice for these characters," he said.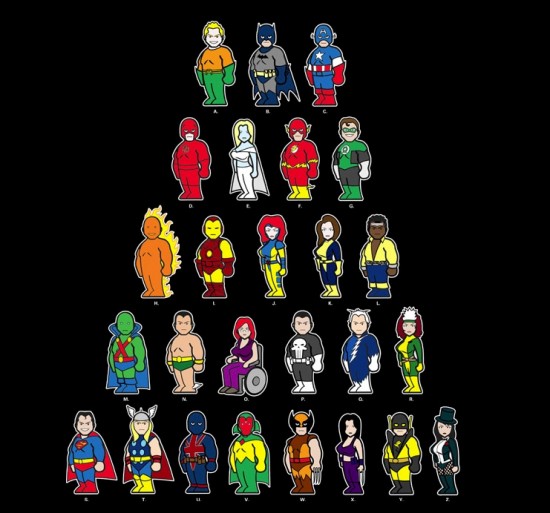 T-Shirt Laundry is selling a A-Z Superheroes t-shirt.Film Stage lists 10 Films To See In March.
The Old Spice Guy actually appears in Tyler Perry's new movie Madea's Big Happy Family.
Pajiba lists 8 Celebrities You'd Have to Be a Serious Douchebag to Dislike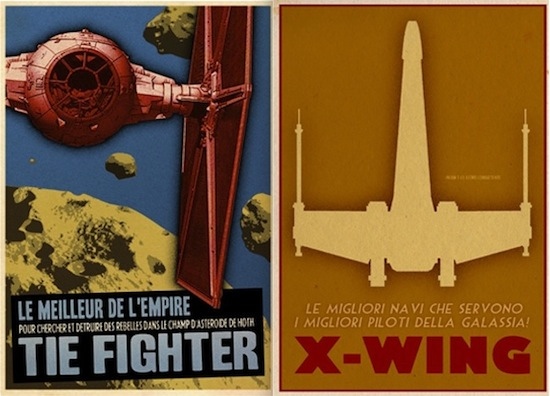 Blastr lists 5 art-deco Star Wars illos have us feeling the need for speedObsessed With Film lists 50 Reasons Why Stanley Kubrick Is The Greatest Director Of All Time.
Due to the amount of graphics and images included in Page 2, we have to split this post over a BUNCH pages. Click the link above to continue the third page of Page 2.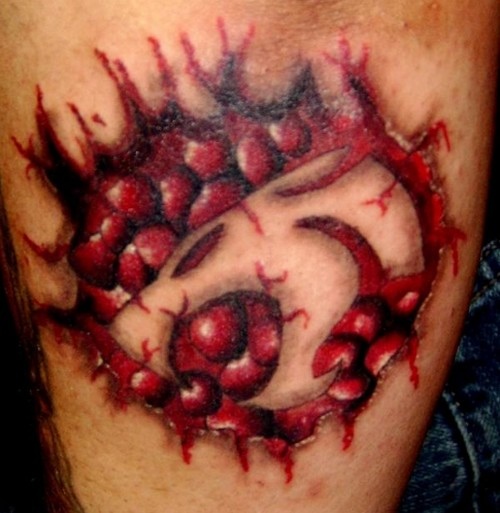 Waylou has listed 25 Thoroughly Terrific Thundercats Gadgets, Designs and Toys.
Bob Weinstein tries to claim that Apollo 18 isn't a movie, but real found footage: "People intrinsically know there are secrets being held from us," Weinstein told Entertainment Weekly. "Look at WikiLeaks: There are secrets that are really true to the world. It's not bogus. We didn't shoot anything. We found it. Found, baby!" Yeah right....
Hogwarts School made out of 600,000 matchsticks. [gws]
CC2K lists 40 Things That Happened To The Movies of The 2000sBloody Disgusting has premiered the trailer for Eric England's indie slasher Madison County.TruTv lists the 24 greatest conspiracy films.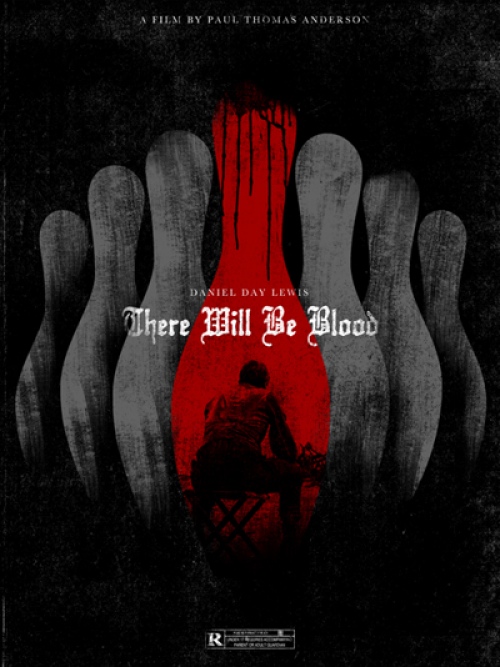 /Film reader Matt Wrightson created this poster for There Will Be Blood.
Blastr lists 10 terrifically terrifying examples of zombie movie and TV makeup
The Daily has posted the final part of a series ofs behind the scenes videos taking a look at Industrial Light and Magic. The latest video focuses on Will Files, sound designer/re-recording mixer at Skywalker Sound as he mixes horror film "Let Me In" and provides insight into his 2008 project "Cloverfield."
LoquaciousMuse lists signs you're becoming a movie blogger.
Due to the amount of graphics and images included in Page 2, we have to split this post over a BUNCH pages. Click the link above to continue the fourth page of Page 2.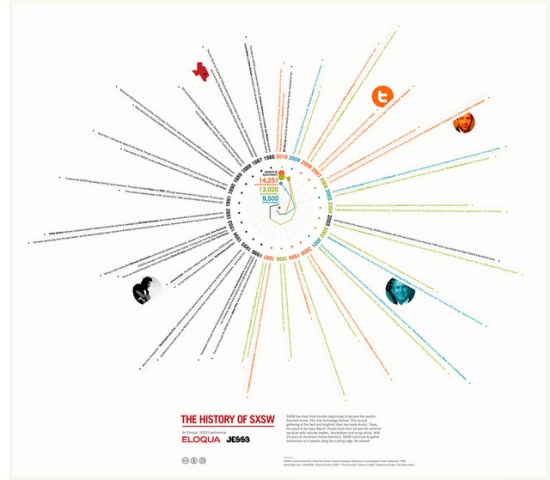 Jess3Agency has created an infographic charting the history of SXSW.
The MPAA has released new movie ratings: Scream 4 has been Rated R For strong bloody violence, language and some teen drinking. Sucker Punch has been Rated PG-13 For thematic material involving sexuality, violence and combat sequences, and for language.
Watch a trailer for Konami's Battle: Los Angeles video game.
Megamind is the first animated film to top all three home video charts.
[No photo]
Perez Hilton has posted a few new images from Scream 4.Entertainment Weekly recounts five awesome events in Alamo Drafthouse history.