Daft Punk's 'Tron: Legacy' Soundtrack To Be Remixed; Album Art And Track List Revealed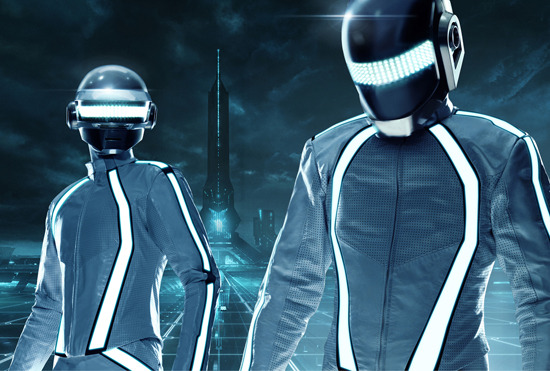 Whether or not you loved or loathed Tron: Legacy, the one thing almost everyone agreed on is that Daft Punk's electronic soundtrack was incredible. In my review of the film I called it "the fuel that fires all of Tron: Legacy" and that's an almost an understatement. Disney knows that too because, as the film gears up for its second life on DVD and Blu-ray, they're also planning to revive the soundtrack. On April 5, they'll release Tron: Legacy R3CONFIGUR3D, an album featuring remixes of Daft Punk's score by such respected and revered artists as M83, Paul Oakenfold, The Crystal Method, Sander Kleinenberg, Moby and more. Check out the album cover, full track listing and more after the jump.
Thanks to Pitchfork (with a heads up from The Playlist) for all this info.
Here's the album cover: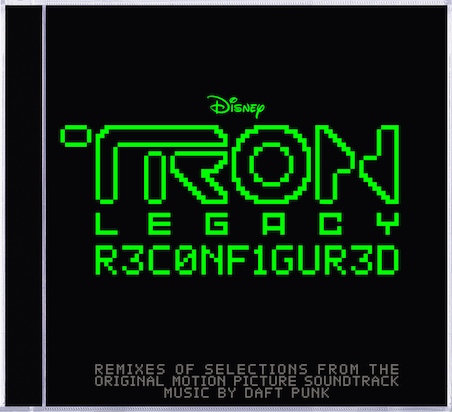 And here's the track listing.
01 – The Glitch Mob: "Derezzed"
02 – M83 vs. Big Black Delta: "Fall"
03 – The Crystal Method: "The Grid/Game Has Changed"
04 – Teddybears: "Adagio for Tron"
05 – Ki:Theory: "The Son of Flynn"
06 – Paul Oakenfold: "C.L.U."
07 – Moby: "The Son of Flynn"
08 – Boys Noize: "End of Line (Boys Noize Remix)"
09 – Kaskade: "Rinzler"
10 – Com Truise: "Enron Part II"
11 – Photek: "End of Line"
12 – The Japanese Popstars: "Arena"
13 – Avicii: "Derezzed"
14 – Pretty Lights: "Solar Sailor"
15 – Sander Kleinenberg: "Tron Legacy (End Titles)"
The official Tron Soundtrack page has yet to reveal the above info, but I'm sure it will soon. They do, however, have some pretty nifty Tron: Legacy packages which allow you to purchase the remix soundtrack, the DVD/Blu-ray and get all kinds of cool extras and stuff. Head over there to check those out, but don't be afraid to break the bank.
While I personally think Daft Punk's score is damn near perfect, in the world of electronic or dance music, everyone is always sampling, remixing and more so it's pretty smart to just do an official version of it. Better the authors reap the rewards than someone who is pirating the material. Do you think you're going to pick this remix album up?