Malin Akerman Cast Opposite Nicolas Cage In 'Medallion'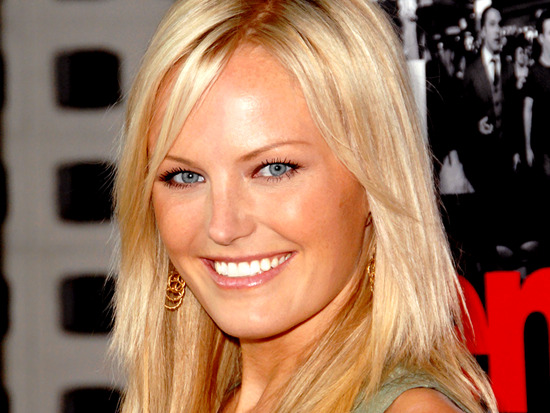 Nicolas Cage has found a real partner in crime at Nu Image / Millennium films (or maybe it is the other way around) and the next film from the actor and mini-studio is the Taken-style action thriller Medallion, to be directed by Con Air helmer Simon West.
While the folks at the studio seem to want Amber Heard to be a part of their regular cult cast, too, it looks like Red Sonja, also with Simon West directing, might be the company's next chance to put her to work. Nic Cage's Medallion co-star will be Malin Akerman instead.
The medallion of the title is one designating the licensed status of a NYC taxi, as David Guggenheim's script follows " a father — a former master thief — who has only a few hours to find his daughter when she is kidnapped and locked in the trunk of a New York cab." Malin Akerman won't be his daughter (whew), but a former flame and ex-bank robber who lends a helping hand to the rescue attempt.
The film is shooting at least partially in New Orleans (as do most of Millennium's movies) but hopefully the city won't be doubling for NYC. Actually, scratch that, because a movie with New Orleans doubling for NYC would be far more funny than even Rumble in the Bronx, where Vancouver stood in for the big apple. [THR]