Mark Wahlberg Talks Up Potential Sequel To 'The Fighter'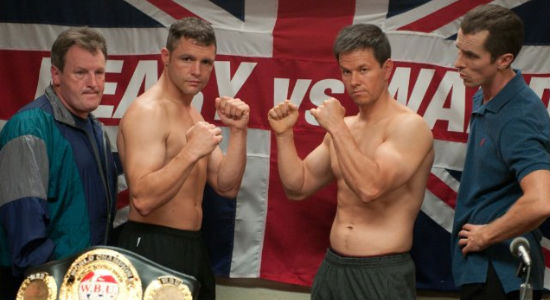 After a decade of development, The Fighter emerged into theaters last year as a powerful piece of entertainment. Now with financial success and two Oscars for Christian Bale and Melissa Leo, star and motivating force Mark Wahlberg is talking about continuing the on-screen story of boxer Mickey Ward.
This comes from a red carpet encounter the actor had with Extra, where he said,
Now we're gonna talk about doing No. 2. We're gonna do the Ward /Gatti trilogy and make it real.
He's talking about the three fights between Mickey Ward and Arturo Gatti that are held up as boxing classics. They're brutal boxing classics, as both fighters took massive beatings, and Gatti even broke his hand during a fight, but carried on using only his remaining good hand and (spoiler!) won.
Their first two fights were in 2002, and each fighter took one decision victory. A third and final bout took place in the summer of 2003, which is where Gatti broke his hand. The fighter passed away in July 2009 under circumstances that remain unresolved: at different times his death has been considered a suicide and a homicide, the latter perhaps at the hand of his wife.
The obvious questions that come to mind are whether director David O. Russell, Christian Bale and Melissa Leo would be keen to return. If another film could be made with the same energy, wit and emotion of the existing movie I'd be all for it, and the Gatti/Ward trilogy would make a hell of a film story.