Lorenzo Di Bonaventura Hires Writers For Korea-Set Action Thriller 'DMZ'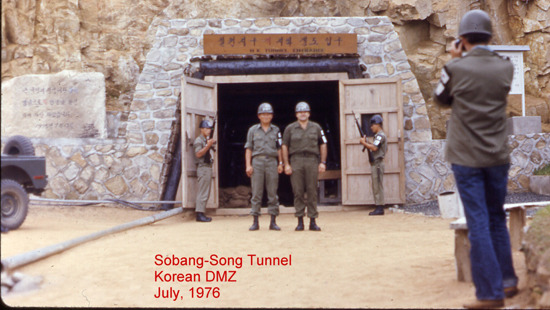 Producer Lorenzo di Bonaventura has hired Jeremy Passmore (Red Dawn) and Andre Fabrizio to write the script for an action thriller called DMZ, which is set in the tense zone between North and South Korea. The film will be a sort of political action movie, but it also has another component, as a task force sent into the zone discovers something other than the influence of a crazed father-son dictator team waiting within.
The story follows, per Variety, " a U.S. satellite that crashes in the Korean Demilitarized Zone and an unlikely international group of soldiers who unite to enter the DMZ and retrieve the satellite despite the imminent threat of hostile North Korean soldiers. The disparate heroes soon learn that there is something much more deadly in the DMZ than enemy soldiers."
I'm of two minds about this. On the one hand, there might be a fun, pulpy story here. On the other, the actual situation in North Korea over the past few  decades (particularly during the mid '90s) is so insane and very nearly unbelievable that turning a story set in that zone into some sci-fi or horror thriller feels... weird. Whatever the writers come up with to stare down the soldiers in that zone, I guarantee can't be as wild as the actual living conditions in North Korea during the famine that occurred in the mid '90s.
We'll wait and see what happens, though. The results could be better than I'm imagining. And if you want a great movie that involves the DMZ between North and South Korea, just rent a copy of Joint Security Area, the film that announced director Park Chan-wook as a great talent.