Listen To 'Selene,' A 'Moon'-Inspired Hip Hip EP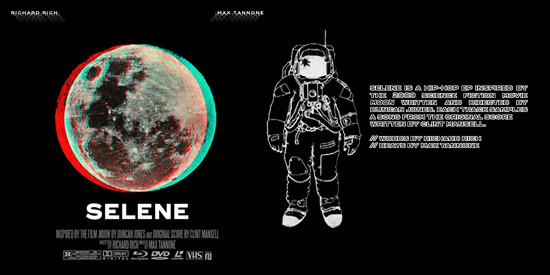 Hip hop has appropriated a lot of stuff from movies over the years: score samples, sound effects, dialogue. It's all fodder. (RZA and The Wu Tang Clan are the most obvious examples, thanks to RZA's heavy reliance on martial arts films.)
Now Richard Rich and Max Tannone have created Selene, an EP that is heavily derived from Duncan Jones' film Moon and the wonderful score to the film by Clint Mansell. Check it out after the break.
io9 first alerted me to Selene yesterday, and I didn't post it quickly because I needed a minute to listen and really give it a chance. As others have said, there's a touch of Kool Kieth and a lot of Aesop Rock influence here, but I'm ok with that — Kool Kieth is just about unimpeachable and I've always been good with Aesop Rock's beard-hop tendencies. There are moments in Selene where the flow gets just a bit awkward, but some of it really clicks, and the Moon-inspired lyrics gel into something that gets across the film's ideas of isolation in a new way. There are a couple of solid hooks here, too, like the chorus of the second track, 'Back in the Dark.'
Plus, it's hard not to score at least a few points thanks to the smart use of Clint Mansell's score, which is one of the best sci-fi scores of the past few years. I'm enjoying hearing it cut and twisted into new shapes for these tracks. Max Tannone said of the tracks,
I saw this movie, loved it, and thought the original soundtrack written by Clint Mansell was great as well. Each track samples a song from the film's score. To complete Selene, I teamed up with Brooklyn rap artist Richard Rich to provide the lyrics. His raps include themes like isolation, separation, self-realization, and cloning.
You can download the full EP here, but the first track is embedded below, so you can get a taste of what it's all about.