Giovanni Ribisi Joins Mark Wahlberg In Seth MacFarlane's 'Ted'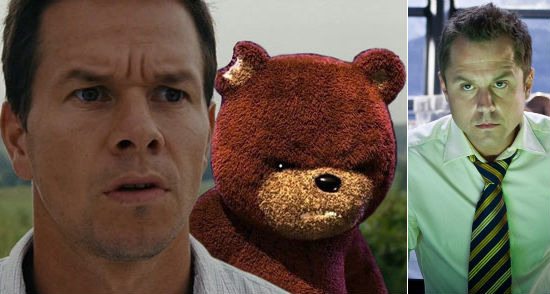 Giovanni Ribisi is rarely the headline star of a film, but his presence tends to make any film better. Whether it's with a supporting role in the biggest movie of all-time, Avatar, playing a wacky sibling on Friends or lending his skills to Saving Private Ryan, Lost in Translation or Boiler Room, Ribisi's intensity raises the bar for everyone around him. Family Guy creator Seth MacFarlane seems to agree. He's just cast Ribisi in Ted, MacFarlane's first feature film which stars Mark Wahlberg as a man whose childhood teddy bear comes to life. Mila Kunis was rumored to be in talks and that's now been confirmed as well. Read more about the project and Ribisi's role after the jump.Variety first broke the news of Ribisi joining MacFarlane's cast. He'll be playing a character named Donny, a man obsessed with the the cursing, crass, living teddy bear. There's no word on who Kunis would play, but one can assume it would be Wahlberg's love interest.
The bear itself, Ted, will be voiced and even portrayed by MacFarlane in full motion capture, according to Wahlberg who spilled the beans to MTV a few months ago:
I don't know how much [Seth] wants me to tell but it's about this kid who gets a bear for Christmas. And, you know, it's the '70s — it's one of those Teddy Ruxpin-ish teddy bears where you squeeze it and it says, 'I love you!' The kid wishes and dreams that the bear would come alive — and a Christmas wish must be granted — and it does [come alive].
Seth MacFarlane's voicing the bear — the bear is gonna look like a little teddy bear, but it's motion-capture. It's like 'Avatar.' It's never been done before. It's insane — I mean, what the bear does.... The bear becomes famous, and that's my ticket to getting things and living a life of privilege.
This film should begin shooting fairly soon, most likely aimed at a 2012 release. Are you fans of Ribisi and do you think he'll be convincing as an obsessed fan of Ted?