Page 2: Back To The Future, Aziz Ansari, Shaun Of The Dead, Rugrats, George Lucas, Batman, John Landis, Planet Of The Apes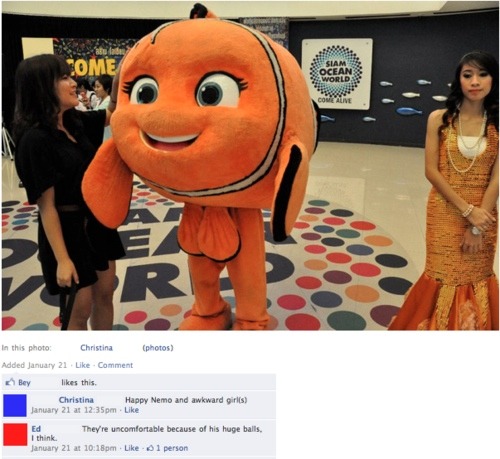 The Daily What brings us a creepy cosplay photo of the day, featuring Nemo from Finding Nemo (and what is that near his legs?)
What is Page 2? Page 2 is a compilation of stories and news tidbits, which for whatever reason, didn't make the front page of /Film. After the jump we've included 40 different items, fun images, videos, casting tidbits, articles of interest and more. It's like a mystery grab bag of movie web related goodness. If you have any interesting items that we might've missed that you think should go in /Film's Page 2 – email us!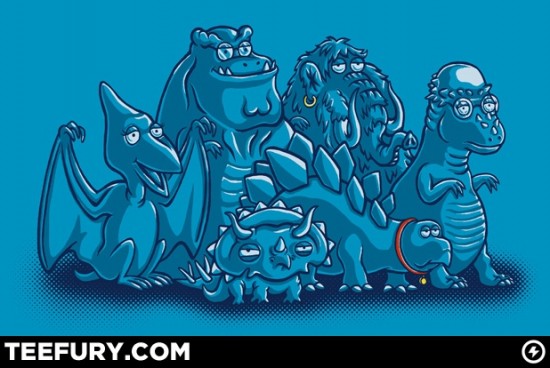 Today's t-shirt of the day on TeeFury is a prehistoric look at The Family Guy. Available today only, and for only $10 plus shipping.
The Avengers and other big name movies pull out of Michigan after GOP threatens to remove filming incentives. [DFP]
Someone recreated The Dead Island trailer using footage from Edgar Wright's Shaun of the Dead. [wrighthere]
The Hollywood Reporter explains why Superman director Zack Snyder and wife/producing partner Deborah Johnson are a bundle deal. Duh, they're married!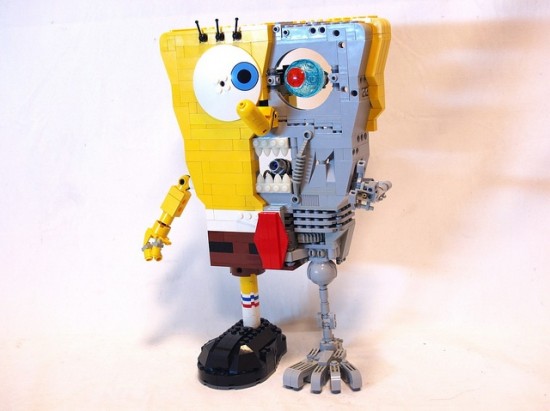 rack911 created a SpongeBob Terminator out of LEGO. [laughingsquid]
The Motion Picture Association of America is close to naming former Democratic senator Chris Dodd as its new chairman. [nyt]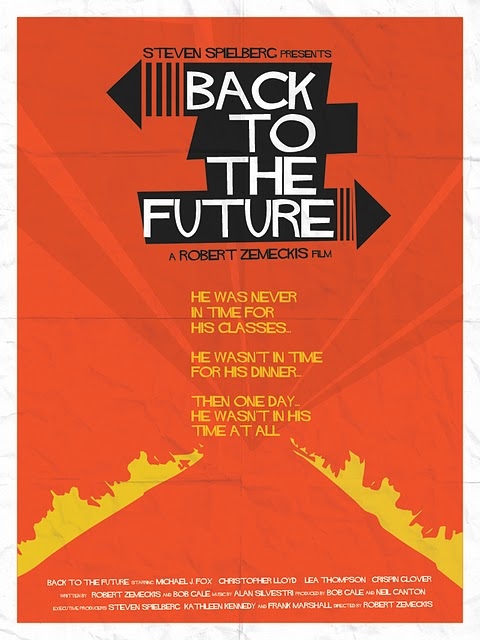 UK graphic designer Dave Will created this Saul Bass-inspired Back to the Future Poster. You can buy a copy here. [Meet In The Lobby]
French director Michel Gondry will head the Cannes short film jury. [thr]
Due to the amount of graphics and images included in Page 2, we have to split this post over a BUNCH pages. Click the link above to continue the second page of Page 2.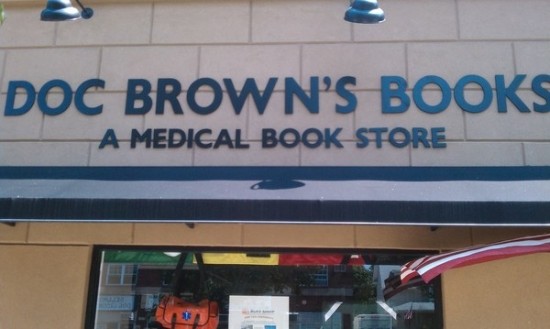 Who knew that Doc Brown has a book store in Wantagh, New York? [patch]
Geek Country lists 5 things to consider for the Superman reboot movie.
This is what George Lucas looked like, without a beard. [ryangallagher]
Film School Rejects celebrate Fight Club author Chuck Palahniuk's birthday by taking a look at 9 Palahbiuk books which should be movies.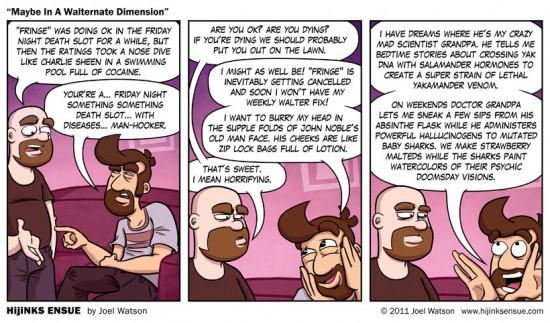 HijinksEnsue takes on Fringe's Friday night death slot. The Bicycle Film Festival is back for its eleventh year.
Here is more information thanks to Cool Hunting :
Started in 2001 by Brendt Barbur after a bus hit him while riding his bike in NYC, the event invites films across all genres and styles as long as it contains a bike-related theme. The program will travel to over 25 cities this year including New York, Paris, Liverpool and Milan.
/Film reader Nick C sent in this mash-up video which takes footage from a Rugrats episode that was a reference to The Fugitive mashed up with audio from... "The Fugitive".
Topless Robot lists 8 Movies That Inexplicably Got Cartoon Spin-offs with videos.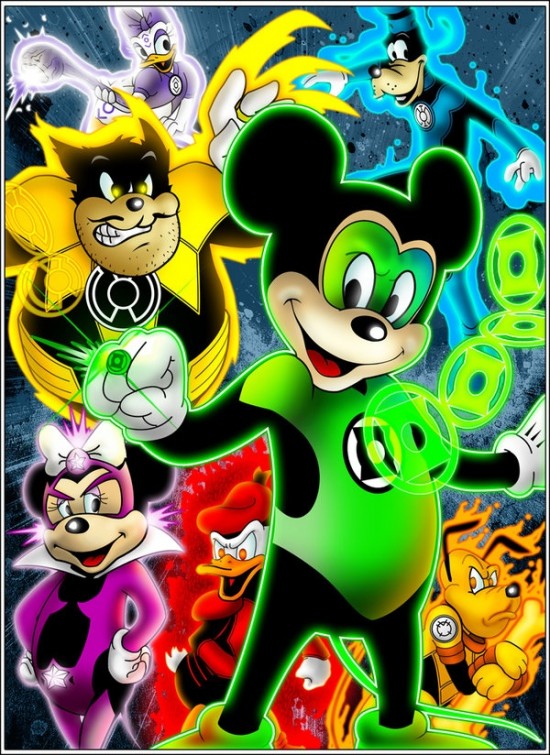 What if Disney bought DC Comics instead of Marvel? [bleedingcool]
ShortList lists movies worst movie miscasts.
Due to the amount of graphics and images included in Page 2, we have to split this post over a BUNCH pages. Click the link above to continue the third page of Page 2.
Animal Beatbox won the Tropfest Short Film Festival. Watch it above. [filmdrunk]
Pajiba lists The 10 Most Horrific Incidents of Off-Screen Movie Theater Violence.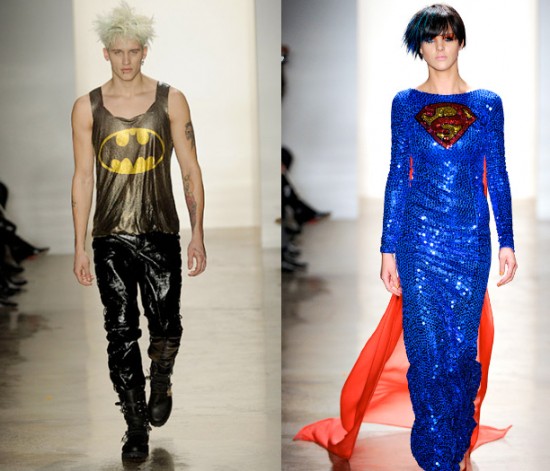 /Film reader Angela W sent in the above two photos: "Designer Jeremy Scott's Fall 2011 collection borrowed heavily from pop culture, and included these superhero-inspired looks (among others). The full collection can be seen here."
The Hollywood Reporter explains why King's Speech has Oscars History Working Against a Best Picture Win: "The taste-making organization has yet to list a film centering on a British ruler as a best picture winner."
Watch Aziz Ansari's Audition Reel From the Producers Guild Awards.
The Motion Picture Sound Editors recently announced their annual Golden Reel Awards, and Inception came out the big winner. [gatw]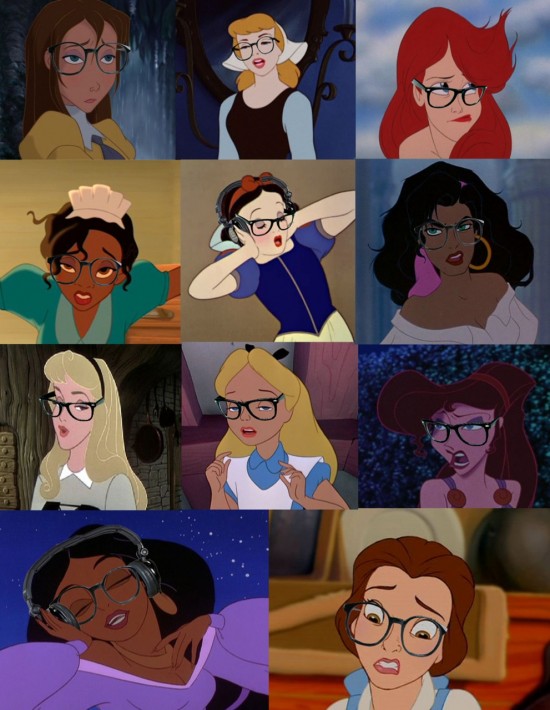 Disney princess hipsters. [reddit]
Detriot's Robocop statue will not feature a gun. Pete Hottelet, the founder of Omni Consumer Products, explains to io9: "Again, going back to the reasoning along the same lines as the Superman statue. Superman has deadly heat vision, and he uses it when necessary, but the concepts and ideals that he stands for are not irrevocably tied to the use of deadly force."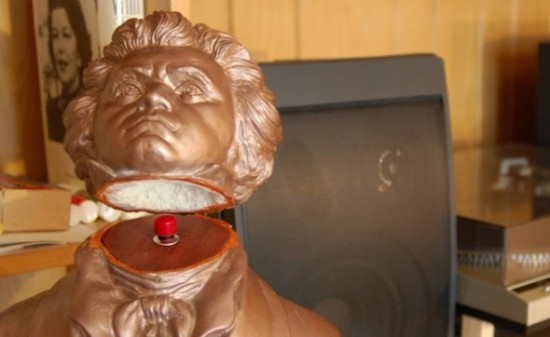 DIY: How To Make a Wireless Batman Bust Light Switch [The New Hobbyist]
South Park creators Trey Parker and Matt Stone's religious satire The Book of Mormon is scheduled to premiere on Broadway on March 24th 2011, but previews begin this Thursday. [perez]
Due to the amount of graphics and images included in Page 2, we have to split this post over a BUNCH pages. Click the link above to continue the second page of Page 2.
CopeandDalton have compiled a video showing the 2011 Oscar highlights in advance of the ceremony.
John Landis provides audio commentary for the movie trailer for Planet of the Apes, on the latest edition of Trailers From Hell.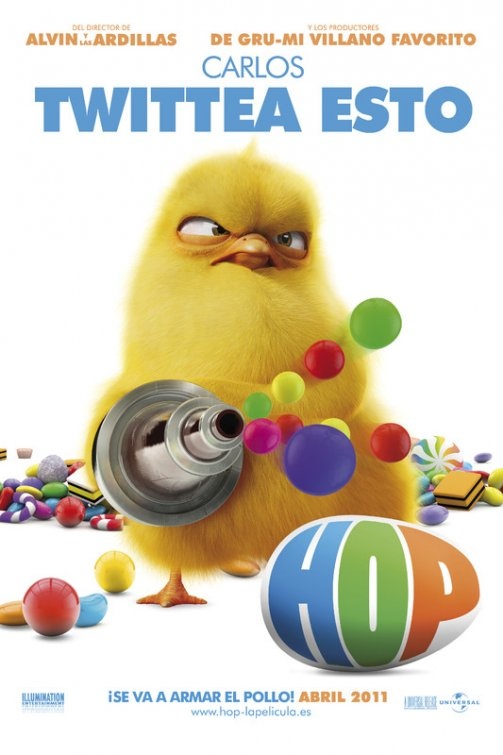 Universal Pictures has released a new Spanish poster for Hop. [impa]
Minnie Driver has been cast as one of the leads in CBS' Hail Mary. [EW]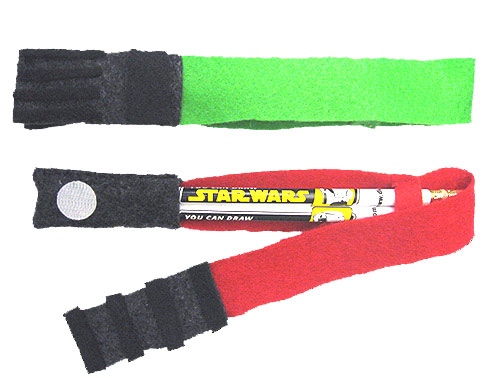 Star Wars guru Bonnie Burton shows you how to make Lightsaber Pencil Holders.
Michael Bay's website clarifies earlier reports that Michael is NOT directing a movie starring Taylor Lautner. It's a project Platinum Dunes might produce.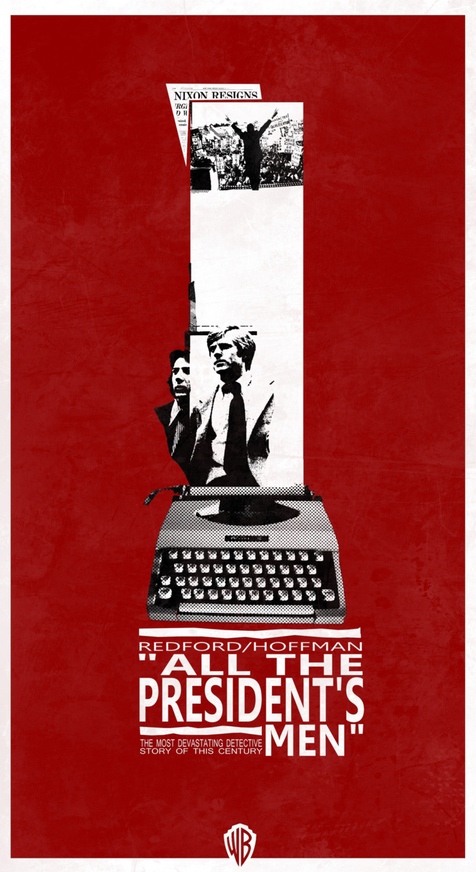 Adam Juresko created this movie poster for All The President's Men. [reelizer]
Wes Anderson's new film Moonrise Kingdom is gearing up — the production has begun posting casting notices for the film at the end of January in Rhode Island. [boston]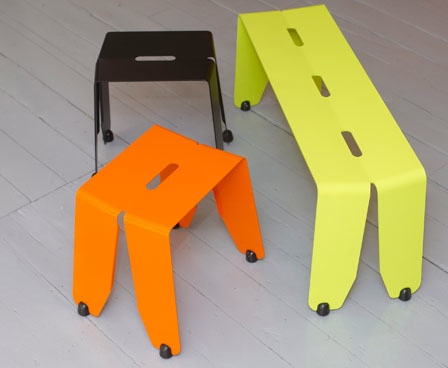 Interior design company Luxxbox shared on their Twitter account that the Prometheus production crew has showed interest in their Brainwash tables (pictured above). [alienprequelnews]
Battle: Los Angeles video game in development according to Australian ratings board. [gamerant]