Henry Cavill Auditioned For 'Superman' Wearing A Replica Of Christopher Reeve's Costume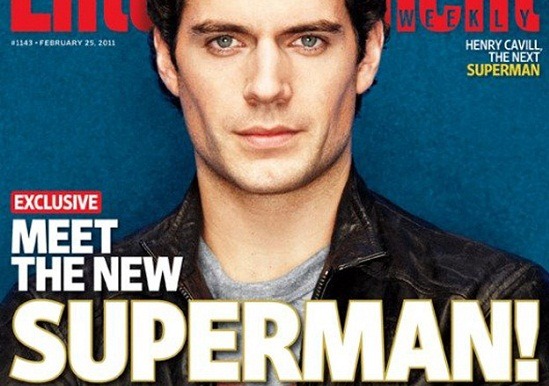 The first image of Henry Cavill wearing something, well, at least related to Superman, has surfaced on the cover of EW. It's not Henry Cavill as Superman, exactly, but it is him wearing one of those Superman logo t-shirts you can get at Target for fifteen bucks. Good enough for now. Along with the cover photo we've got some quotes with the actor talking about what he had to do to land the role.
Director Zack Snyder explains that he wanted to see possible Supermen in the old-school suit that classic film Superman Christopher Reeve wore years ago, so they put Henry Cavill in a replica:
If you can put on that suit and pull it off that's an awesome achievement... He walked out, and no one laughed. Other actors put that suit on, and it's a joke, even if they're great actors. Henry put it on, and he exuded this kind of crazy-calm confidence that just made me go 'Wow.' Okay: This was Superman.'
But Henry Cavill had just shot The Cold Light of Day, for which he had to lose some weight. A little modern super-suit molding and padding might have helped:
All I could think was: Oh, god. They're going to look at me and go 'He's not Superman. Not a chance.' The actor inside me was going: You're not ready! You're not ready!
There is likely more info in the issue, but that stuff isn't online yet.