Gerard Butler, Roger Deakins Return For 'How To Train Your Dragon' Sequel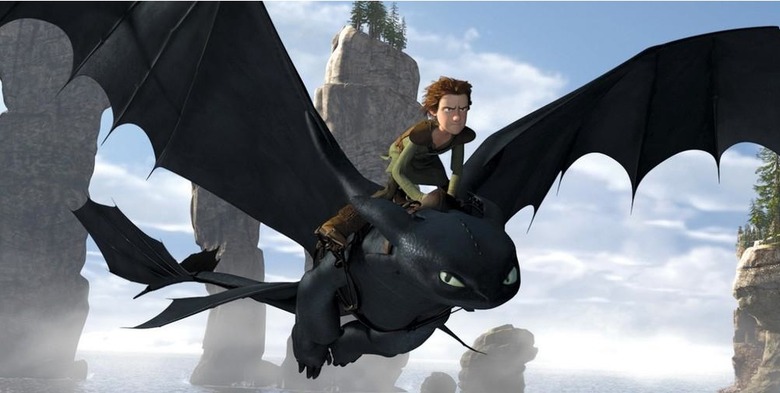 Dean DeBlois is pulling together the cast for his sequel to How to Train Your Dragon. Most of the original cast has already been locked, including: Jay Baruchel as Hiccup; Craig Ferguson as Belch; America Ferrera as Astrid; Christopher Mintz-Plasse as Fishlegs; Jonah Hill as Snotlout; TJ Miller as Ruffnut and Kristen Wiig as Tuffnut. Now Gerard Butler has been confirmed to return as well, and cinematographer Roger Deakins will once more be on board to supervise the lighting work. (Many people don't realize he had anything to do with the first film, it seems. Great that he's back.)
The director gave the info to Empire and you can see a video of him talking about the film after the break.
To remind you of previous info about the film. Mr. DeBlois had said not long ago,
It's going to be quite epic. We are treating How To Train Your Dragon as the first act in a much larger story. As we head into this one, the world expands. Everything is much bigger with still the heartfelt qualities that made the first one resonate so much with audiences. There are no longer restrictions to this tiny island in the North Sea. They have the entire Northern hemisphere within their grasp. The only way of tracing the story is to draw on elements that were in the first movie and set up elements for a third movie, so it doesn't feel like a random adventure with the same five or six characters. This truly is a second chapter in a larger story.
Here's Empire's new video interview, in which he talks quite a bit about the scope of the second film, and the approach to making a film that works for kids, but also as a big adventure story: