Page 2: Transformers, Brick, Justin Bieber, Star Trek, Federico Fellini, Gremlins, Dogma, Neil Gaiman, Superman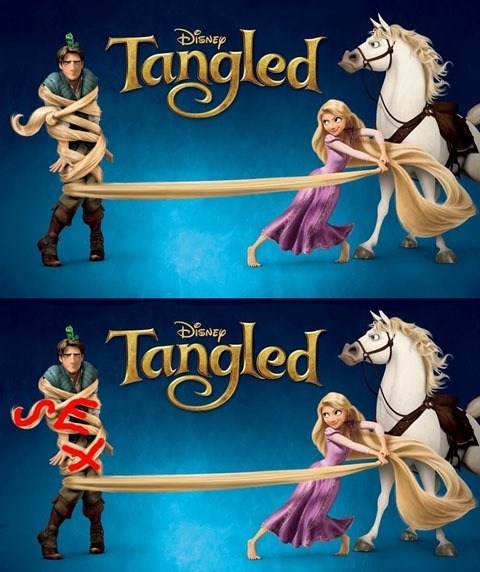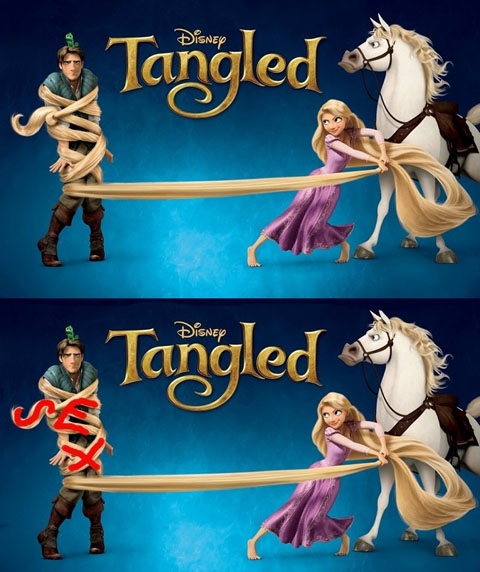 Mini-LOL: Is Disney trying to sell their latest animated film Tangled with subliminal sex messages? [brew]What is Page 2? Page 2 is a compilation of stories and news tidbits, which for whatever reason, didn't make the front page of /Film. After the jump we've included 40 different items, fun images, videos, casting tidbits, articles of interest and more. It's like a mystery grab bag of movie web related goodness. If you have any interesting items that we might've missed that you think should go in /Film's Page 2 – email us!
High Moon Studios has released the trailer for their video game adaptation of Transformers: Dark of the Moon. [ign]
Spider-Man: Turn Off The Dark has been cited by the New York City Labor Dept. for its dangerous stunts. [AP via /film reader Tom J]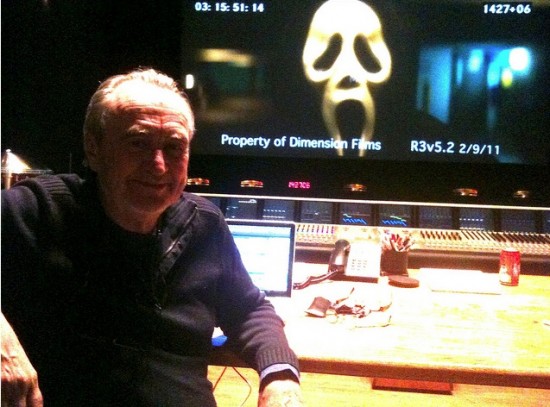 Wes Craven tweeted the above photo with the text "Shhh... @Scream4 Killer Revealed"cigsandredvines takes a lok at the timeline of Paul Thomas Anderson's troubles trying to get financing for The Master.
[No photo]
ICYDK has more photos of Leonardo DiCaprio and Armie Hammer in costume on the set of Clint Eastwood's J Edgar.Star Trek: The Next Generation star Brent Spiner tells WhatsPlaying why most Science Fiction, including Star Trek, isn't morally correct:
The problem is, in terms of science fiction, I don't think I've ever seen science fiction of any kind where they don't have blasters and phasers, and yes, we can put them on stun but we're still blowing people out of the sky in Star Trek. There's this illusion that Star Trek is somehow morally correct in every way but it really isn't, there are wars, we're blowing people away we're exploding ships with thousands of people in them...what is that about? I don't get that. It really is unfortunately an illusion. You know Gene Roddenberry, God bless him, was a policeman, he knew what it was to carry a firearm and when he created Star Trek his whole idea was "Wagon Train to the Stars", that's what he said. Wagon Train was the old west, they all carried guns and so we all carried guns on Star Trek and I think it would have been really great if they'd done away with that and tried to deal with people without resorting to violence. Would we have all learned the "Vulcan Pinch"! I mean I knew it they didn't teach it to... for good reason they didn't teach it to Dorn [Michael Dorn, Worf] because he'd be out of control doing it to everybody if he didn't get his way [Laughs].
Krypton's Zod also designs Kitchens. Watch his television commercial now, or kneel before Zod! [nerdbastards]
Up to 194 lost Hollywood silent films have been recovered thanks to USSR's Communist Party. [washingtonpost]
Fro Design Co has produced a set of three posters based on the Federico Fellini films 8 1/2, La Dolce Vita, and La Strada. Prints are available, limited edition of 50, signed and numbered, for $100.
Trivia: Kevin Smith revealed on Twitter that Howard Stern was his first choice to play Cardinal Glick in Dogma. The radio shockjock turned down the role, and George Carlin accepted.
Due to the amount of graphics and images included in Page 2, we have to split this post over a FEW pages. Click the link above to continue the second page of Page 2.
Writer Neil Gaiman talks about copyright piracy on the web, and how he believes it helps, not hurts, book sales.
Jeremy Renner talks briefly with The Wrap about The Avengers:
"And then I go do "The Avengers" and hopefully I don't get hit by a bus, because I'd really like to go see these movies. That's all I do know to be true. People can speculate that I'm gonna sprout wings out my back and fly around this room. Okay, sure."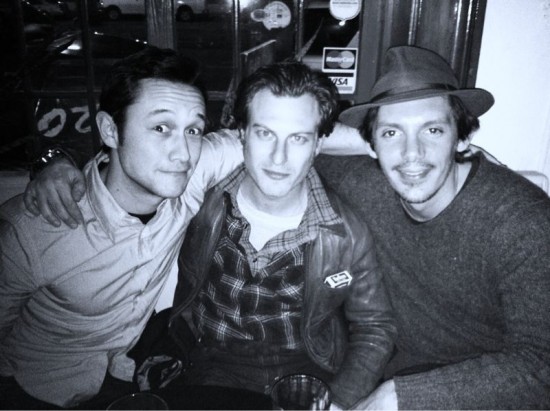 Rian Johnson's latest behind the scenes photo from the set of Looper is a Brick cast reunion.DC Women Kicking Ass have the casting call sheet for the upcoming Wonder Woman television pilot.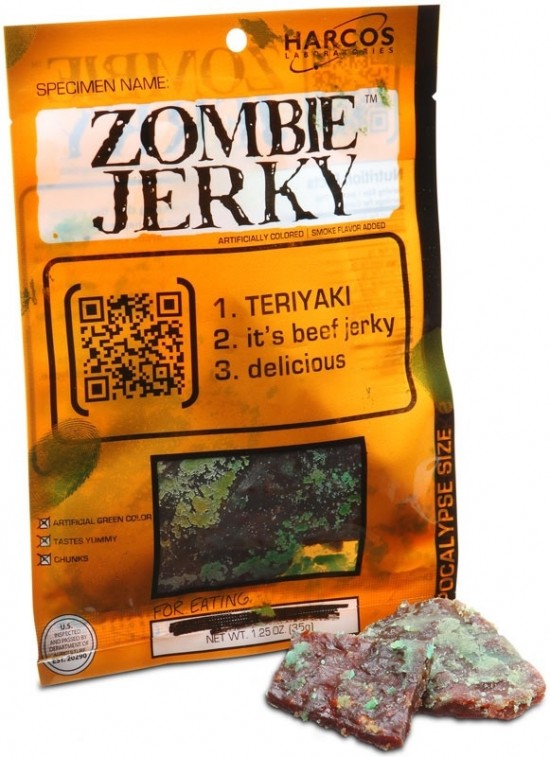 ThinkGeek is selling Zombie Jerky, a beef jerky made to look like zombie flesh.
Watch paraLUCHS' 2009 shoer film "The Big LEGOwski", a LEGO version of The Big Lebowski. [laughingsquid]
Greg Beeman has announced that he will be directing the series finale of Smallville. [cbm]
[No photo]
/Film reader Jason sent me a link to a bunch of photos of super cars being prepped for Mission: Impossible 4, which includes sightings of BMW VED concept car and other exotics.
CBM has a full list of international release dates for Green Lantern.
University of Amsterdam students Daniel Karavolos, Sicco van Sas, and Maarten van der Velden hacked an Xbox Kinect to create a Superman virtual reality game. [io9]
Due to the amount of graphics and images included in Page 2, we have to split this post over a FEW pages. Click the link above to continue the third and final page of Page 2.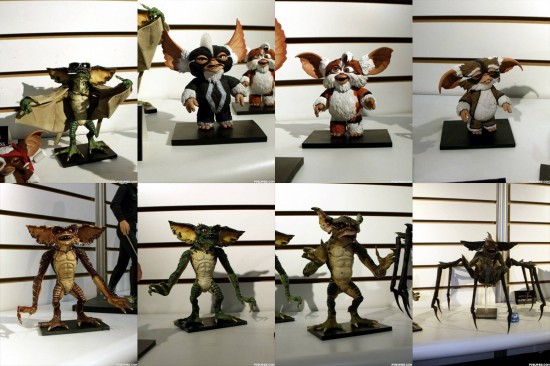 Gremlins toys on display at the NECA booth at Toy Fair. [bloodydisgusting]OWF takes a look at the "Love Lessons of Movie Romances or Scoring Chicks, Celluloid Style"
Justin Bieber crashing Johnny Depp's press junket for Rango on Saturday at the Four Seasons Hotel in Los Angeles. [deadline]
Mini Geek Deal: DVD Empire is selling Breaking Bad: The Complete Second Season Blu Ray for $17.98 after the $2 off coupon code "1564839" Shipping is $1.98.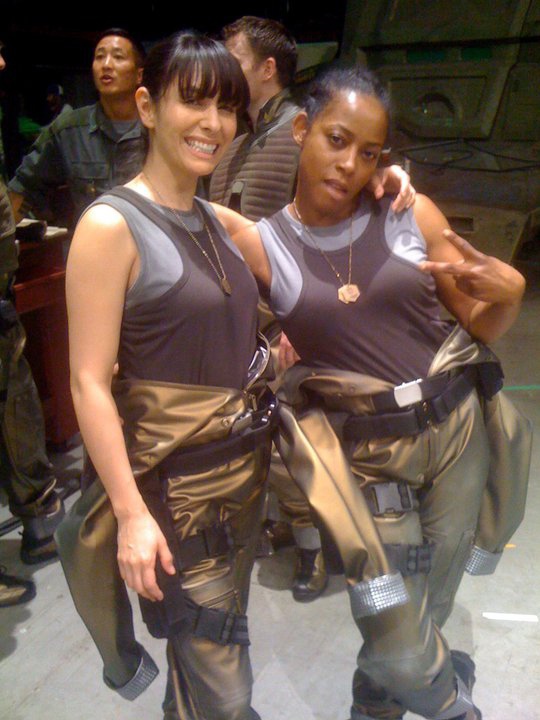 GeekWeek has behind the scenes photos from Battlestar Galactica: Blood and Chrome.Katharine McPhee has landed a co-starring role in the NBC hourlong pilot Smash. [deadline]
According to Gameroomjunkies STERN's next pinball games after The Rolling Stones will be TRON: Legacy and The Muppets.  [elguapo1]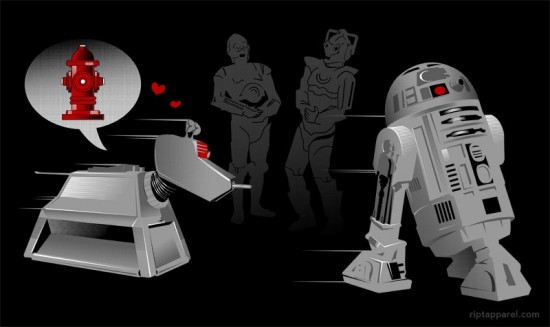 Today's T-shirt on RIPT Apparel is a Star Wars/Doctor Who mash-up titled "K9 Loves R2". Available today only (Monday, February 14th 2011) for only $10.
Julien Temple will direct a Marvin Gaye biopic titled Sexual Healing vased on the comeback LP "Midnight Love." [playlist]