'Saw' Creator/Director James Wan Gets An Eight-Picture Producing Deal With Icon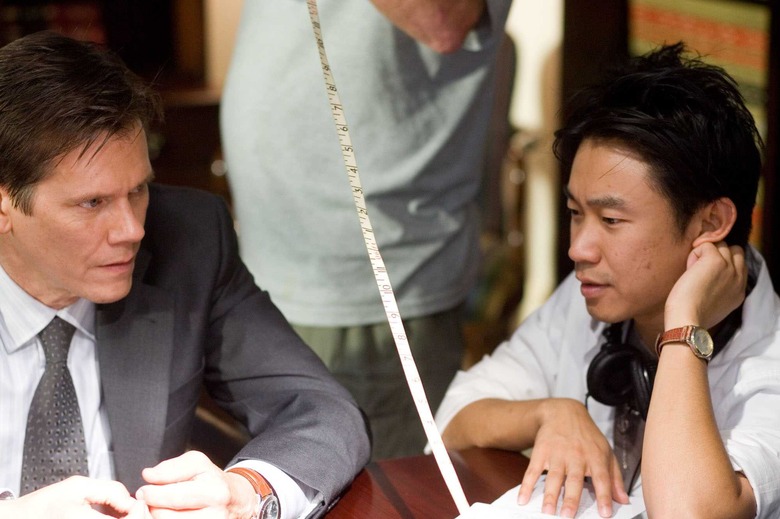 There's a lot happening in Berlin, where the European Film Market is officially in full swing. And it's a good market for James Wan, who co-created Saw and directed the first film in that series, in addition to directing Dead Silence, Death Sentence (pictured above) and Insidious. (Soon to play the midnight program at SXSW.)
Now he's got an eight-film deal with Icon, under which he will produce two films per year. He told Variety, he idea is to produce small, scary, low-budget pics that I enjoy making...I don't see myself coming up with any romantic-dramedy ideas right now." Most of these will be producing jobs for Mr. Wan, though he says he might direct one if things work out. The full press release, including info on the first release, House of Horror, is after the break.
February 11, 2011 (Berlin, Germany) – Writer/Producer/Director James Wan has closed an eight (8) picture deal with the Icon Entertainment International (IEI), it was announced today by Wan and Hugo Grumbar, Managing Director (International) for Icon, at the Berlin Film Festival.
Wan who is best known for creating and directing the first in the "Saw" franchise of films which have gone on to gross over $850,000,000 worldwide, will produce two (2) horror films a year under the agreement with Icon. Wan recently sold the film INSIDIOUS to Sony Pictures Worldwide Acquisitions Group at the Toronto Film Festival.
The first picture to be put through the slate is HOUSE OF HORROR, which is based on a story written by James Wan. Max La Bella wrote the screenplay. Javier Gutierrez (Before the Fall, A.K.A Tres Dias) is attached to direct with James Wan and Lee Clay producing.
"I wanted to have the creative freedom and the ability to work with really artistic film makers who can help me bring an original and innovative style of genre films to the public. Paradigm paved the way for this and we have chosen to partner with Icon who are a perfect fit for us," Wan said.
Icon will handle worldwide sales for the titles and distribute in the UK through theatrical arm Icon Film Distribution. Paradigm and attorney David Fox rep Wan and Paradigm's Motion Picture Finance Group will package and rep North American rights.
I'm all for deals that put more fun horror films in cinemas. Emphasis on fun, though, or more properly: good. Not being a Saw fan (even back to the first film) I'm not sure that this is an exciting development.