Page 2: Transformers, Batman, Star Trek, The Muppets, Clerks 3, Fight Club Musical, The Walking Dead, Commando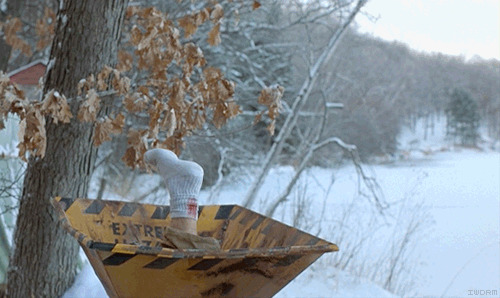 What is Page 2? Page 2 is a compilation of stories and news tidbits, which for whatever reason, didn't make the front page of /Film. After the jump we've included 31 different items, fun images, videos, casting tidbits, articles of interest and more. It's like a mystery grab bag of movie web related goodness. If you have any interesting items that we might've missed that you think should go in /Film's Page 2 – email us!
animated Fargo gif thanks to IWDRM
Hosts James Franco and Anne Hathaway preview The Oscars in this short featurette.
The Envelope takes a look back at Jeffrey Katzenberg's notorious memo: How does it hold up 20 years later?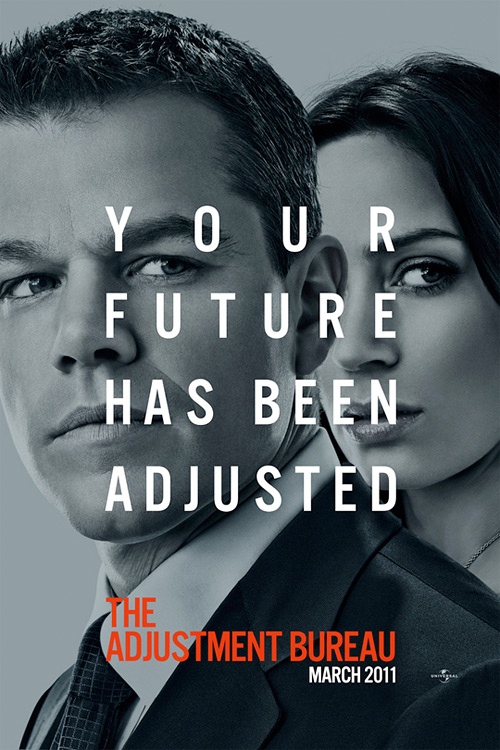 Check out this Social Network-inspired poster Universal has released for The Adjustment Bureau. [firstshowing]
Star Trek producer Rick Berman talks to SciFi about why Enterprise failed: "The idea of going back and learning a little something about what went on for the very first people who were stepping out into space ... it seemed to us to be a great idea. ... The show certainly had a great start. It got very good reviews and it had a huge audience for the first half a dozen episodes and then it started to slip. I could take the blame for it. I could put the blame into the scripts. I could put the blame into franchise fatigue. I don't know why it didn't work."
A Transformer invades American Idol, and performs Born to Be Wild. [moviefone]
IOnCinema posts their list of the 60 movies which might play at the 2011 Cannes Film Festival.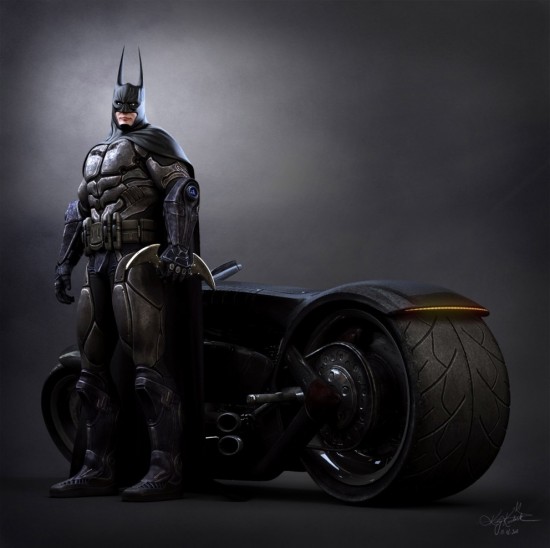 Batman video game Turkey-based digital artist Koray Kocaturk. [coolvibe]
Cinematographer Matthew Libatique on Black Swan: I'm a great believer in creating a visual language through atmosphere, and in challenging myself by trying something different with each project." [awardscentral]
OneMinuteGalactica created this "Anger is Illogical" mash-up, taking scenes from various Star Trek episodes and added in an old school anger management commentary. [laughingsquid]
Due to the amount of graphics and images included in Page 2, we have to split this post over a FEW pages. Click the link above to continue the second page of Page 2.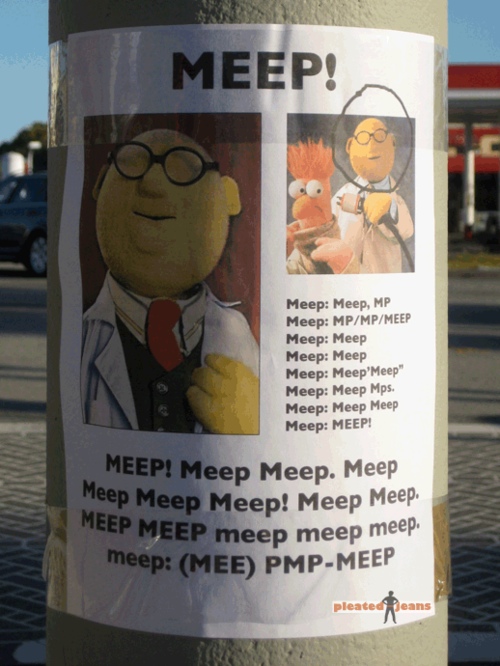 POTD: Looks like Beeker from The Muppets has lost Dr. Bunsen Honeydew. [tdw]
Entertainment Weekly has an annoying one-item-per-page slideshow for their "24 Rom-Com Cliches We'd Retire."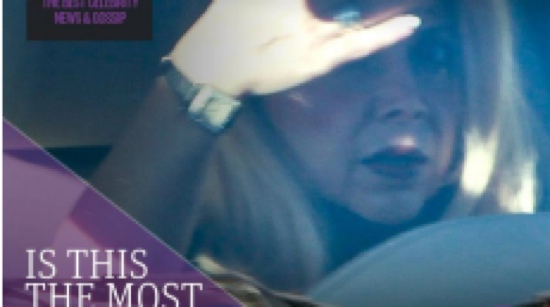 The iPad only newspaper The Daily claims to have captured the first photo of Hollywood industry blogger Nikki Finke, although Indiewire blogger Anne Thompson says the photo is not Finke. I say... who cares what Nikki Finke looks like?
ScriptShadow's CarsonReeves takes a look back at the script of the disaster that was Die Hard 2.
LEGO has released a gameplay trailer for LEGO Star Wars III: The Clone Wars.
Lost star Henry Ian Cusick is returning to ABC with a lead role on the network's untitled Shonda Rhimes pilot. [deadline]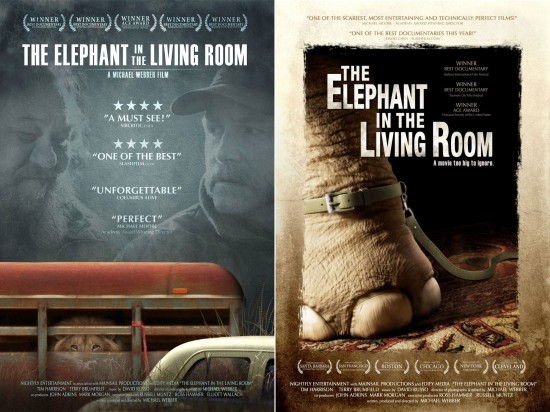 /Film's David Chen is quoted on these posters for the documentary The Elephant in the Living Room.
Kyle Howard will star in the ABC multi-camera comedy pilot Smothered, from Andrew Reich and Ted Cohen. [deadline]Kevin Smith tells MTV that the View Askew Universe and Clerks 3 could thrive on television: feel like I could do 'Clerks 3' on TV if I wanted. It would probably reach more people, and I'd get as much freedom, and I bet any TV station would say, 'Yeah, do it here!'"Trent Reznor again confirmed to Indiewire that director David Fincher has discussed with him the possibility of doing a stage musical based on Fight Club: "It would be the exact opposite of Spider-Man," Reznor said quickly, referring to the beleaguered Broadway production scored by Bono. "And we'd be writing the music from scratch." He added that the project is still in the earlier stages of consideration.
Due to the amount of graphics and images included in Page 2, we have to split this post over a FEW pages. Click the link above to continue the third and final page of Page 2.
McFarlane Toys will be debuting The Walking Dead action figure lines at TOY FAIR 2011. [figures]
Summit Entertainment is nearing a deal to acquire the Veronica Roth novel Divergent, which is being compared to The Hunger Games. [deadline]
A Tanzanian boy named Alex re-enacts the story of the Arnold Schwarzenegger movie Commando. [boingboing]
DC Comics will be releasing a series of character-focused Green Lantern prequel comic books. [CBM]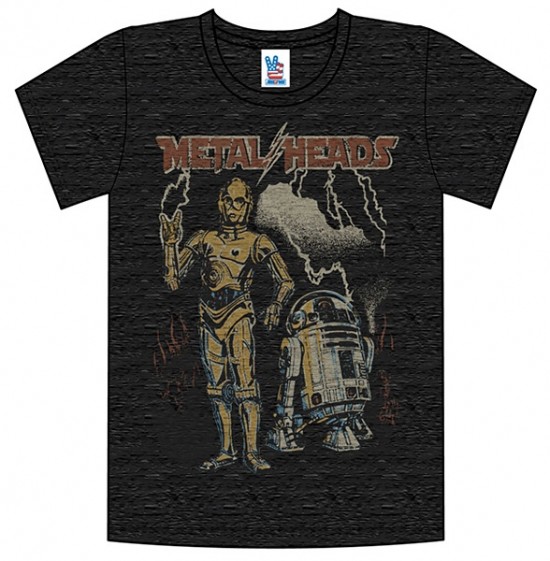 StarWars.com and Junk Food Clothing is selling a Heavy Metal Star Wars droids t-shirt. [awesomer]Jesse Metcalfe has been cast as Bobby and Pam Ewing's adopted son Christopher on TNT's Dallas, with Veronica Mars star Julie Gonzalo has also been cast in the pilot. [deadline]
The new music video for The Black Keys "Howlin' for You" is like a cinematic grindhouse trailer starring Battlestar Galacatica's Tricia Helfer, and also featuring: Diora Baird, Todd Bridges, Sean Patrick Flannery and Sean White. [joblo]
Magnolia Pictures has acquired North American rights to Fred Cavaye's French thriller Point Blank. [riskybiz]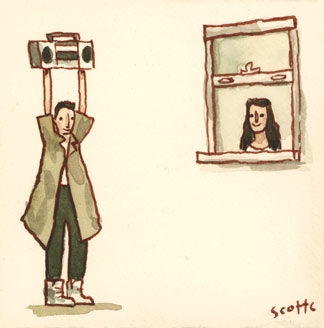 Scott C's latest entry into the "The Great Showdowns" series is a Say Anything tribute.
Disney director and animator Bill Justice passed away today, just one day after his 97th birthday.
Bill served as an animator on such classics as Fantasia, Saludos Amigos, Victory Through Air Power, The Three Caballeros, Make Mine Music, Alice in Wonderland and Peter Pan. Among the memorable characters he animated are the precocious Thumper for Bambi and those mischievous characters, Chip and Dale. Along with fellow Disney Legend Xavier ("X") Atencio and artist T. Hee, Bill also used the painstaking technique of stop-motion animation in live-action Disney features, including The Parent Trap and Mary Poppins. In all, Bill contributed to 57 shorts and 19 features. Bill also directed the Mickey Mouse March heard and seen on Disney's popular television series, Mickey Mouse Club. Recognizing Bill's immense talent, Walt Disney tapped Bill to join Walt Disney Imagineering in 1965, where he programmed Audio-Animatronics figures for such Disneyland attractions as Great Moments with Mr. Lincoln, Mission to Mars, Pirates of the Caribbean, Haunted Mansion, Country Bear Jamboree and America Sings. Bill once said, "One of the most enjoyable Disneyland projects was the Pirates of the Caribbean. Manipulating the figures in each vignette was a multiple challenge."