'Wrath Of The Titans' Vs. 'The Hunger Games' On March 23, 2012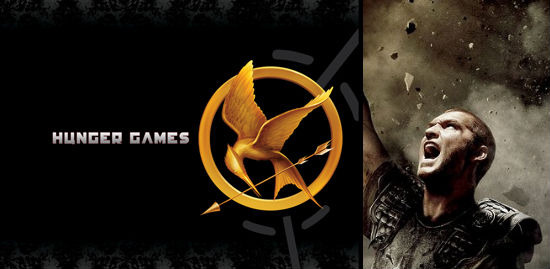 Warner Brothers just bumped up the release date for their mega sequel Wrath of the Titans from March 30, 2012 to March 23, 2012, a date that Lionsgate had already claimed for their potential franchise starter The Hunger Games. Let the box office chicken begin! Will it be Perseus vs. Katniss? Andromeda vs. Peeta? Or will one of the studios blink and move their cash cow away from the other? Read more after the jump.
In theory, this could all work out. Wrath of the Titans, which will be directed by Jonathan Liebesman (Battle: Los Angeles) and star Liam Neeson, Sam Worthington and Rosamund Pike, probably skews more to the male side and The Hunger Games, which has yet to be cast but will be directed by Gary Ross, skews slightly more female. However both obviously want to, and could, grab all four quadrants to reach the kind of numbers needed for mega-money and more sequels. By opening each film on the same day, they're likely to cannibalize each other at least a little bit so I would expect one of the films to move off that date.
And, if I had to guess, I'd say it's going to be The Hunger Games. The film, based on a very popular novel by Suzanne Collins about a girl forced to fight for her life in an arena in front of the whole country, has "blockbuster" written all over it and if Ross delivers the goods – which he should based on such strong material – the film feels much more Summer or Fall than Spring. There's no room to release it during the holiday's this year (if the film was even ready by then) but holding it back until August 2012, once all the superheroes do their thing, could probably be in the cards.
Then again, Wrath of the Titans has a much easier path to financial success being as it's already the sequel to a very successful film. Hypothetically, it could open at anytime and reap the rewards. Warners is probably hoping to open the film in March, just like the first one, then count the receipts as they begin the full-on marketing blitz for The Dark Knight Rises.
What do you think? Will one of the films budge? Which has more box office potential?
Source: Coming Soon