LOL: 'Snakes On A Plane' Director Wants To Release His Next Movie Under The Title 'Untitled 3D Shark Thriller'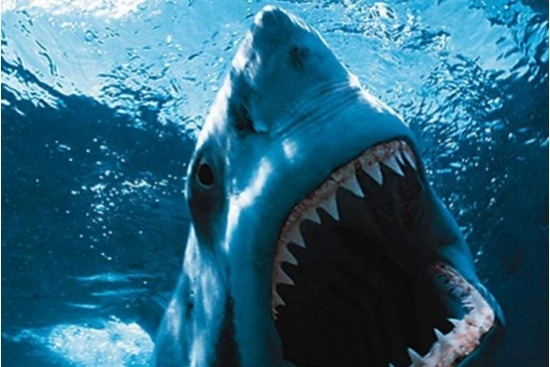 Snakes on a Plane director David Ellis and domestic distributor Relativity Media didn't like the film's original title, Shark Night 3D. While the movie will be released in international markets under that name, Ellis and Relativity have been trying to come up with a new name for the film. Ellis has been fighting to release the movie under the working title "Untitled 3D Shark Thriller".
Ellis tells Vulture:
"At our weekly production meetings, I made everyone on the crew come up with names — Chums, Fins, Terror on the Lake — but they all seemed kind of cheesy. And so until I hear a better name, I like what we've got right now: Untitled 3D Shark Thriller. The title says everything you need to know: 'We've got sharks.' 'It's in 3D.' and, 'It's a thriller.'"
If you're releasing movies with titles like the announced sequel Piranha 3DD, Hot Tub Time Machine, and Sharktopus, anything is possible, right? But is the title too much of a Hollywood in-joke for some to understand or will the ridiculously broad title turn away some potential moviegoers?
Previously:
As we've reported before, Donal Logue, Sinqua Walls, Sara Paxton, Dustin Milligan, Katharine McPhee, Chris Carmack, Alyssa Diaz, Joel David Moore, and Chris Zylka are in the cast. Director David Ellis (the even-numbered Final Destination films and Snakes on a Plane) worked from a script by writers Jesse Studenberg and Will Hayes; the film has been called "Jaws for the 3D Generation."
The film's plot reportedly revolves around seven people who spend a weekend at a lake house in Louisiana. When their vacation quickly becomes a nightmare of hellish shark attacks, unheard of in freshwater lakes, they soon discover that the sharks are part of a sick, greedy plan on the part of several locals.
The film's animatronic sharks will be created by Walt Conti, the guy/shop responsible for the sharks in Deep Blue Sea, the supersized snake in Anaconda and the whales in the Free Willy movies. This will not be the first time Ellis has worked with sharks, as he was a second unit director on the late-1990?s giant shark horror/thriller Deep Blue Sea. Ellis has experience shooting on 3D cameras with the last Final Destination film, and has worked second unit on water shoots such as The Perfect Storm.